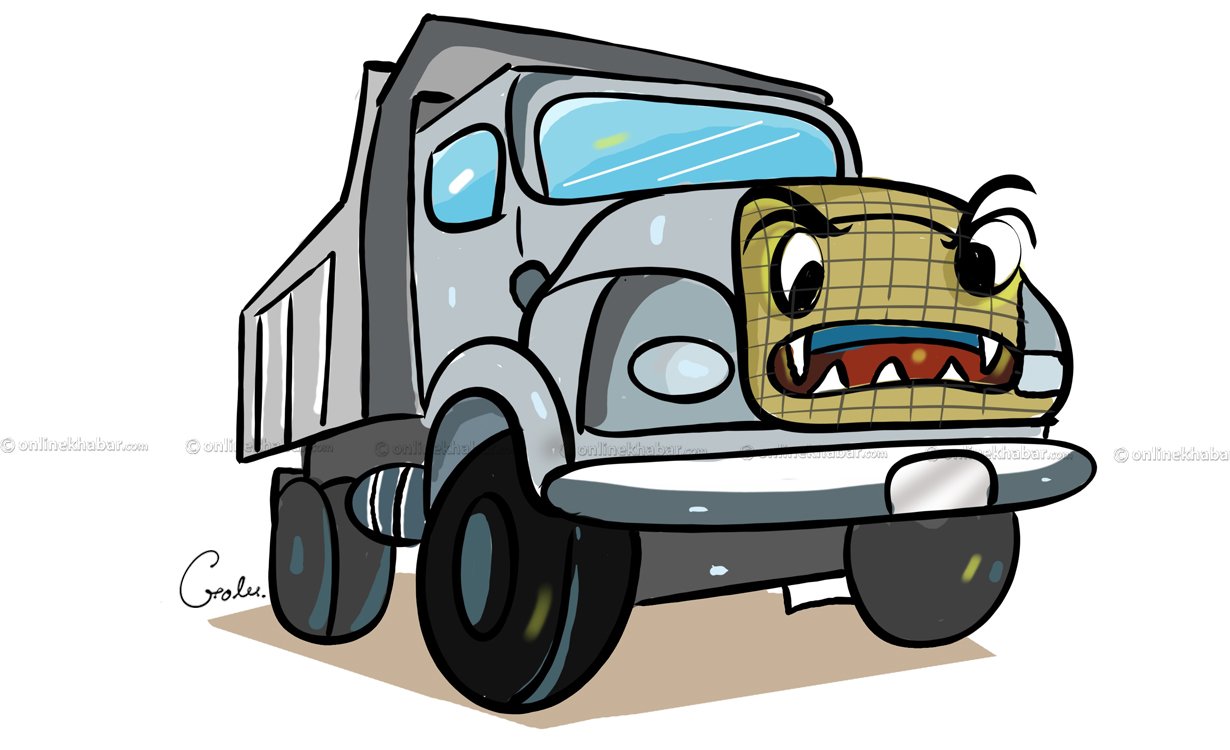 Kathmandu, February 6
Two persons died when a tipper hit the motorbike that they were riding on, along the Kalanki underpass in Kathmandu, in the wee hours of Thursday.
The victims have been identified as Rakesh Kumar Chaudhary (19) and Munna Chaudhary (24) of Rautahat district. Seriously injured in the accident, they were taken to the Tribhuvan University Teaching Hospital, but they died in the course of treatment there, according to police.
The two-wheeler (Province 2 03 004 Pa 550) heading towards Swayambhu from Balkhu was hit by the tipper heading towards the same direction at around 12:45 am today. The tipper driver fled the scene before police identified the driver and the vehicle. However, the search is underway, claim the investigators.