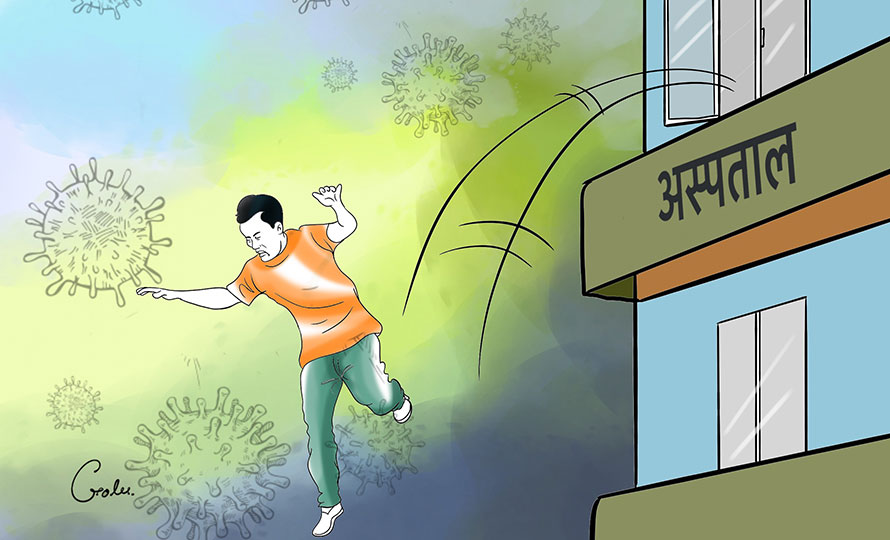 Birgunj, August 23
Two Covid-19 patients have run away from a hospital where they were isolated, in the wee hours of Sunday.
The staff of Healthcare Covid-19 Special Hospital had informed police about their disappearance at around 2 am after they did not see them in their beds, according to police. The law enforcers are investigating how the duo ran away amid tight security in the hospital.
It has been suspected that they jumped off a read window of the hospital. The District Police Office Spokesperson Manojit Kunwar says the search is underway.
Meanwhile, a Covid-19 patient died during treatment in Birgunj last night, according to officials.