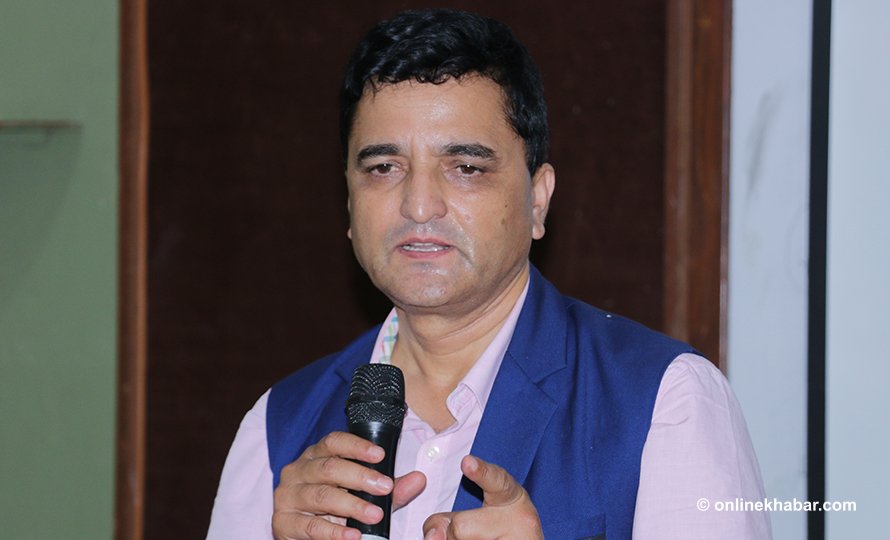 Kathmandu, December 23
Minister for Culture, Tourism and Civil Aviation Yogesh Bhattarai has reiterated that constructing the second international airport in Nijgadh of Bara district is a must.
The minister's statement comes a day after the Supreme Court decided to give continuity to an interim order barring the government from cutting down trees for the construction, thereby halting the government's plan.
Speaking at a meeting with bankers about the Visit Nepal Year 2020 campaign in Kathmandu on Monday, Bhattarai said the sole international airport of the country, Tribhuvan International Airport in Kathmandu, would be incapable of bearing the increasing pressure of air passengers soon, hence the Nijgadh project does not have any alternative.
He was of the view that the under-construction international airports in Pokhara and Bhairahawa also could not function as alternatives to Nijgadh airport.
Meanwhile, Bhattarai urged the bankers to extend support to the Visit Nepal campaign.