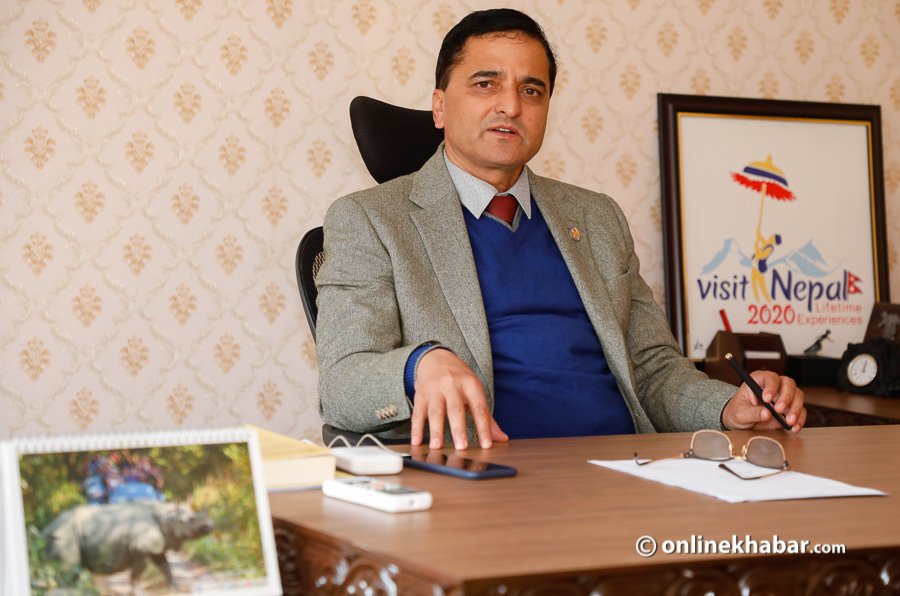 Kathmandu, May 5
Minister for Culture, Tourism and Civil Aviation Yogesh Bhattarai says the Hotel Association Nepal's decision to shut the hotels affiliated to it until mid-October and pay their staff only 12.5 per cent of the basic salary was made in a rush.
Bhattarai says the government is still discussing multiple options to give relief of the sector hit by the coronavirus outbreak, suggesting the association should have waited before making such a harsh decision.
"The government is aware which sectors are suffering due to the crisis," he says, "The government will make efforts to address them."
The association's first vice-chairperson Binayak Shah, however, says it was forced to make the decision as the government failed to play its role as a guardian of the industry.
"Immediately, you can blame the businesspersons, but we have already run the businesses in a loss for the past three months. We have given a full salary to the staff though we have not any penny in the past one and a half months. Should not the government understand it?"