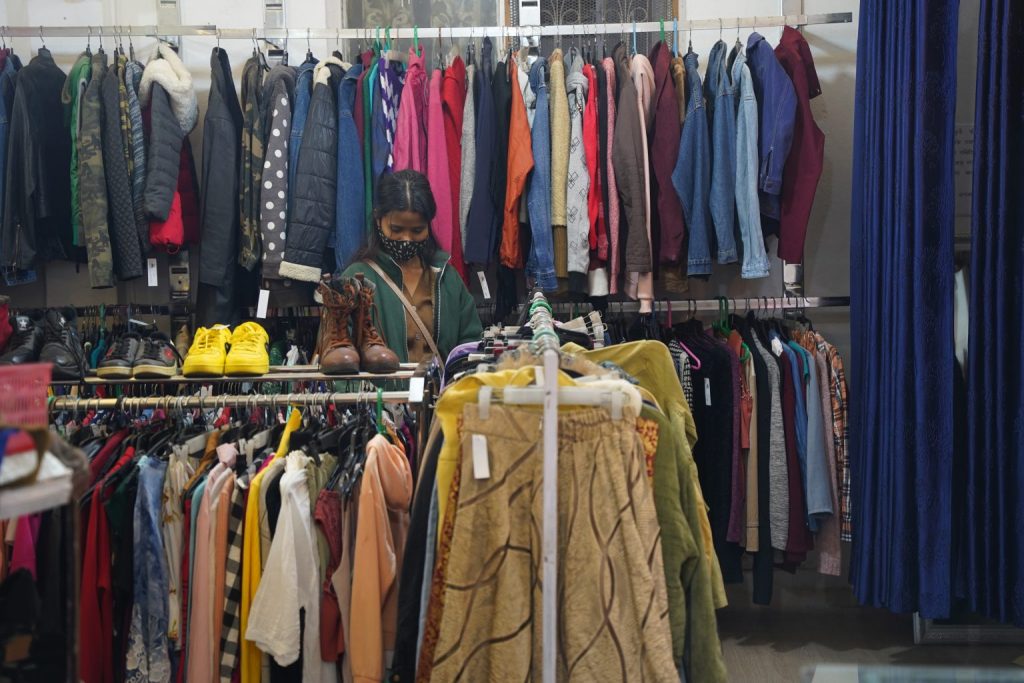 After wearing one outfit for a few events and parties, some may not want to repeat them. Then, as time passes by, their size might get either bigger or smaller. Hence there is no point in wearing the same garment again.
So how do you get rid of such unwanted clothes, shoes or bags? Or how would you save money on buying expensive clothes and accessories again and again?
If you are the one who is looking to get rid of unwanted stuff in good condition and do not want to spend much on buying stuff for the next party, thrifting can be your solution. And there are many thrift stores available in the city where you can buy and sell used items including clothing, shoes, cosmetics and bags affordably.
Here is a case in point.
Affordable idea
Taking the same idea, Affordable Thrift Store opened up right at the corner of St Xavier's College in Maitighar, Kathmandu. This thrift store is filled with old clothes of women at this time. People can go there any time for buying and selling their clothes.
Not everyone has access to buy a new design of clothing, every time. Thrift stores have become a means for people to fulfil the needs of such customers.
Pratha Basnet brought the thrift store into operation some three years ago and gave birth to the concept of a store that can sell old garments. The store, which started from a room with an investment of Rs 50,000 has expanded throughout the whole floor, proving how thrift stores can be popular in Kathmandu.
In addition, Basnet says she also has extended the service to deliver thrifted items across the country.
"Girls do not like to repeat their clothes so they have a lot of clothes compared to boys," she says, "I also had a lot of clothes and a senior from my college gave me a concept of thrifting. Then I opened the thrift store with the clothes I had."
A great business
Thrift stores have opened up and are famous in foreign countries too. "With the same hope, I started Affordable Thrift Store in Nepal," Basnet says, "When I thrifted my clothes, I got a really good response so I started adding my friends' clothes in my store and selling them."
However, she was not positive about the idea in the beginning. "I wondered who would buy the thrifted items when I started though. In the early days, we had a lot of trouble convincing the customers that old clothes from thrift stores can be better too. And, it took us almost three months to do that." 
One might also question whether used clothes are likely to spread communicable diseases. But she clarifies, "Just because we get second-hand clothes doesn't mean we sell them as it is. After their arrival, we dry-clean them well with good chemicals. So, anyone can buy the items here confidently, without any worries."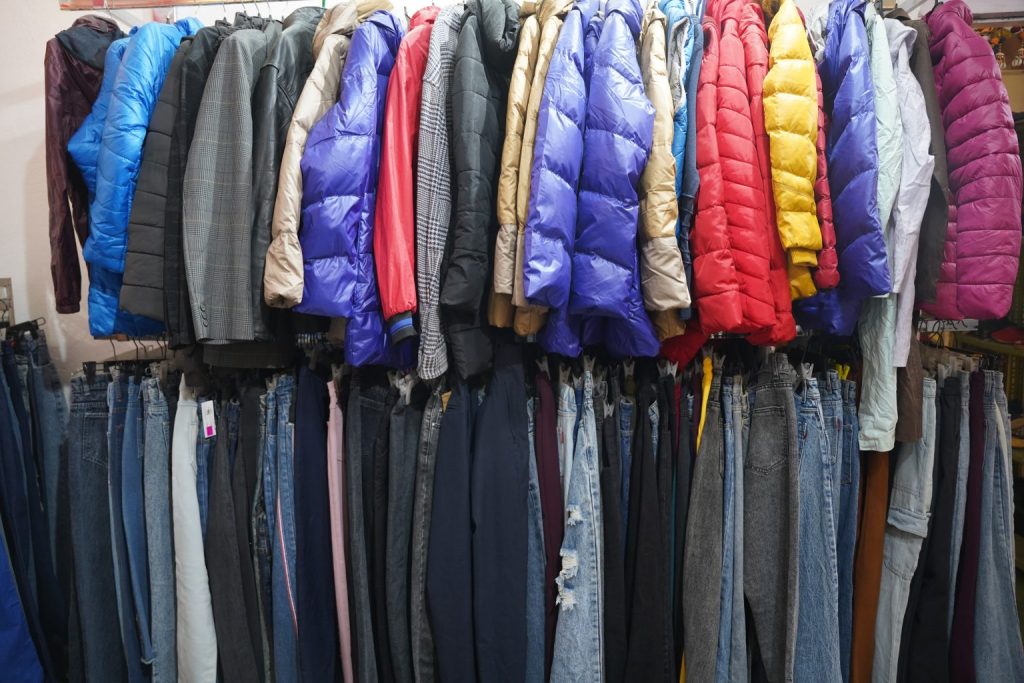 If anyone wishes to give their clothes, shoes or bags to thrift stores, they have to clean them thoroughly. The stores check if those items are of quality and are in a good condition. After the items are sold, the concerned person also gets the money.
Basnet says she has been paying 65 per cent of the earning to the seller.
Over time, she won the hearts of customers of all ages. She says, "Students are our regular customers as thrift stores give them the option to choose from a range of clothes at an affordable price. Lately, customers of all ages have started to buy here. "
In Basnet's thrift store, one can find clothes ranging from Rs 100 to Rs 10,000.
Basnet has employed six women to help her. At present, the thrift store has about Rs 100,000 in sales every month. "We have been diverting 20 per cent of the annual sales in social work too," she adds.
She says that the store today has just women's clothes, but she plans to keep goods for men and children too. She also plans to open more thrift stores, as outlets of Affordable Thrift Store, outside of Kathmandu.
---
This story was translated from the original Nepali version and edited for clarity and length.