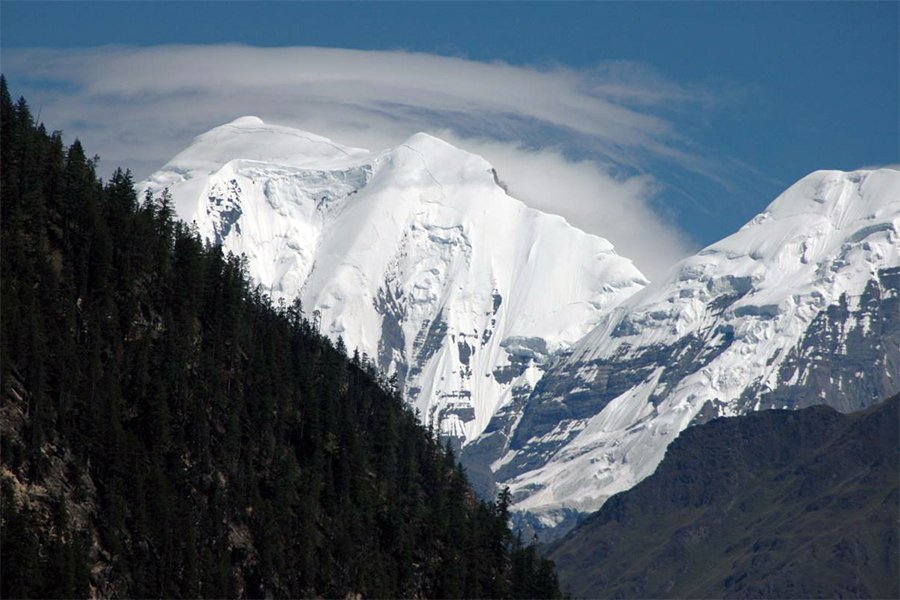 Dolpa, April 5
Three pilgrims are missing after they were hit by an avalanche on the Crystal Mountain in Shey-Phoksundo of upper Dolpa, in western Nepal, for past five days.
Phurwa Thinlya Gurung, Pem Kunsang Gurung and Phunchhok Gurung are out of communications from March 31, but no efforts have been launched in their search.
Chief of the Dolpa District Police Office, Abadhesh Kumar Bista, says, "They had gone to the mountain due to the faith that circling around the peak will give them virtue. But, we are not in a situation to search them as the snowfall continues."
It has been learned that the incident site lies in six days' walking distance from the district headquarters.
"If we go now, it might result in another accident. The search cannot begin unless the snowfall stops."