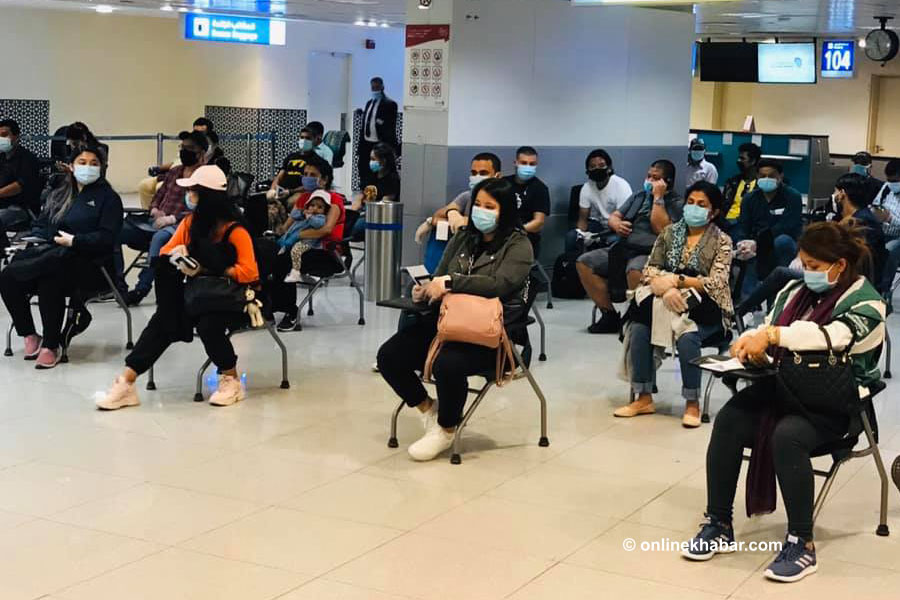 Abu Dhabi, June 21
Three Nepalis who were preparing to fly home from the United Arab Emirates have been barred from a repatriation flight on Sunday morning after they tested positive for coronavirus.
Nepal Airlines, Himalaya Airlines and Flydubai had scheduled three flights for today. Of them, the first flight took off Abu Dhabi International Airport at 4:25 am local time today, carrying two minors, 26 women, and 123 men.
However, three persons scheduled to fly there could not board their flight as they tested positive for coronavirus in rapid diagnostic tests conducted at the airport before the flight.
The Nepali Embassy in Abu Dhabi says most of the returnees include senior citizens, women, members of the families with recent death cases, and those living in the UAE on visit visas. Embassy officials and representatives of the organisations of Nepali migrant workers bid saw off them at the airport.