Since the turn of the year, over 65,000 Nepalis have travelled to the United Arab Emirates (UAE) on a visit visa. The data provided by the department of immigration have posed an interesting question: what are they doing there?
Apart from the 65,000-odd Nepalis, a further 19,632 people sought permission from the Department of Foreign Employment to go work in the UAE. But, in the past two months, only 1,500 Nepalis have left Nepal to go work in the Gulf country. But, over 5,000 are leaving for the UAE on a visit visa on a monthly basis.
According to stakeholders, most people are not going to the UAE for a vacation. They say it is an open secret that most of the people who go to the UAE on a visit visa are there hoping they can be smuggled into another country or go work in the UAE itself.
Trafficking taking place
The general secretary of the Nepal Association of Foreign Employment Agencies (NAFEA), Sujit Kumar Shrestha, says around 99 per cent of people that leave for the UAE on a visit visa are, in fact, workers.
"We've been asking the government to stop migrant workers with a visit visa from travelling to the UAE. But, there has been no progress on it yet as the number is rising every year," says Shrestha.
This, experts say, has made the UAE a dangerous place for Nepali migrant workers because people who go to the UAE on a visit visa are usually cheated on. Many also come back to Nepal after spending millions to get there.
Siraha's Niraj Kumar Yadav, Mukesh Prasad Yadav, Kashindar Kumar Sah, Naresh Kumar Yadav, Navin Kumar Yadav, Chhotu Yadav and Ranjan Kumar Sah left for the UAE on September 19. They had left Nepal on a visit visa, spending over Rs 200,000 each, but they wanted to work there as cleaners. But, as soon as they got there, they found out that they would only be earning around 900 dirhams a month. Cheated by the agent, all of them are stuck in a single room as they have asked the Nepal Embassy to rescue them out of the UAE.
Seven people from Kailali on October 17 reached the UAE on a visit visa. Like those from Siraha, they were also kept in a single room by their agent. After they ran out of food, they have been asking for help to come back to Nepal. Even though they were helped by the NRNs in the UAE, they were evicted by the house owner because they had not paid rent. Since then, they have been asking for help as they want to go back home.
There are hundreds of people like this who are suffering in the UAE. These people visit Nepal's embassy in the UAE on a regular basis asking for help.
Various vulerabilities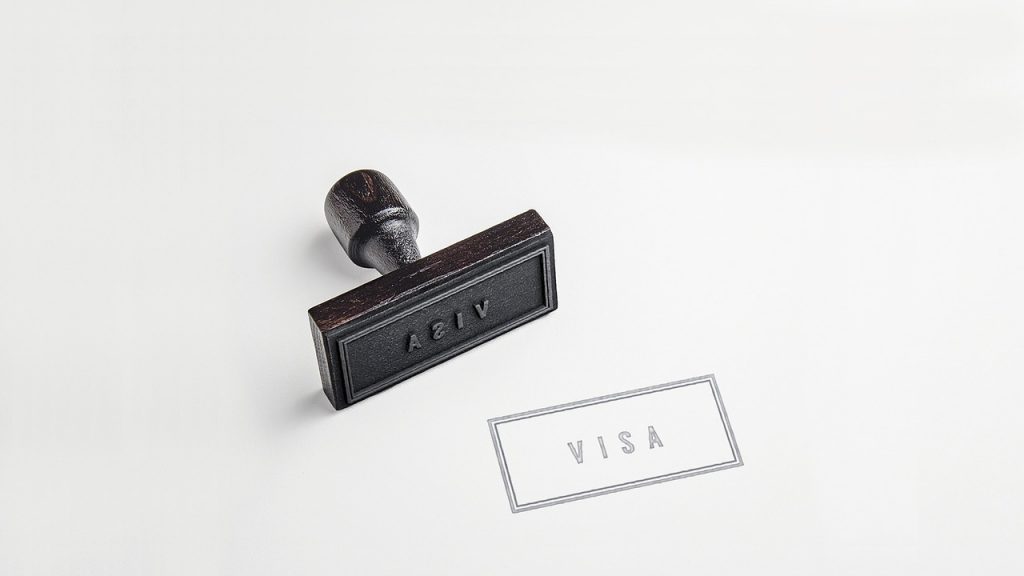 It is not that people who cheat these Nepalis walk away free. These agents are booked by the police, but even though that is happening, the trend of people being cheated by these agents is increasing. Last month, Nepal Police arrested four people on charges they cheated people by offering them jobs in the UAE.
Nepal Police Central Investigation Bureau arrested Ishwar Bhandari, Birman Gurung, Raju Ghale and Bhanu Dhakal on charges of duping 16 Nepalis by sending them to the UAE on visit visas.
Police have booked them for human trafficking.
According to the employment law, a Nepali, if going abroad for work, needs to get permission from the government. Along with that, these people also have to submit a fee to the Foreign Employment Welfare Fund and buy an insurance policy.
When they fulfil all these steps, it makes it easy for Nepal Police to book people or the agency sending them aboard if they are sent illegally.
But, it is not just the recruitment agencies that are involved in this. Travel agencies and consultancies are also showing people false hope and sending them abroad.
The labour agreement signed between Nepal and the UAE in 2019 clearly states that a migrant worker needs to fulfil all necessary processes before going abroad. It also clearly states that people with a visit visa are not allowed to work.
But, despite knowing this, people have been paying up to Rs 300,000 to get to the UAE as agents tell them they will find a lucrative job there. What is worse is these people have to pay an agent in the UAE to get a job as well. And, the jobs they get are not what they were promised, which results in many of them coming back empty-handed.
Apart from the agents, the people gaining the most from this are companies in the UAE that can hire anyone they want. To switch from a visit visa to an employment visa, the UAE government takes 1,400 dirham which the employee needs to pay.
Whose responsibility?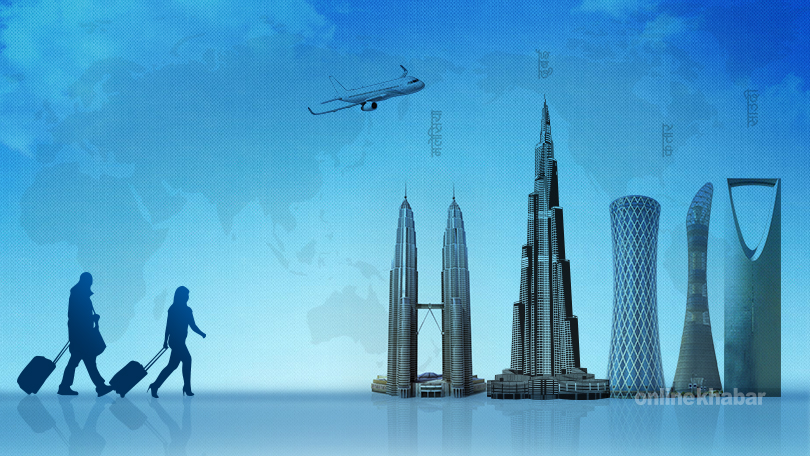 Further, the executive director of the Foreign Employment Board, Rajan Prasad Shrestha, says the Foreign Employment Welfare Fund cannot be used for people who went abroad on a visit visa.
"We can only help those who went abroad legally. People who go abroad need to know this," says Shrestha.
The Department of Foreign Employment has also been avoiding the issue stating that cases related to a visit visa do not fall under its jurisdiction. It says it can only take action against recruitment agencies that dupe people. Even those that are duped rarely complain fearing agents in both Nepal and the UAE.
Then, the role of stopping human trafficking happening in the name of a visit visa should be on the Department of Immigration. But, the department has been accused of working in cohesion with the agents to send people abroad.
Normally, immigration officials at the airport stop people from leaving the country if they do not think these people are going away for a legitimate reason. Thousands of women have been stopped by the department as it believes that they were being trafficked. But, the same effort is not made when people say they are going to the Gulf countries.
As the UAE is also a place via where Nepalis try to enter Europe illegally, the immigration department needs to play an important role, says an expert in foreign employment research, Madhu Bilas Pandit.
"The department needs to question people who look suspicious. I have seen people with slippers say that they are going to the UAE for a visit. But, it seems the immigration doesn't see this, and that is bad for both Nepal and Nepalis who are going there," says Pandit.
He says that the department should be asking for hotel bookings, return tickets, sponsorship letters and dollars before allowing people to leave on visit visas to countries like the UAE.
The department's Director-General Narayan Prasad Bhattarai, however, says the department cannot stop people with a visa from going to countries. But, he does say that the department has been questioning people who seem shady.
"We do ask for documents from people who seem suspicious. But if they have all necessary documents, we have to let them go," says Bhattarai. "But, people who don't have the documents are sent back without hesitation."