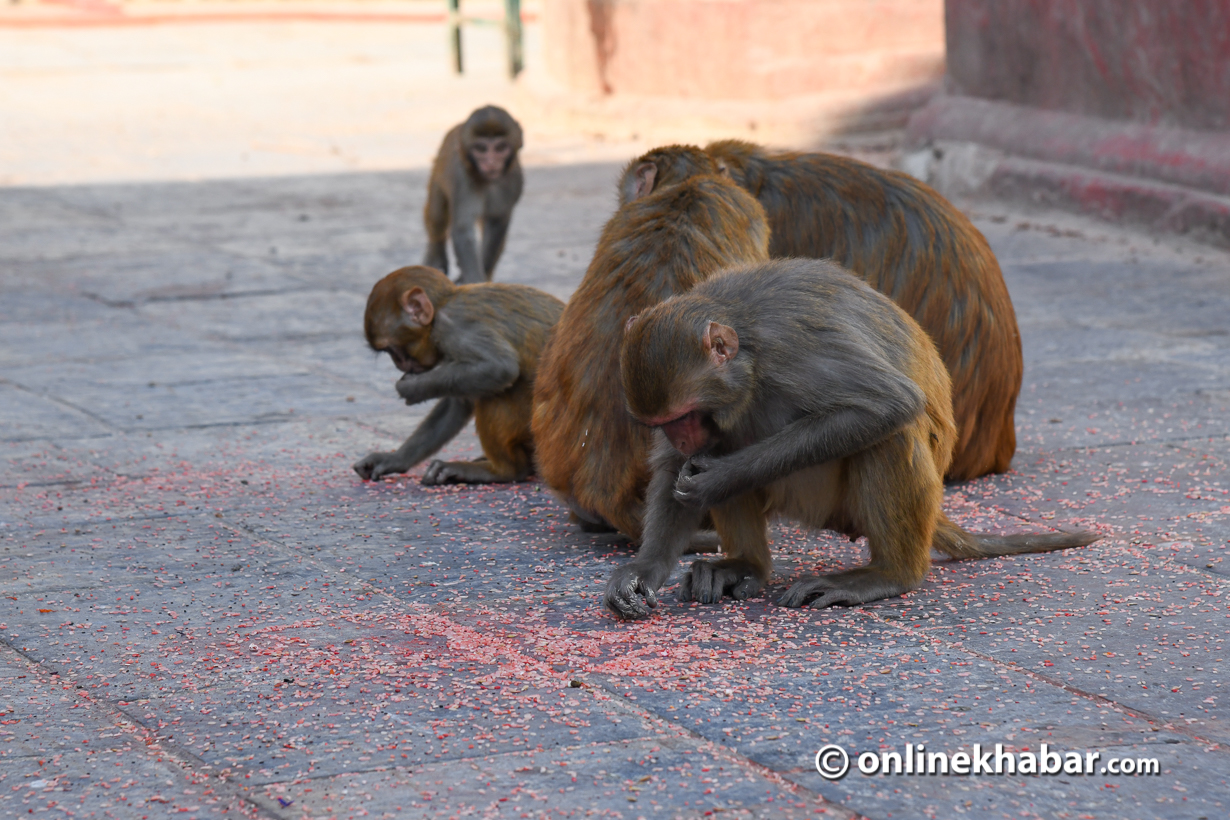 There are concerns galore about the ongoing lockdown's impacts on the public's daily life. Online news portals and news bulletins of radio and TV stations in Kathmandu have published and broadcast dozens of stories about cooking gas shortage and the government response to the crisis.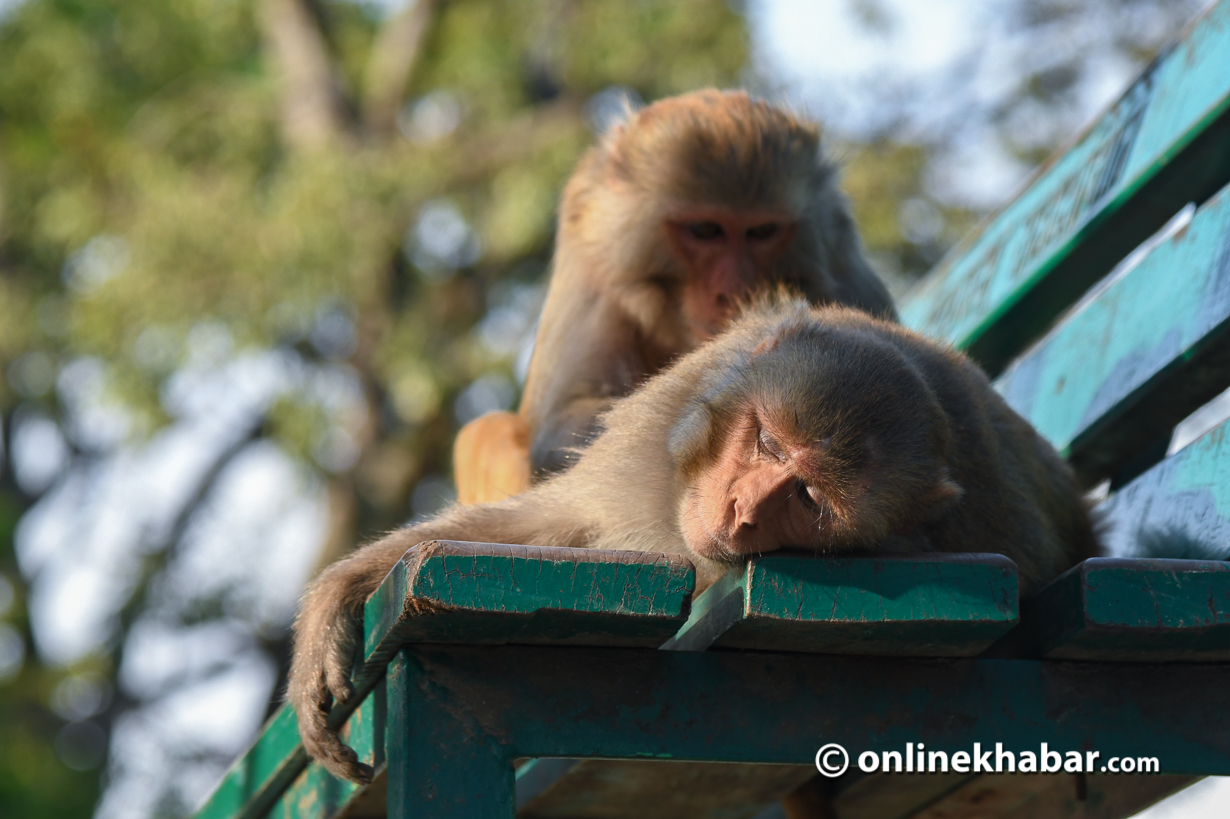 But, it seems only a few, if any, people are concerned about what stray animals in Kathmandu Valley eat during such hard times.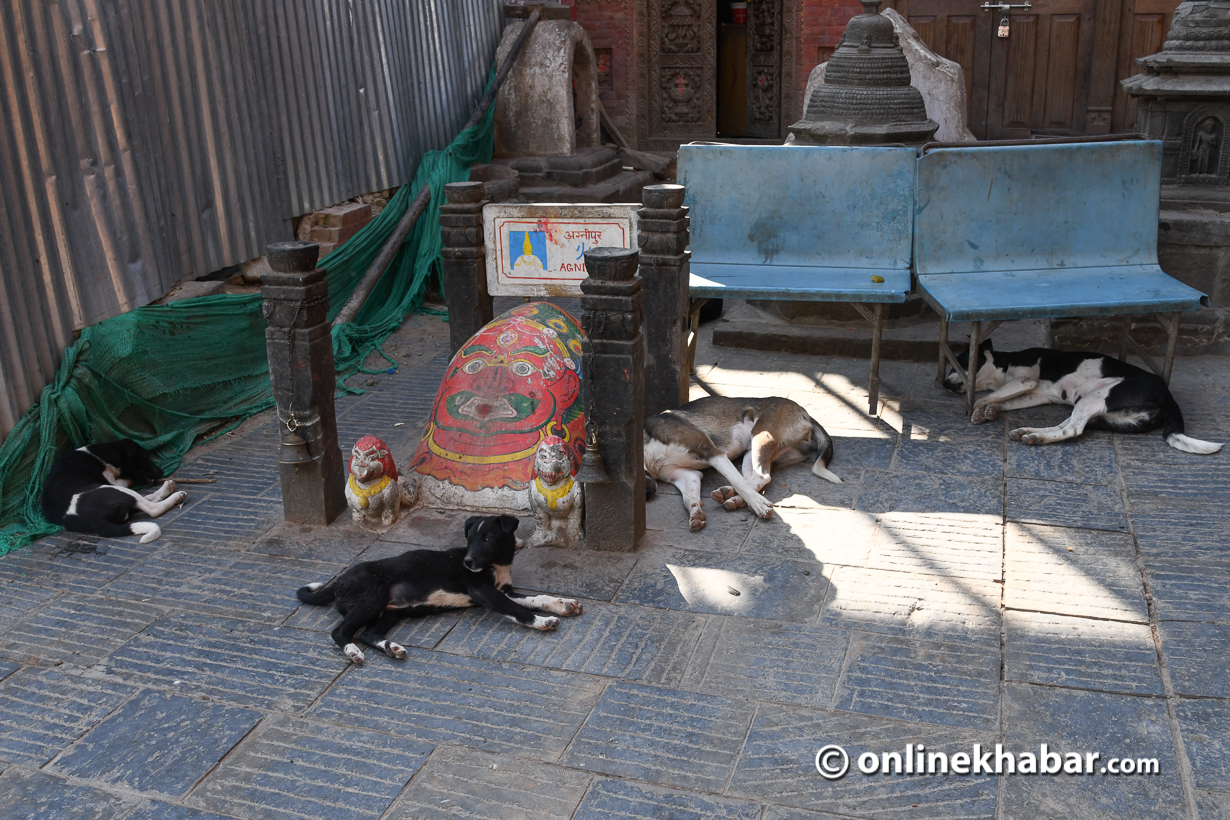 Around 26,000 dogs are said to be living on the streets of Kathmandu, according to the Federation of Animal Welfare Nepal. The number of monkeys in the valley is not known, but there are hundreds of monkeys in Pashupati and Swayambhu areas of Kathmandu. There are some cows also.
Previously, the monkeys of Pashupati and Swayambhu areas used to find hundreds of devotees throwing various foodstuffs to them every day. So were the pigeons in Bouddhanath, Basantapur Durbar Square and other places. There used to be sufficient food for the stray dogs also.
However, with the lockdown enforced, human beings are scarce on the road and around the temples since the past week. Subsequently, the monkeys, dogs, and pigeons are starving.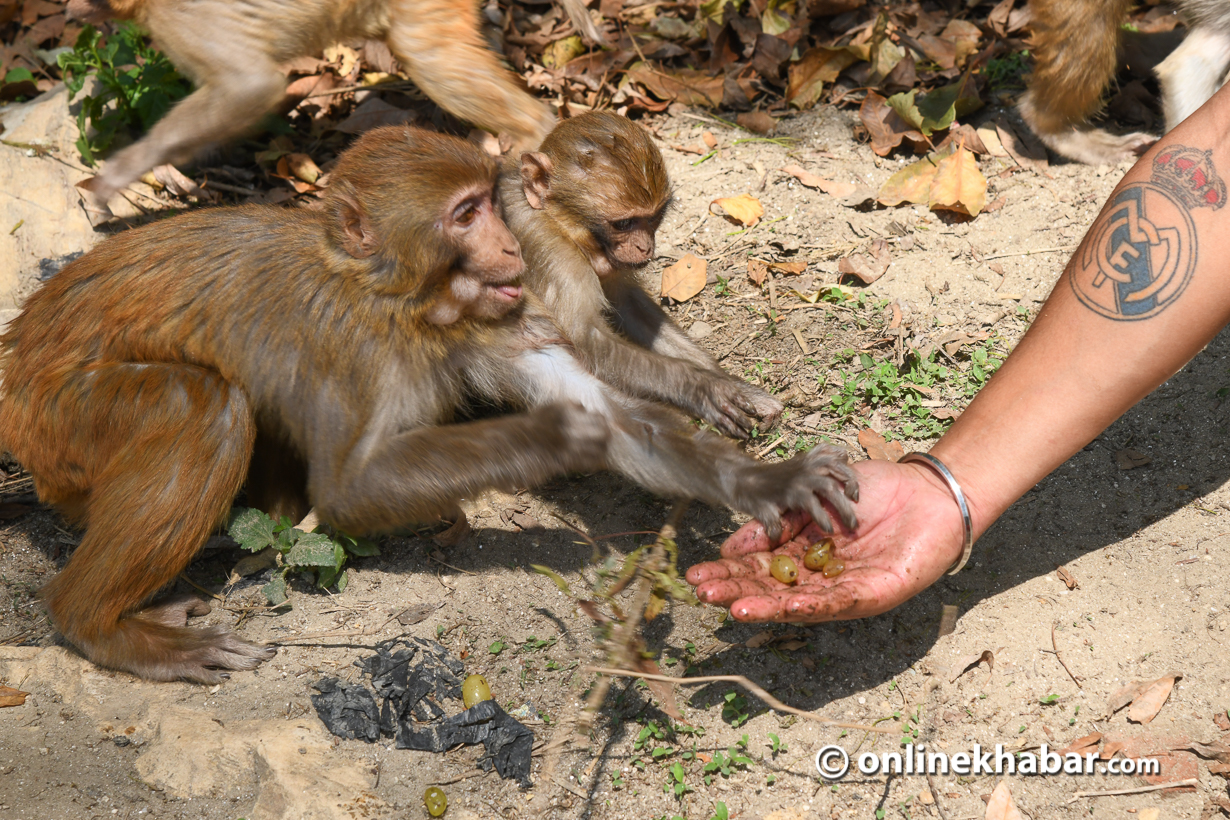 For many people in Nepal, animal welfare is an elitist agenda as there are thousands of people struggling 'like animals' for mere hand-to-mouth existence. They think the agenda just diverts the attention, as well as support, of Samaritans and other stakeholders from people to animals.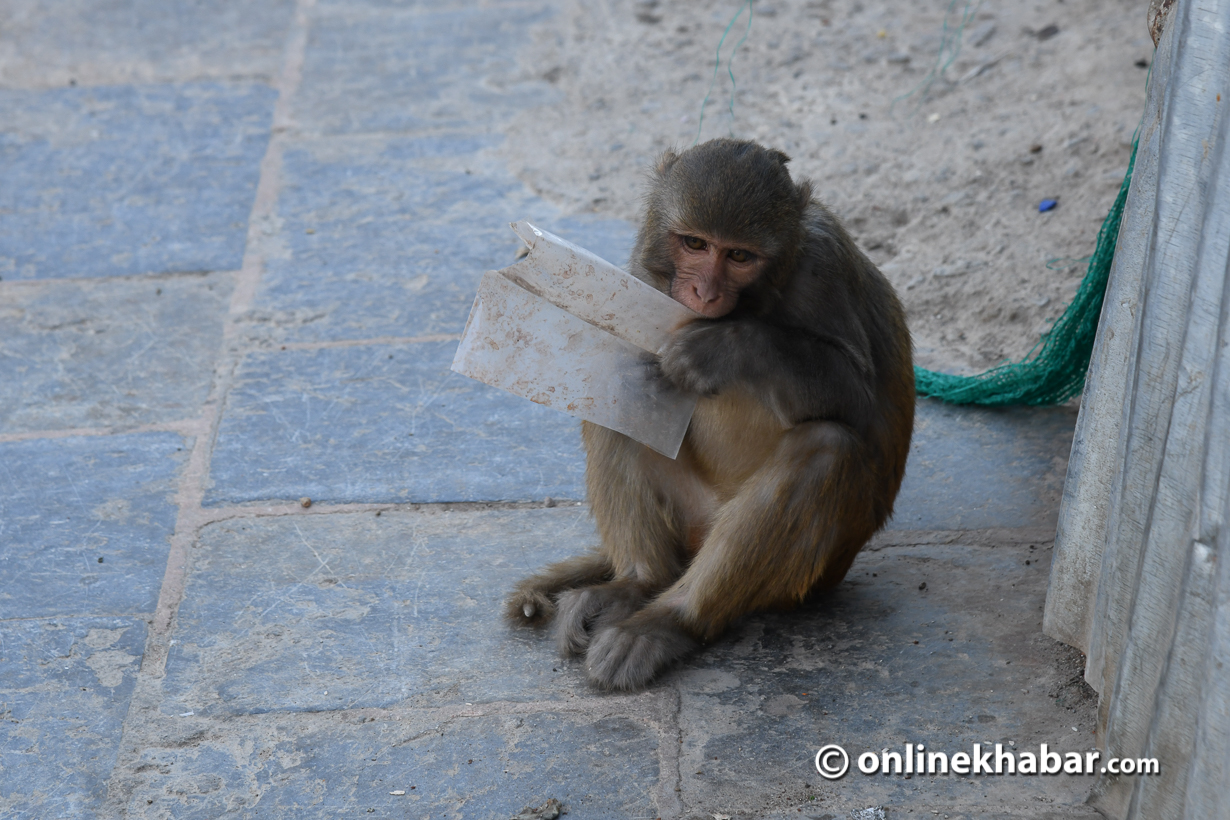 However, it is apparent that animals should also receive equal attention, support, and care because they are also parts of the society and they have human sympathies.
Realising this, a few benevolent human hearts have reached out to the animals and birds with the food. But that is apparently too little and too late.