Utsab Sapkota has always been funny. During school and college, his friends would ask him to entertain them and Sapkota, who grew up watching Eddie Murphy and Robin Williams, would usually comply. His humour, mostly, would be explicit and dark, something his close friends enjoyed. But, with Nepali comedy still stuck in skits and sitcoms, Sapkota knew that his type of comedy would not be accepted.
"Being funny was my thing," says Sapkota. "But, back when, I was in my late teens and early 20s, Nepal didn't have a space for the comedy that I did. I could make an explicit joke about anything. And, I knew that it wouldn't be taken as tongue in cheek. This is why I refrained from doing it."
But, when Sapkota saw a video from Comedy Circle, in which a few boys and girls were doing stand-up comedy, he could not stop himself and performed at one of their shows.
"My first thought was if these kids could do it, so could I," says the 35-year-old. "I performed the set. Everyone was laughing. That gave me the confidence to perform other shows."
Restaurants, which initially did not think it would work, started calling artists to perform at their venues every other week. Many comedians have made it a sustainable career earning up to Rs 30,000 for a single show. YouTube videos started gaining traction. Even amidst the pandemic, comedians were doing online shows. It is quite evident that standup comedy has arrived in Nepal, and it is here to stay.
Praises and promises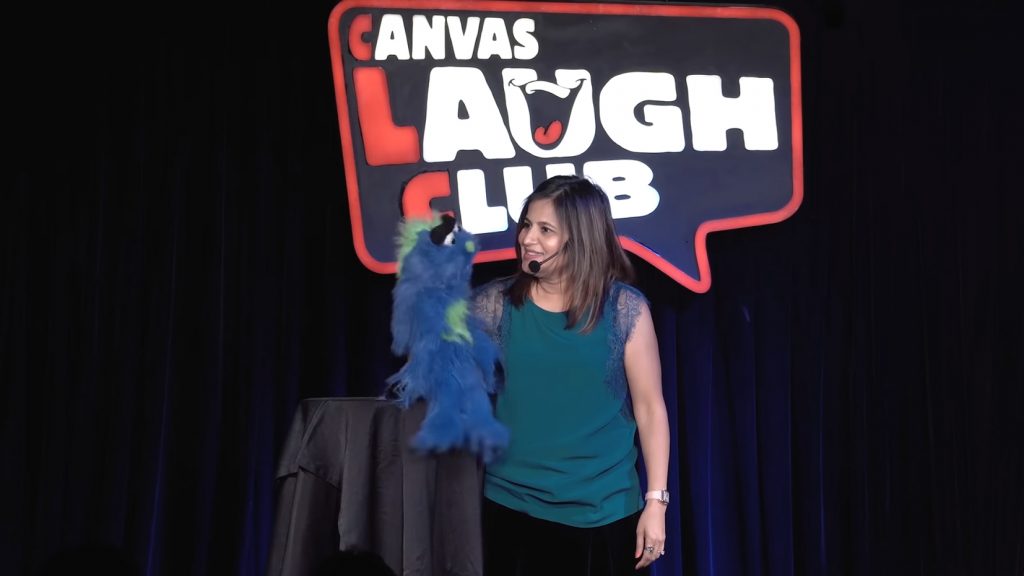 But, it was not so promising a few years ago.
Seema Golchha, started her career as a standup comedian in 2011 when she was 40. She, along with members from the Toastmaster Club, did a few comedy shows. But, with no comedy scene in the valley, that did not pick up.
"There was nothing when we started. We tried to create a scene, but people were not open to the idea of paying to watch comedy," says Golchha. "A few shows at Yala Maya Kendra and Soaltee Crowne Plaza did well, but even in those shows, it was us, the performers who had to do everything."
Having to arrange everything, from tickets to marketing to venues, the scene which had a handful of comedians stopped doing shows. Disappointed, Golchha, in 2013, went to Mumbai, where she stood and took part at an open mic event at the Canvas Club, a place dedicated to comedy.
"I came second there and that gave me hope. I became an in-house comic there and that's when I knew this was what I would do," says Golchha, who is also a ventriloquist.
Since then, she has been doing shows in India, Nepal, Thailand and the US for both children and adults. The difference in the management of shows, Golchha says, is miles apart when it comes to performing in Nepal as compared to other countries.
"In Nepal, we don't respect time. We don't even respect the comedian," she says. "But, things are slowly moving forward. We still have a lot to learn about how to manage events. We also need to be a bit more professional and need to manage these events better because the way they are managed is quite bad."
From experimentation to expansion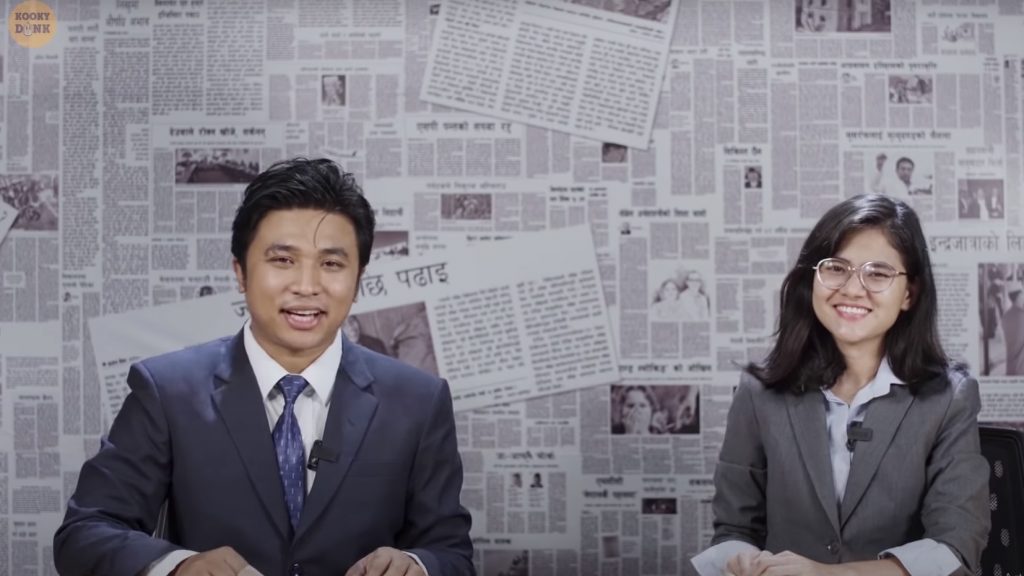 Ayush Shrestha, one of the first few who started the scene in Kathmandu, says stand up comedy has come a long way in the past three years. What started with three to four comedians performing for a crowd of 10 to 15 people at a small space at Bikapa Art Centre has reached a point where these artists are touring the country.
"We started off like any other comedian with jokes about sex and masturbation. If you go through old sets, you'll notice that jokes were made on the basis of observations. Everyone was experimenting," says Shrestha.
Moving on from a small space at BAC, Shrestha and few friends formed Comedy Tuk Tuk and organised shows around Kathmandu. They started doing open mic events at Beers N' Cheers, where they invited comics from all over Kathmandu.
"Venues like Beers N' Cheers and SukraBar were good to us. They understood what we were trying to do," says Shrestha. "But the rest, not so much, which is why it didn't blow up in Kathmandu."
Along with Comedy Tuk Tuk, YouTube channels like Comedy Circle, Nep-Gasm and Funny Side Up started posting stand up videos on a regular basis.
This, then, gave a rise to live shows. By the end of 2018, there were shows being hosted in various parts of Kathmandu and even away from it, mostly by the comedians themselves.
Passion drawing perks
Shrestha says that most of the comedians do it for the love of comedy while many do it because they do not have a choice.
"Finding sponsors was tough in the beginning. I say it still is. Like live music, standup comedy is yet to become a part of Kathmandu's culture yet. Even the event management companies do not know how to market standup comedy," says Shrestha. "The marketing techniques for live music will not work for stand-up comedy."
His thoughts are echoed by his peer Yojana Thapa Magar, who says that the comedians themselves have to host the events because they know the nitty-gritty of how to manage these events.
"We want things to be perfect. If you don't manage sound properly, the audience will not get the joke, and that means a bad show," says Magar. "We don't want to be doing this. But, because this is dear to us, we do it anyway."
With shows being conducted on a regular basis, comedians, who were doing it as a hobby, however, started to earn money. Sujan Zimba, who came into the limelight with his witty set, says he was shocked that he was being paid to do comedy.
"I was doing it because I liked it. I was not in it for the money," says Zimba. "But, getting paid for doing it was a bonus."
Suraj Khadgi, the co-founder of Comedy Circle, says the rate of a comic depends on how popular they are.
"They get paid for their performance on a given day and also when we upload videos of that performance. Now with comedians wanting to post less video, the rate has gone up," says Khadgi.
Dignity and new directions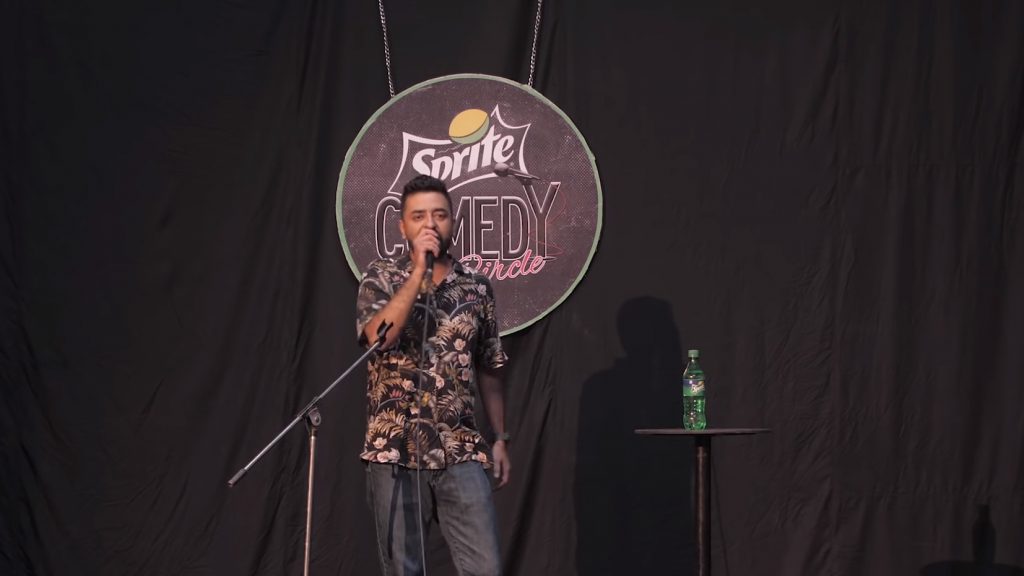 While it is good that many are earning, Zimba argues a comedian should have some dignity because he feels that as comedians try to make a mockery out of themselves in the name of comedy, comedians are not respected enough.
"Sure, the goal is to make the audience laugh, but we need to make sure that we have some dignity left. We can't be acting like prostitutes and defame ourselves in the name of comedy. I feel that is wrong," he says.
After getting into standup, many have ventured out to YouTube to create new content. Some are making reaction videos while others are trying their hand at something new.
Shrestha and Magar started a show called Baaki Samachar in which they present news in a funny and sarcastic way.
"This is inspired from foreign shows like The Tonight Show and The Daily Show," says Shrestha. "The idea was simple: present news in a funny manner. It was an experiment and people liked it and we continued doing it."
Another show that recently started is Chill Pill, a vodcast that hosts popular comedians.
"We want to see what can happen. It has no script and that makes the show a bit more fun because even we as producers don't know what is going to happen," says Khadgi, who produces the show.
Sapkota, who is also part of Chill Pill, says that comedians need to come up with shows like these so that they don't have to upload their stand-up set on YouTube.
"I believe that once you put your set on the internet, it is done. You cannot use it again. A guy like Russel Peters will only put up a video after performing his set for over 100 times," says Sapkota. "Here, your first set is put up on YouTube. That's not how it should be."
Shrestha, who says he tried to convince comedians not to put up stand-up videos, echoes his thoughts. While no one listened to him at first, people slowly started to realise that once the video is out, the content is finished, they stopped uploading videos.
"For me, personally, standup is like theatre. A skit should not be stale even if it is performed 100 times," he says. "I will only post a video when I am bored with telling jokes."