In recent years, there is a lot of competition to become the inspector general of the Nepal Police. The competition is so toxic that aspiring candidates often fight with each other and even go to the homes of senior politicians to ensure they become the next police chief.
Before the Council of Ministers appointed Basanta Bahadur Kunwar as the new IGP, most of the prospective candidates were busy staking their claims. They were visiting the prime minister in Baluwatar and other senior leaders like Sher Bahadur Deuba and KP Sharma Oli with the hopes of turning the tables in their favour.
But AIG Tek Prasad Rai, one of the candidates to become IGP, was away from it all. Rai was busy doing his duty at the Lumbini Provincial Police Office, Dang.
"Not everyone wants to become an IGP. I joined Nepal Police to become a police officer and serve the country," he says. "I don't believe in playing dirty games, so I chose to be away from it all."
Based on seniority, Rai was second in line to become the IGP. But he knew whatever he did would not make a difference as he disregarded politics and continued to do his job.
"I've become an AIG. This is a huge thing for me," he says.
Now as an additional inspector general (AIG) of the Nepal Police, Tek Prasad Rai has got the responsibility of making a two-year action plan as he aims to make positive reforms within the organisation.
The secret keeper
Tek Prasad Rai, who came to Kathmandu from Udayapur for his studies in the 1980s, wanted to become a teacher after graduation. He wanted to become a teacher as during that time, teaching was considered a respectable profession. But fate had a different plan as he became a policeman.
"I wanted to be associated with different fields and felt teaching would not allow me to do so. That is when I felt becoming a police officer would help me fulfil my goal. The charm of the uniform also lured me," says Rai.
In 1989, Tek Prasad Rai applied for the position of police inspector and by 1996, he was working as an inspector in Dang. Ten months later, he found himself in Rolpa, where he worked for 17 months. After that, he was transferred to the Criminal Investigation Department.
"A special bureau had just been established. The CIB hadn't been formed yet as all of us were working at the special branch on a temporary basis as undercover agents," says Rai.
Being an undercover agent meant he could not tell people he was a police officer and that to him was weird at the start.
"But as time went by, I got used to it. And if I look back, I don't know how 19 years have gone by."
His operations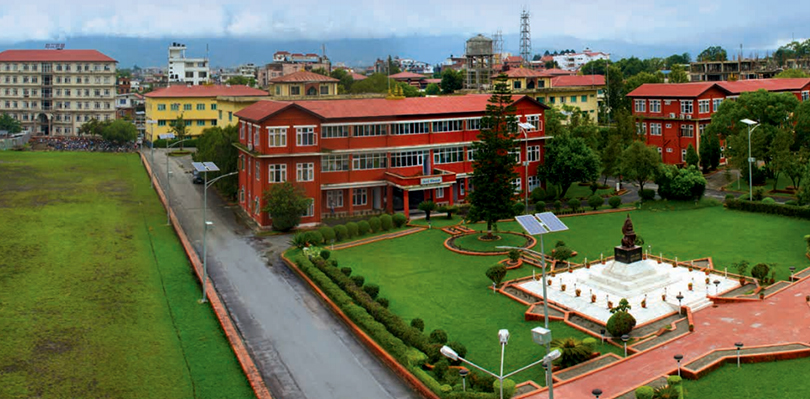 Tek Prasad Rai does not open up much about the operations he did while in the special bureau. But some things are not hidden.
On May 24, 2019, an Indian film, India's Most Wanted, was released. The film tells the story of Yasin Bhatkal, the co-founder of Indian Mujahideen who was captured and taken from Pokhara. it shows how Nepal Police helped catch Bhatkhal.
But only a few police officers know that Bhatkhal had been monitored by the special bureau for a long time.
Tek Prasad Rai, however, does not like talking about this as he adds the bureau regularly monitors people like him. After the 2015 earthquake, a person named Irfan Ahmed escaped from the Sindhupalchok Jail. The Government of India had announced a bounty of INR 50,000 rupees on him.
Irfan, who was involved in terrorist activities after the destruction of Babri Masjid in 1992, escaped and entered Nepal in 2000, according to the report of security agencies. He was presented by the Indian media as the head of Indian Mujahideen in Nepal.
"He was under the surveillance of the bureau since 2001 and was arrested after a long surveillance," Tek Prasad Rai says. "We knew he was living in Bagbazar and kept moving as we found his traces in Nepalgunj and Kapilvastu."
Rai says he was arrested after learning Irfan had obtained Nepali citizenship.
"Unlike other investigations, cases involving terrorism cannot be completed in 25 days. In Irfan's case, the bureau was tracking him for 9 years," he says.
In his experience, a police officer has to be patient for a long time when investigating incidents related to terrorism.
"A terrorist spends over five years preparing for an attack. How can we stop it without spending time and effort," he says, giving an example of the Al-Qaeda attack on the US Embassy in Tanzania in 1998. Therefore, he says that it is not easy to work in a body like the special bureau that works against terrorism.
The special bureau of Nepal Police was formed in 1993. Its first major work came after Indian Airlines aircraft was hijacked on its way to Delhi. Members of a militant group hijacked the aircraft and took it to Kandahar in Afghanistan. The Indian government had to release three terrorists who were in jail to rescue people on the plane.
According to Tek Prasad Rai, when Al-Qaeda attacked the Twin Towers in New York on September 11, 2001, Nepal was on high alert.
"After the 9/11 incident, the policy of war against terrorism came into the world," says Rai. "We did a thorough investigation at that time because the suspects of the incident in America or people connected with it could also come to Nepal."
Sought-after investigator
On February 22, 2019, one person died and three others were injured when an explosion occurred outside the office of Ncell at Nakhkhu in Lalitpur. This incident questioned Nepal's intelligence agencies.
"The then IGP Sarbendra Khanal and AIG Pushkar Karki asked me to meet them immediately," recalls Tek Prasad Rai, who was on a United Nations peacekeeping mission at that time. "I returned from the mission within 10 days and started investigating the explosion."
After the blast, the police made extensive arrests of the leaders of the Netra Bikram Chand Biplav-led splinter as the government banned its activities.
After six months of being assigned to the investigation of the blast, Tek Prasad Rai got an opportunity to lead the District Police Range, Lalitpur. At that time, the police recovered the explosives hidden by the splinter group in the valley.
Lalitpur district committee member Sanu Raj Bajracharya of the splinter group was arrested with explosives. After that, the splinter group issued a statement and threatened Rai not to arrest their leaders, but Rai did not budge and continued to arrest people threatening national security.
The high value of humility
Tek Prasad Rai does not feel like a hero or a celebrity as he believes he is just doing his job. He believes there is a tendency within the police to become celebrities by publicising their work as much as possible.
"The main thing I want to understand is why new recruits want to join the force," says Rai, who is currently the head of the National Police Academy. "The new generation of officers are very different to what we were back in the day."
He believes that the failure to strengthen the intelligence bureau has increased the risk of terrorists using Nepali as a base to attack other countries. This was evident in the Country Reports on Terrorism issued by the US, which stated Nepal could become a hub for terrorism.
"Nepal, in particular, is not a hub for terrorism; they are trying to make it a transit," Rai says. "We need to strengthen bodies like the special bureau to suppress it."
In the changing situation, the need for intelligence is increasing, Tek Prasad Rai says. However, he believes that there has not been as much investment in it, which is a major concern.
"We only talk about these things when there is a need," he says. "But if we don't make things better now, it will be too late."
---
This story was translated from the original Nepali version and edited for clarity and length.