As the new season of auspicious dates for weddings as per the Hindu calendar system is starting April 22, the demand for gold has escalated in the Nepali market. As per news reports, jewellers have failed to meet the demand, forcing many of the customers to return empty-handed, citing insufficient supplies.
Would this be the case if Hindu weddings were done without using any jewellery? Of course, not! Generally, a large sum of money is spent on jewellery during weddings in Nepal since gold ornaments are considered a must for every Nepali Hindu wedding.
But, Tara Sharma, 24, who married last year, made her family not spend even a single penny on jewellery. This resident of the Baglung district in western Nepal says she has avoided using jewellery any other day also, claiming she has never used any of them till today.
But, why? Here is her story.
Fear into fierceness
Born in 1996, in Sarkuwa of Jaimuni municipality-4 in Baglung as the youngest daughter among six daughters of her parents, Sharma was afraid to pierce her ears and nose after seeing some of her elder sisters getting theirs pierced. She felt that was painful.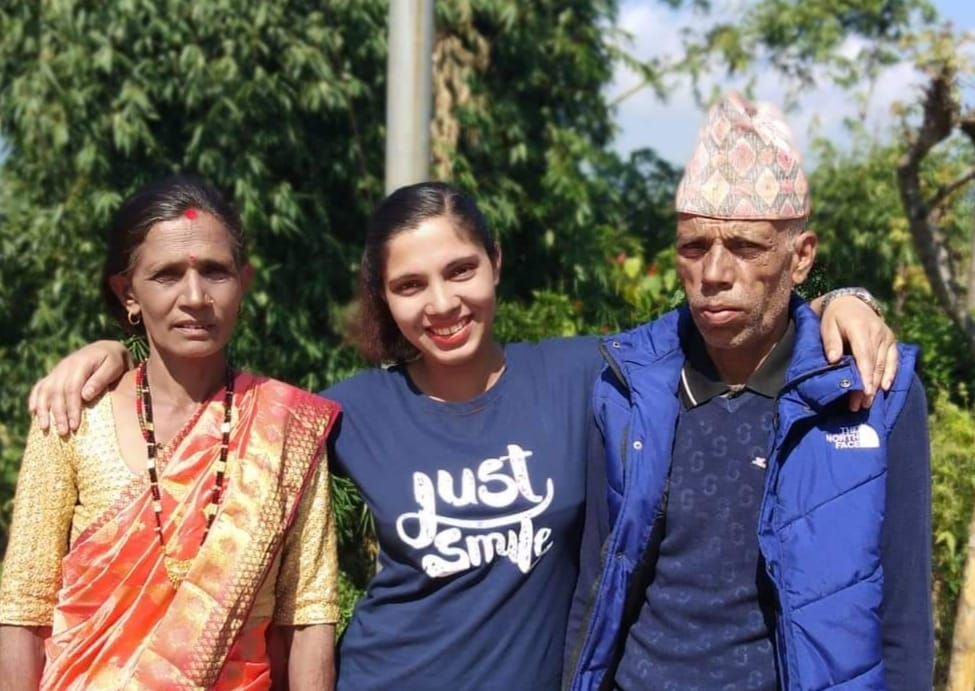 "I felt why would one pierce or had to pierce and wear such jewellery when it pains so much while doing so," she says. This curiosity of her remained unanswered for a while.
Then came Sharma's turn to get her parts pierced in 2002. Sharma roughly remembers, " I was in the first grade when my mother had bought a nose pin and earrings for me and my elder sister."
By then, she had also heard things like girls must pierce their nose and ears and wear jewellery or else their in-laws will not accept them, will not eat anything cooked by them.
But, still, she was firm in her decision because she thought it would hurt. She also convinced her sister of this. "When my mother took me and my youngest elder sister to pierce our nose and ears, we ran off to our maternal uncles' house "
At that age, Sharma was only aware of the physical pain. It was many years later when she realised the social implications of jewellery that how it was deepening the gorge between the rich and the poor in society by making the poor spend a lot on jewellery just because it was a status marker.
Then, she vowed to never pierce her nose and ears and use any jewellery on her body.
But, her parents continued telling her that being a girl, she had to do that.
Nonetheless, Sharma says she also began questioning the rationale behind the rule.
Then, according to Sharma, her family thought she would 'correct herself' after she would get maturity and stopped putting pressure on her.
Control vs liberation
After around three years of her rejecting the jewellery in 2005, she heard an interesting opinion from a teacher.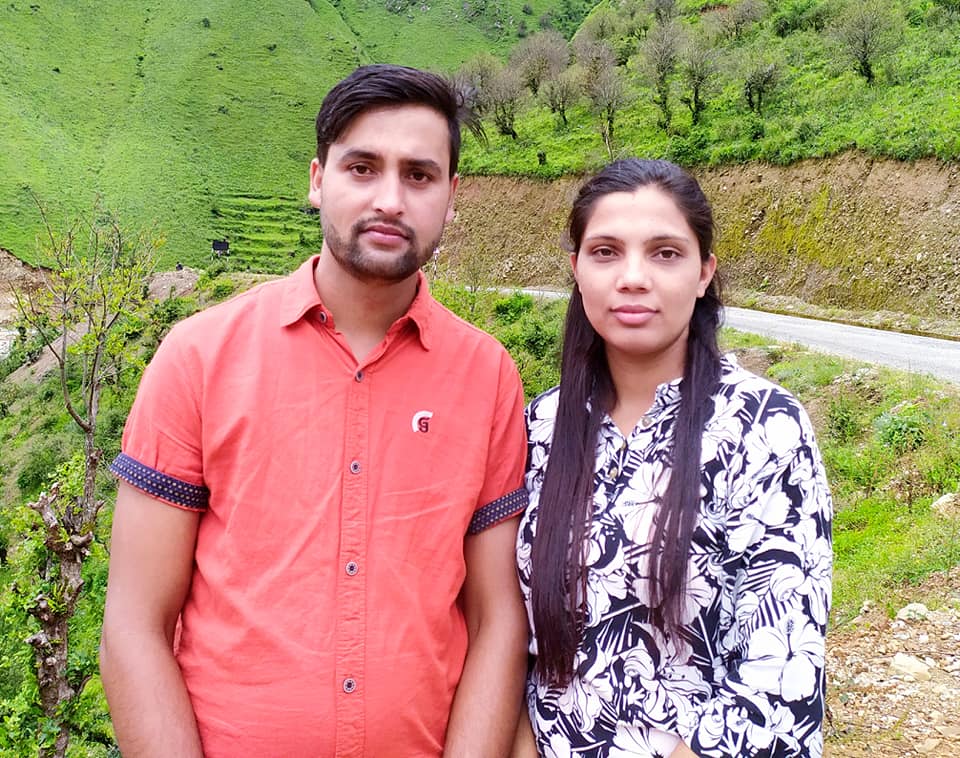 "Initially, he was hesitating to share it saying this would upset the girls in the class, but we forced him."
She also insisted the teacher shared his view because he was about to tell the reason why women and girls pierce their nose and ears and wear jewellery. Sharma continues, "He then asked if we had seen oxen and bulls getting their nose pierced and if we knew why it is done. Then, all of us replied yes and I immediately said it is done to control them."
"It's the same case with the girls and women, replied our teacher. In the past, in order to control women by men, there was a culture of piercing their noses and wearing a thread. As time passed by, the thread was gradually replaced by gold as it seemed attractive and it would not be dirty easily like a thread."
This day, she says, she vowed to never pierce her nose and ears and neither wear jewellery. "I didn't want to be controlled. I wanted to live freely," she says, "If the wedding can't happen without piercing my nose and ears and wearing jewellery, I told myself I would never get married."
But, people around her would not like this idea. Because she was good in her studies, some, however, began accepting her as she was, according to her.
The revolution at wedding
She then completed her school and came to Baglung Bazaar, the district headquarters, for pursuing a bachelor's degree. She also began working at a hospital to support the family to educate her two young brothers.
By then, all of her five sisters had already been married. It was her turn to get hitched.
"When I was doing my masters and working for a local NGO, I received a proposal," Sharma shares, "But, I was unwilling to marry. My father's health was deteriorating and he had to undergo a heart operation. Nonetheless, he convinced me."
"By then, everyone was well-aware of my nature. Still, a marriage proposal came," Sharma remembers, adding the suitor now must be ready to accept her, jewellery-less, if he had to marry her.
Her brother, who had known the suitor, also suggested he would agree on that. Hence, Sharma moved the communication forward.
"On February 17, 2020, the suitor and his family came to meet us," Sharma shares, "Then also, I clearly mentioned that I wouldn't pierce my nose and ears and wear any jewellery in the wedding and afterwards."
He happily agreed and took the responsibility to convince his family as well, says Sharma. And, he was successful in doing so.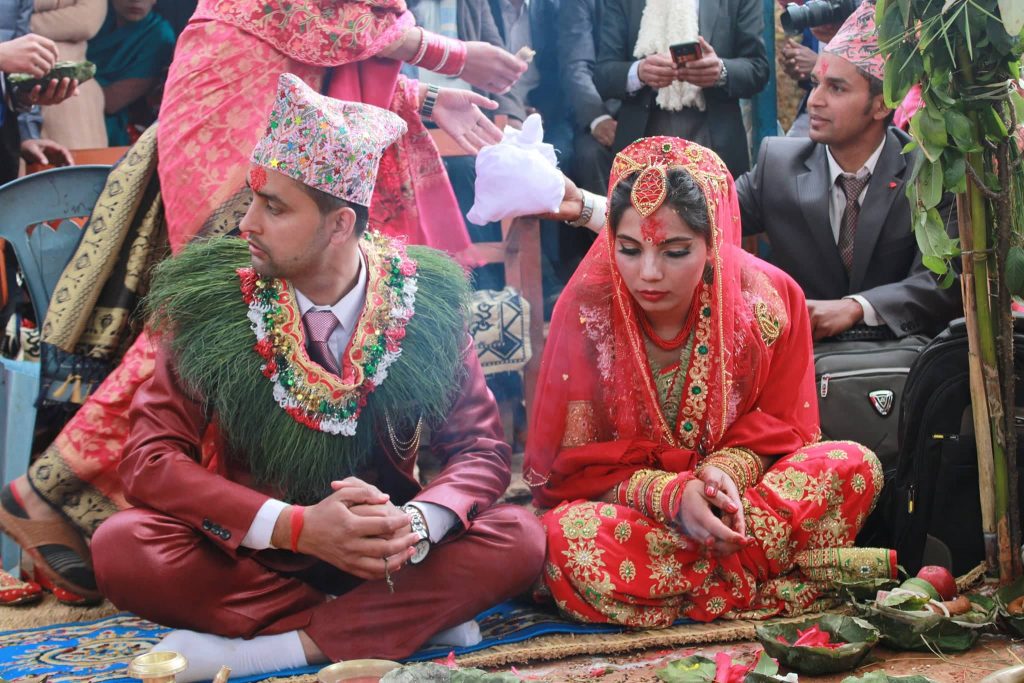 The two families then scheduled the wedding to be held on February 25.
"As a student, I frequently received scholarships, and that encouraged me to do better. Therefore, I always had a wish to contribute to the school's scholarship fund. I hence proposed my new family why not spending the budget allocated for jewellery to provide scholarships."
She says she felt blessed when the in-laws supported her.
"My family then established a fund at the school where my father-in-law used to teach in his memory."
Days after the function, her wedding photo went viral on Facebook, and it received mixed comments. Many people also praised her.
"I have not seen a massive change in people's mindset . However, I feel happy when some girls come to me and say they are inspired."