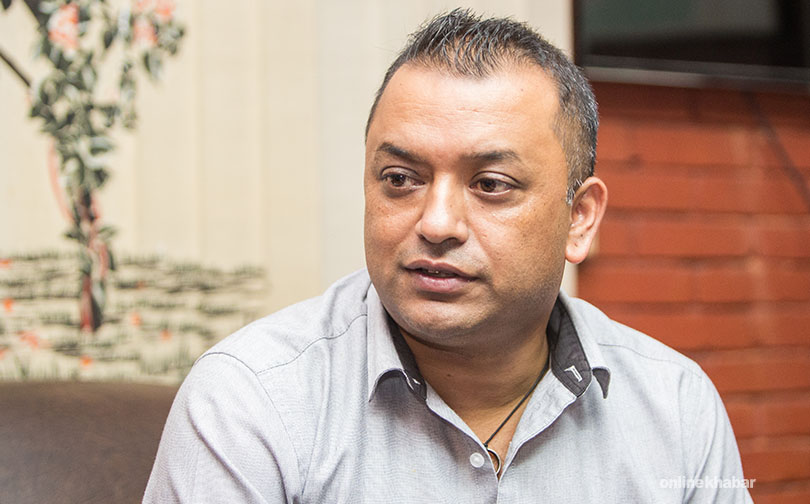 Nepal's Health Minister Gagan Thapa has criticised Prime Minister Pushpa Kamal Dahal 'Prachanda' for ignoring Parliament directives to dole out Rs 5 million to Sujata Koirala, Nepali Congress leader and daughter of GP Koirala. Thapa, who has already prepared guidelines for providing financial aid to VIPs for medical treatment, has alleged that Prachanda overruled his guidelines to provide the amount to Sujata during his absence. Onlinekhabar talked to Thapa to get his reaction on this.
We have seen that providing financial aid to VIPs for treatment abroad has become a contentious issue. When you became minister, you said you wanted to make new rules for disbursement of such aid. But the government made an impromptu decision on Sunday to grant Koirala Rs 5 million. Could you tell us what's going on?
Just a few days after assuming office, I received a request to provide financial assistance to Dr Tulsi Giri for his treatment. It was then that I told the Prime Minister that the way the government is providing assistance is not right, and we need to change it. The Prime Minister himself said we need to prepare fresh guidelines for this. In the meantime, Parliament's finance committee also directed the government to prepare guidelines for providing financial aid.
We were working on the guidelines as per the directive of the committee. We gave this issue utmost priority, and in the last few days we devoted all our time in giving it finishing touches. The document was approved by the law ministry and sent to the Cabinet. It also made it to the Cabinet's agenda.
What happened to the document then?
The day it was to be passed, Cabinet meeting was postponed because the Prime Minister could not attend. Another scheduled meeting on the issue was also postponed. I am now in Pokhara to attend Tarun Dal's general convention. The agenda I received for Sunday's meeting does not mention the government's proposal to provide Rs 5 million to Sujata Koirala. From what I have heard, the guidelines was not presented, and in its place, a proposal to dole out the money was passed.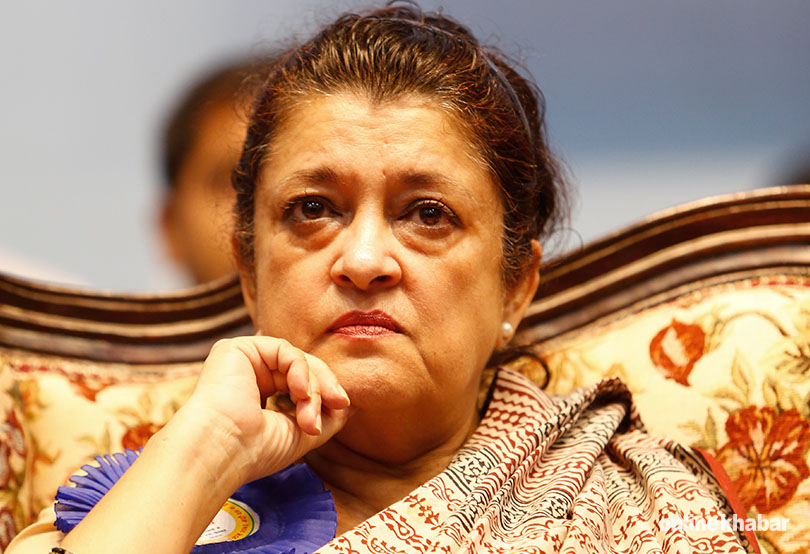 So would it be right to say that you do not own up to the decision?
I believe that the whole episode throws up two important questions. The first one is that the move to shelve a proposal prepared as per the directive of Parliament and to pass another defying the directive is akin to contempt of the House.
Second, the Prime Minister himself could not keep his word. But what he did was also morally wrong.
What saddened me the most is that I worked day and night to prepare the guidelines, and it was ignored. I could not even contest the Prime Minister's decision.
Is it your conclusion that the Prime Minister has made a grave mistake?
If I were to curry favour from influential people, as health minister I would dole out cash to anyone who comes seeking assistance. But I have always maintained that doing so is wrong, and that is why I worked on the guidelines. The Prime Minister should have thought that having the health minister on board to make rules for financial assistance for medical aid presented an opportunity to effect long-term reforms. But he could not make use of this opportunity.
That Sujata Koirala is a member of the Nepali Congress has made many people ask me that am I standing up against the dole-out because of my personal grievances against her. But you should also remember that I have already announced, that tomorrow when I am not minister, I may fall ill, but I will not seek a penny from the government for my treatment.
Congress leaders themselves argue that the government could provide aid to UML leader Oli without any opposition. Why the fuss about Koirala?
This has raised more questions. What kind of a state are we turning Nepal into. For whom are we in politics? There are thousands of people who come to my ministry seeking financial aid. Some are suffering from breast cancer, others have kidney ailments. What am I to do about those requests? They tell me they want to live. Everyone has the desire to live. They have approached the government because they do not have the money.
Would it be right to say that the Prime Minister buckled under pressure from Deuba and Nidhi?
I am a Nepali Congress member, who is also health minister. If I had presented the proposal to dole out Rs 5 million, then it would have been obvious for the Prime Minister to feel the heat. I opposed the move even as the person in question is a fellow Congress member.
What would you do now?
My agenda is still with the Cabinet. I will try to get it approved by the next meeting. In addition to that I will process hundreds of application I have received from the general public requesting financial aid for medical treatment. They should also get aid.