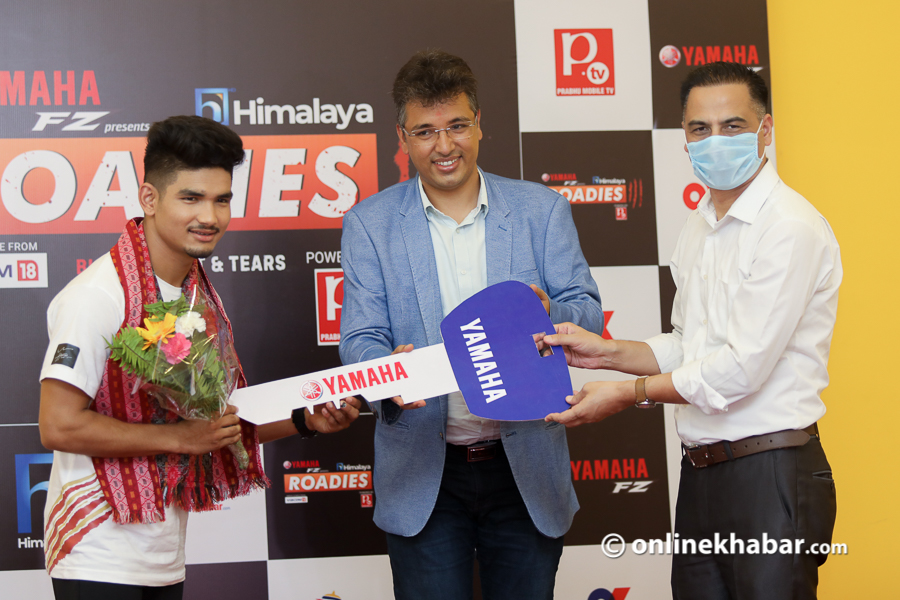 Kathmandu, August 6
Sujan Subedi, a 22-year-old guy, from Pokhara has won the title of Himalaya Roadies Season 3 in the grand finale aired on Himalaya Television on Monday evening.
Subedi, a member of Ashish Rana aka Laurey's team under Gang Green, won the title in the grand finale passing through Audition, Calling, and Journey rounds. He has won Rs 1 million in cash and a motorcycle.
This season of Himalaya Roadies had started on December 16 last year but was halted after the 15th episode due to the lockdown imposed by the government to curb the spread of coronavirus outbreak. After the lockdown, its broadcasting resumed and the winner was chosen in the 18th episode this week.
Himalaya Television has taken the show's franchise in Nepal from its producer Viacom-18.
The format of Roadies had changed a lot by the time of the third season, and the style of gang leader had been adopted now where gang leaders also participated in various tasks along with the contestants.
Subedi's Journey to Himalaya Roadies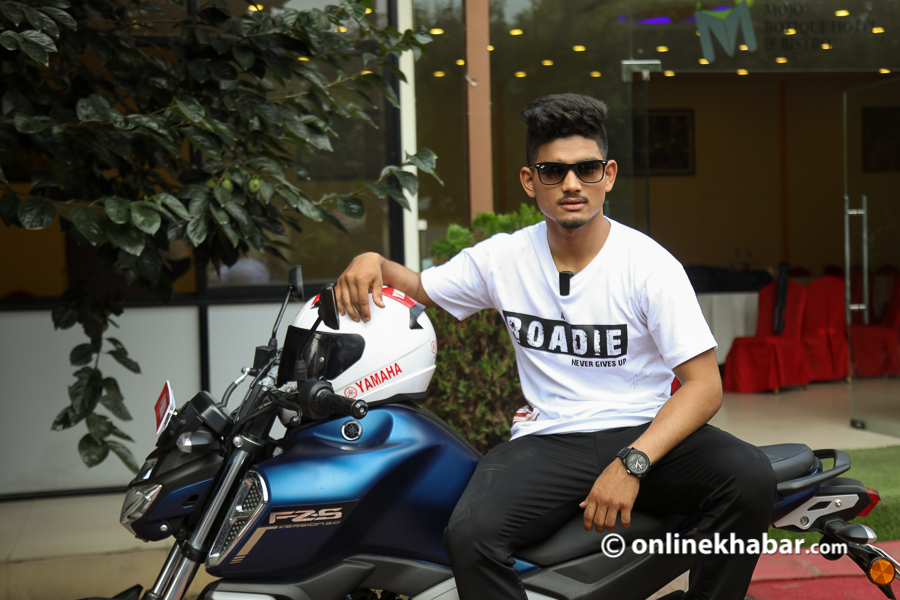 Subedi says he used to regularly follow MTV Roadies and had always dreamt of participating in this reality show. While the first season of Himalaya Roadies was aired, he knew it via other people. However, it was already too late to be a part of the show. He was all prepared to participate in the second season in 2018.
But, to his dismay, his mother fell ill. As shared by Subedi in his audition, both his father and mother were alcoholic and over the period of eight months, his mother fell so sick that she could not even move her both legs.
He then kept his dream aside for a while. He looked after his mother all day and night, keeping his sports interests at bay. He says he used to take care of his mother as a baby. He did not let her mother use a wheelchair, instead, he used to carry his mother to take her from one place to another.
In the audition, he also mentioned that his father also fell sick around the same time. And, during that hard time as well, he took care of his father.
In his audition for the third season of Himalaya Roadies, he opened up that now his mother can walk as before. Still, she has not fully recovered from forgetfulness.
Subedi is the second son to his parents and his elder brother is an Indian Army staffer and also the biggest inspiration of the younger brother. As his elder brother was out of the country, he asked his younger brother and his father to look after his mother while he would be busy with the reality show.
Managing all these, he then auditioned for the third season of the Himalaya Roadies: Blood, Sweat, and Tears and won the hearts of all the gang leaders and the host as well.
After competing with 17 other strong participants from around Nepal for the 18th episodes, he finally won the title.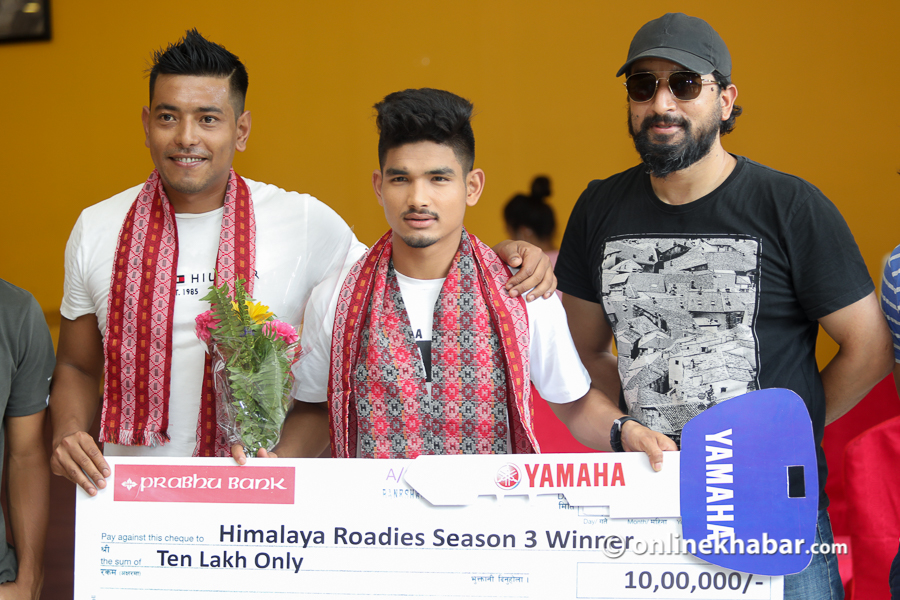 In an interview with Himalaya TV, he shared that he would use the prize money for the treatment of his parents. He also mentioned that he was looking forward to doing something in the field of Nepal's sports.
Previously as well, he used to play kabaddi as a captain for his team representing Gandaki and used to work as a sports teacher in a school in Pokhara.