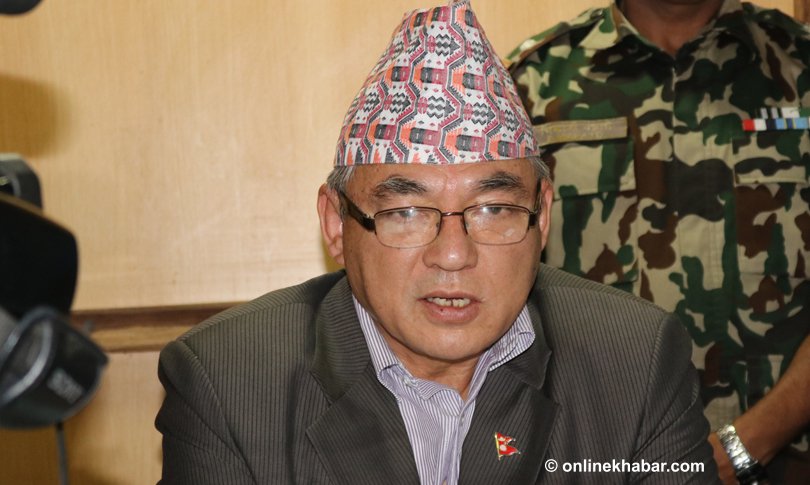 Hetaunda, May 1
Minister for Home Affairs Ram Bahadur Thapa has said that some power centres are trying to push the country towards instability when the country is heading towards peace and stability after three-tier elections held last year.
Addressing a provincial security seminar in Hetaunda of Makawanpur today, Minsiter Thapa accused them of creating instability in the name of 'shadow government'.
"The government is committed to controlling all such incidents including corruption, smuggling and syndicates that will hinder the development in the country," stated the Home Minister.
Stating that the campaign to end the monopoly of syndicates would not stop at any cost, he further stated that anyone supporting syndicates would face action.
He further stated that a new peace and security policy of the country would be implemented at all levels.
In another context, the CPN-Maoist Centre leader further claimed that the unification of the CPN-UML and the Maoist Centre was a must and it would lead the nation towards political stability.