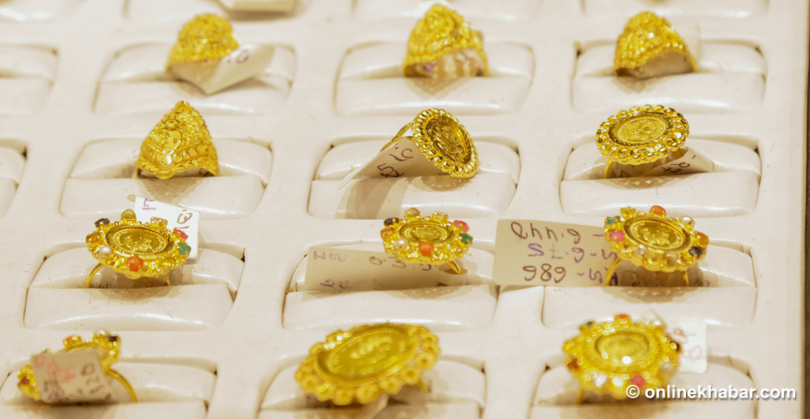 Kathmandu, August 7
For over one month now, the price of gold is ever increasing in Nepal. Recently, it has crossed the record Rs 100,000-mark.
The price is soaring each and every moment with a likely reversion nowhere in sight anytime soon, and it has shaken the confidence of Nepali jewellers who fear that they would run away from the market if the situation did not improve.
Recently, the number of customers going back to the jewellers to sell their old gold ornaments has increased, informs the Federation of Nepal Gold and Silver Dealers' Association. On average, the common people have sold five to seven kilos of the precious yellow metal every day in the past week, the federation says, adding the sale, however, has plummeted to almost zero.
The federation's general secretary Dharma Sundar Bajracharya says the government should take some immediate initiatives to end this deadlock and help the market return to normalcy. Even in that condition, it will take a few more months for the sale to improve as the price of gold is ever increasing internationally.
Hence, the traders fear a crisis if the amount of gold being sold to them by the traders goes on increasing. "The consumers can come to the market asking us to purchase as much as 100 kilos of old ornaments. That day, we cannot resist the pressure," Bajracharya says.
Further, when the price begins to decrease, the consumers will want to buy a large amount of gold again, and it will be uncontrollable for the market, according to him.