"He was god-gifted, a guardian, a pioneer in the restaurant business, who empowered the people with hearing and speaking disabilities."
This was a spontaneous remark by Utpanna Raj Bajracharya, a staffer at The Bakery Cafe in memory of the late Shyam Sundar Lal Kakshapati.
Anyone who has visited the cafe in Naya Baneshwar of Kathmandu knows there the waiters, who cannot speak or hear, to greet and treat their guests with the warm service.
At a time when people with disabilities were considered a burden even to their families and thought they could not do anything, Kakshapati encouraged them by keeping such people as staff at his restaurants. Hotelier Binayak Shah says, "Shyam dai (brother) has brought happiness to many families like this."
Kakshapati, 69, who was being treated at Bumrungrad Hospital in Bangkok, Thailand, died on Monday. Not only the families who directly benefitted from his industry, but the entire hospitality industry of Nepal considers him a pioneer of the cafe culture in Kathmandu, adding his death would be a grave loss.
Changing Kathmandu's eating culture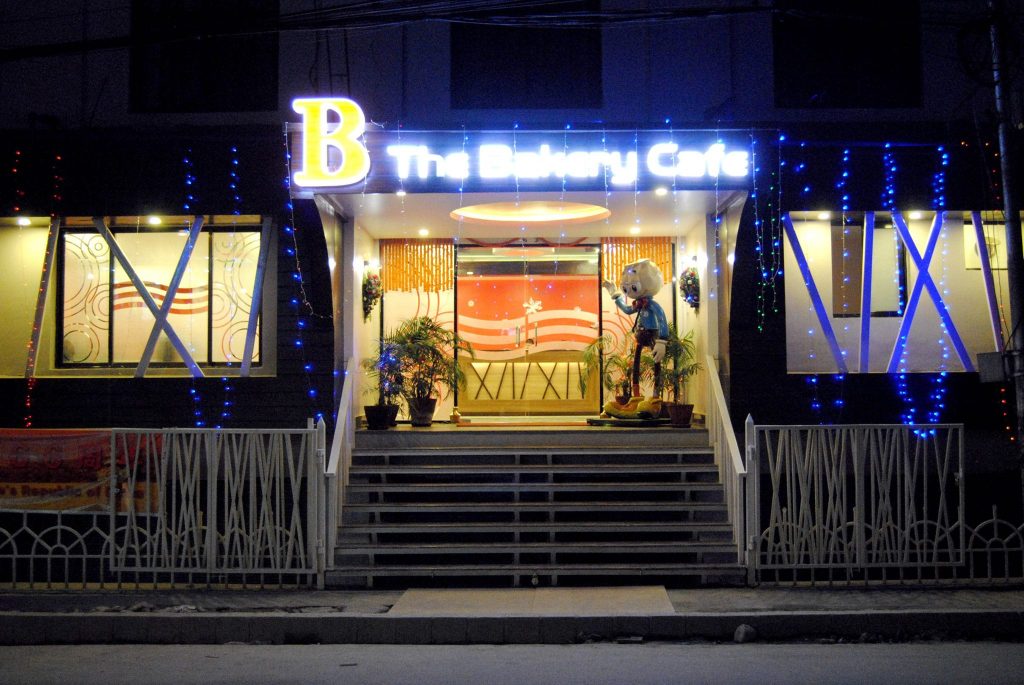 Born in Tansen, Palpa, Kakshapati grew up in Kathmandu. During his adolescence, hippie culture flourished in the Jhonchhe area of Kathmandu. Shah believes that from the very time, the commercial tourism industry started in Nepal.
At that time, there were no restaurants in Kathmandu like now. There were some shops that would use a kerosene stove, selling traditional snacks such as haluwa, puri, and samosa. Modern snacks such as momos were not available then.
The capital, Kathmandu, was adversely affected by the caste system. People used to think they would be outcasts if they ate outdoors.
"But, seeing the gathering of hippies, Shyam Dai felt the need for standard restaurants and cuisines in Kathmandu like they were available abroad, and Cafe Day Park was a result of that," says Shah.
According to him, Kakshapati opened the first cafe in Kathmandu in the early 1970s near Ranipokhari (where there is the Shanti Batika now). "We were in college then. People would line up to eat burgers in that cafe," recalls Shah.
After three years of opening Cafe Day Park, Kakshapati started another restaurant, Nanglo, in Durbarmarg. And, the buff momo became popular at Nanglo, as per Shah.
Innovations every time
Then, Kaksapati opened the River Side Spring Resort in Kurintar, Chitwan, before the Manakamana cable car started. At that time, many people doubted him and questioned, 'Who would go to live in the remote part of the riverbank?'
"But, Shyam Dai liked to try new ideas. And, his resort business skyrocketed after the establishment of Manakamana cable car", says Shah.
Meanwhile, Nanglo Bazaar opened in Putalisadak in the early 1940s. That was the first supermarket in Nepal. Although his supermarket could not do well, he gave a message this could be a potential business idea.
And, in the mid-1990s, he was the first to introduce and operate a taxi service called 'Yellow Cab'.
He was the president of Hotel Association Nepal (HAN) from 2012 to 2014. Prior to that, he was the founder of the Nepal Restaurant and Bar Association.
HAN mentioned the demise of Kakshapati had caused irreparable damage to the overall tourism sector.
Chetan Bhandari, the chairman of Bajeko Sekuwa, a successful restaurant chain in Nepal, wrote on social media, "Whom I always followed, whom I tried to learn by watching, I am shocked by the news of Kakshapati Dai's demise, we will remember his contribution in the Nepali restaurant sector. "