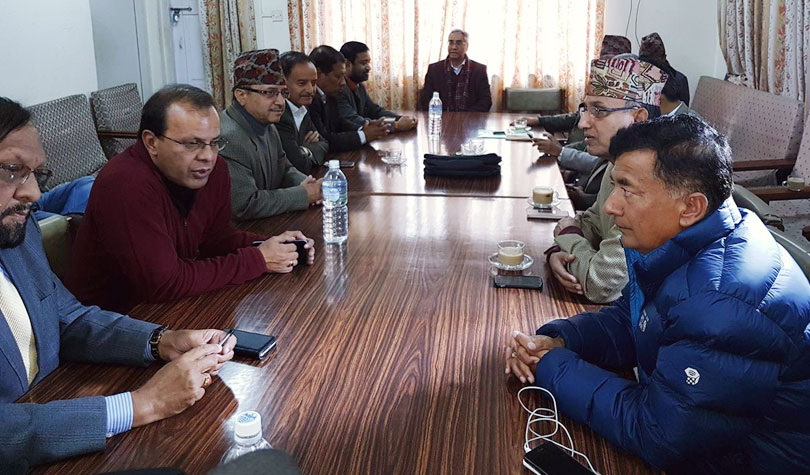 Kathmandu, June 6
Nepali Congress President Sher Bahadur Deuba, who is poised to become the Prime Minister this afternoon, is having a hard time in finalising the names of ministers from his own party.
He is considering the names of Gopal Man Shrestha and Krishna Prasad Sitaula for a deputy prime ministerial position that the party will get in the coalition government.
The party insiders say Deuba is thinking of taking Shrestha to the Cabinet so that no one will obstruct his plan to make Bimalendra Nidhi the Vice-Chairman in the party. Else, Shrestha, an equal confidant of Deuba, may make his claim over the second position in the party organisation and Deuba will find it very difficult to make a balance between Nidhi and him.
However, he is under the pressure to pick Sitaula as the DPM as he leads an emerging powerful faction in the party and is well-skilled and experienced in inter-party negotiations.
Deuba has assured the leaders that he will consider all the names after being elected to the post.
Meanwhile, Deuba has already finalised the names of Mahesh Acharya and Gyanendra Bahadur Karki for the Ministry of Finance and the Ministry of Physical Infrastructure and Transport respectively.
Though Acharya belongs to Deuba's rival faction led by Ram Chandra Paudel, he has become's Deuba's pick as no any leader is competent enough, with an economist mind, to lead the ministry from his own camp. Karki, however, is loyal to Deuba.