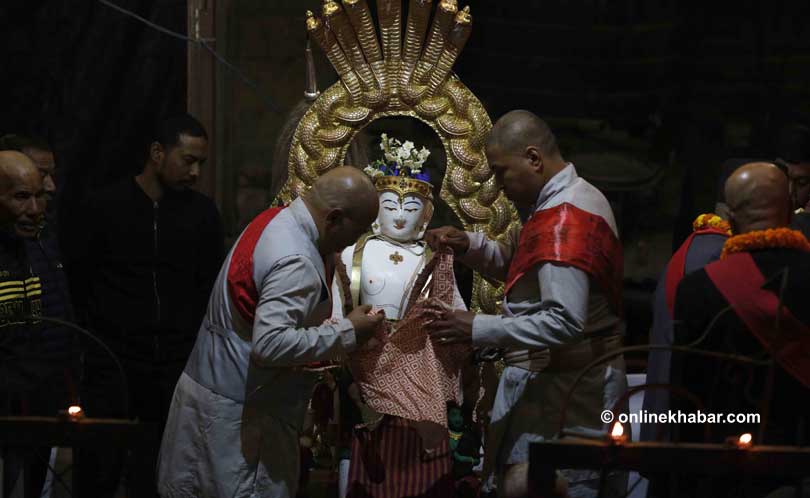 Kathmandu, December 27
Kathmandu's Seto Machhindranath, worshipped by both Hindus and Buddhists of the city as the God of Rain and Good Harvest, has taken the annual winter bath as per traditions on Tuesday night.
The God is taken out of his shrine to a dabali in Keltole of Kathmandu on the eighth night of waxing moon in the ninth month of annual lunar calendar (Pousha Shukla Ashtami) and given a bath with holy water taken from Nirmal Tirtha in Shobha Bhagawati.
Priests worships 10 gods, who are believed to protect eight directions and the earth and the sky, before unclothing the God and bathing him. The Living Goddess, Kumari, is also taken to Keltole from Basantapur to witness the rituals.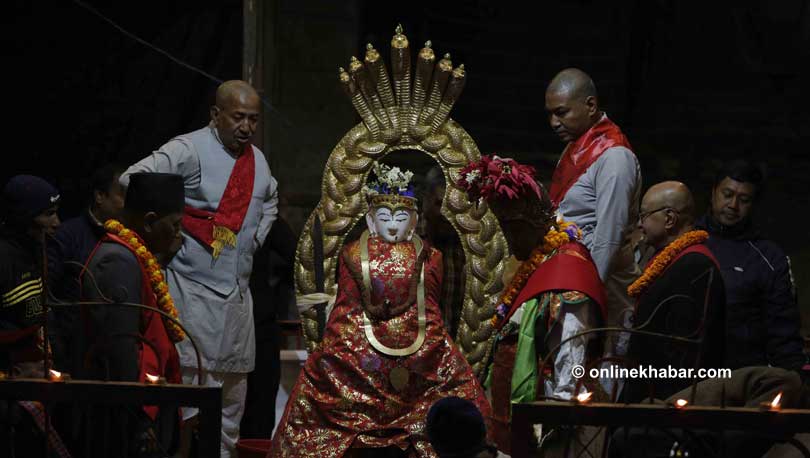 Then, the God is taken to the sunbath the next day, which is Wednesday for this year.
Following the sunbath, artisans put new colours on the earthen idol. On the day of full moon (Pousha Shukla Purnima), the God is given new clothes and ornaments and is taken back to his shrine.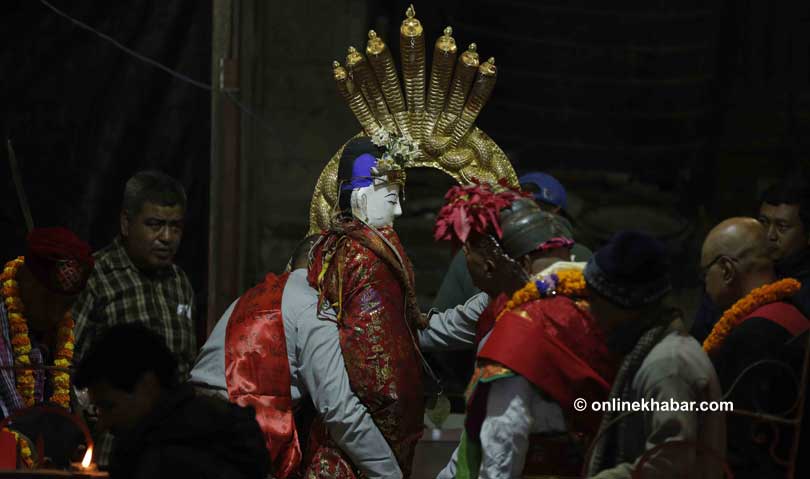 In the one-week period, when the idol is outside the shrine, priests worship a revered water pot (kalash) as the God himself at the temple.