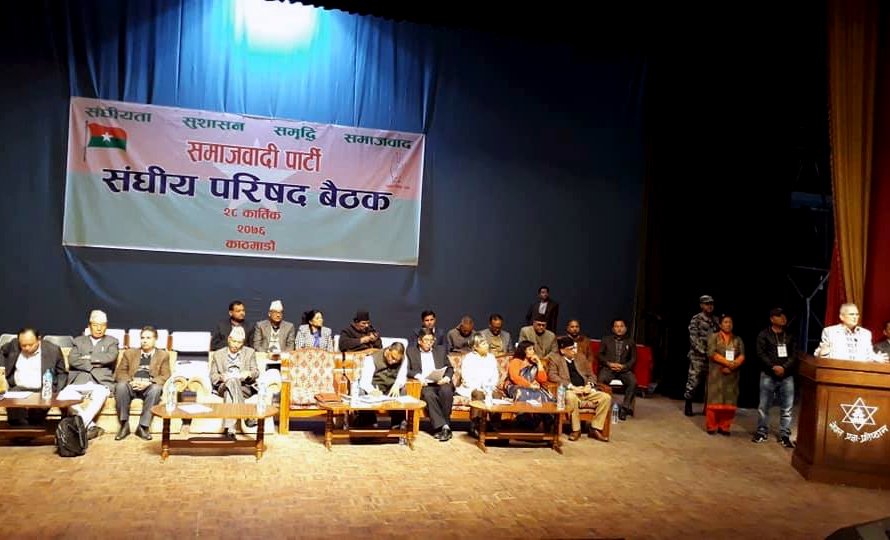 Kathmandu, November 14
The Samajwadi Party Nepal led by Baburam Bhattarai and Upendra Yadav has decided not to leave the government anytime soon.
A meeting of the party's federal council held in Kathmandu on Thursday made the decision. The council chairman Bhattarai, who had been publicly advocating for leaving the government, himself tabled a middle-path proposal during the meeting today.
However, many leaders say that the party cannot be a part of the government for a long time.
The debate on whether to leave the government began when the two parties led by Bhattarai and Yadav merged in May. The Bhattarai side wants to leave the government, but Yadav, a sitting deputy prime minister, is not ready. The leaders were divided on the issue until the office bearers' meeting yesterday.
However, Bhattarai today proposed that the party take initiatives for the constitution amendment, and discuss leaving the government if that fails only.