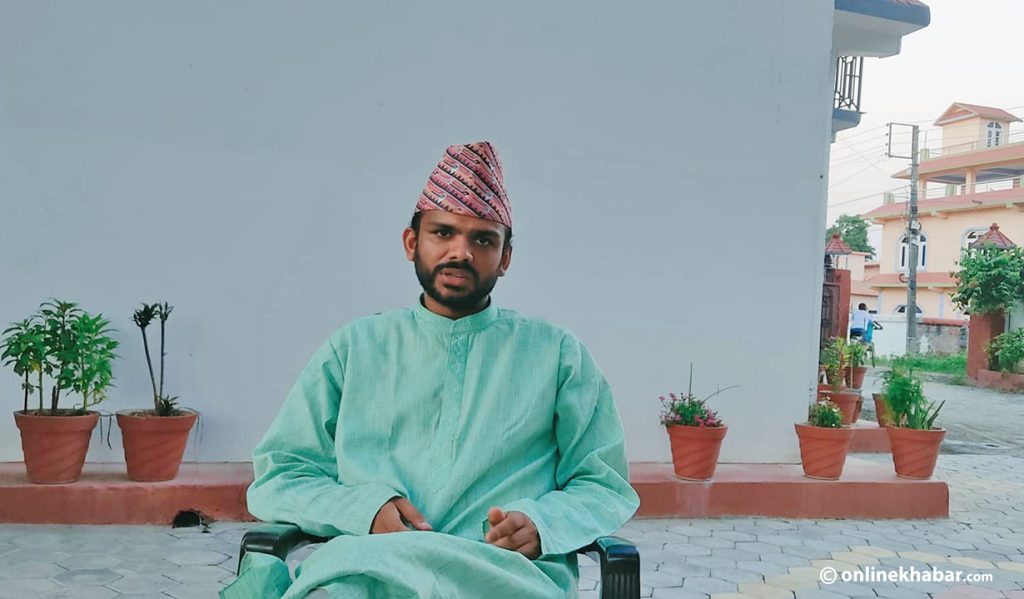 Kathmandu, November 23
Independent candidate Sagar Dhakal who challenged Prime Minister Sher Bahadur Deuba's candidate in Dadeldhura for the House of Representatives seat says he will fight the election after five years in the same constituency.
As of results made public on Wednesday morning, Deuba has been reelected to the House, for the seventh time since the reestablishment of multiparty democracy in Nepal in 1990, whereas Dhakal, an engineer by training and profession from the Gulmi district, has received 13,042 votes. Yet, social media users have been impressed by Dhakal's strength as no one has seriously challenged Deuba in his district ever.
In this context, Dhakal spoke to Onlinekhabar over the telephone this morning to say he will give it a try in the next election also.
"I'm not thinking of a single election; I'm looking forward to 10. It means I have planned to be in politics for the next 50 years," he says, "If you look at my agenda, you can sense that."
The Oxford graduate, however, says he will leave politics if he loses the second election also. "In that case, I will continue engineering consulting. I don't have any shortage of work. It may sound an exaggeration, but I have already worked with leaders of different countries at Oxford."
Dhakal also accuses Prime Minister Deuba of misusing the state resources and rigging the elections to make sure he gets reelected.
"Election officers were helpless in front of them," says Sagar Dhakal.