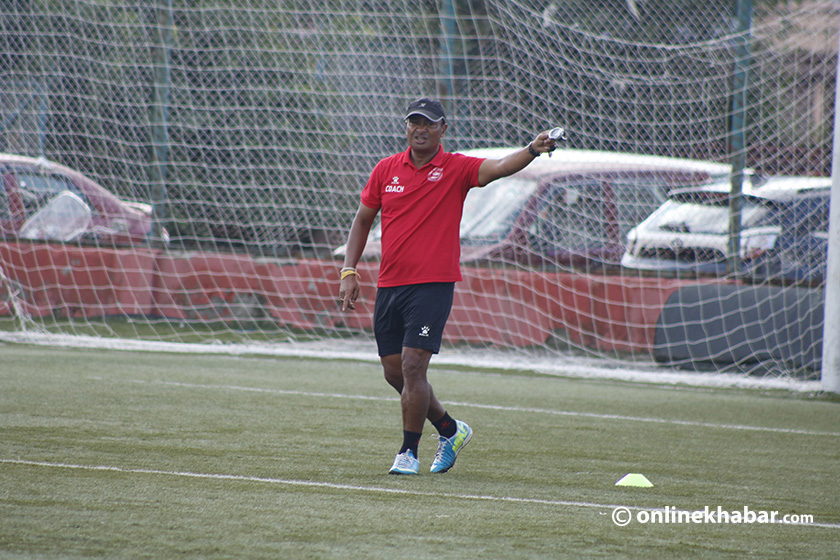 Bal Gopal Maharjan, the interim coach of Nepal's national football team paces back and forth as his team trains for the upcoming SAFF Championship. Maharjan marshalls the members of the squad, whom he fondly calls as 'my own boys', from inside the field.
He shouts at the midfielder to take the ball forward and cautions the defenders to hold their line.
Maharjan has been involved with the development of the national team since 2012 when ANFA asked him to take charge of Nepal's youth level. "When ANFA called me to look after the under-14s, in 2012 I took the chance as I got to develop a new batch of talent," says Maharjan. Little did he know that he would be counting on the same batch of players to make Nepal proud in the SAFF Championship, set to kick off in Bangladesh on Tuesday.
The U-14s were selected through a rigorous process by ANFA officials who visited 45 districts and selected players such as Bimal Garti Magar, Anjan Bista, Anata Tamang and Hemanta Thapa Magar–names that have become symbols of youthful talent in the national squad. "It was important for Nepali football to have done that because it gave the national team four good players," he shares.
Maharjan mentions that the development of a footballer should start from an early age. Initially, these players who played football for fun needed to be educated which is always a tough task. "A good football team isn't made overnight, it takes time and effort of everyone involved and that is exactly what I think we did with the U-14 team."
ANFA and Maharjan started to groom these players for the future age groups. "We had a plan then to play these players at U-16, U-20 and if they were good even the national team."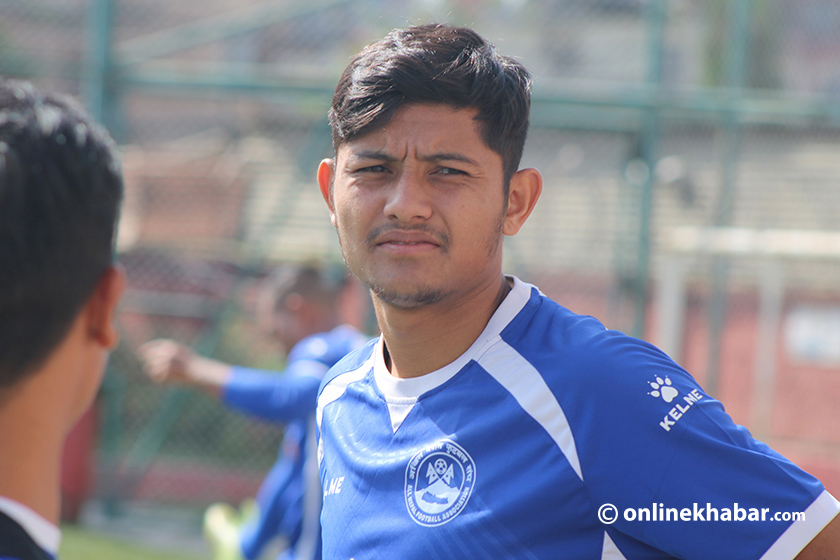 The U-14 players got a chance to go to Japan and this gave them added exposure and a chance to learn from one of Asia's best football teams. Maharjan then took the U-16 team to Korea. "We had a good time in Korea. We learned a lot from our experience there. Our team which consisted of Shiva Subedi, Akash Thapa and Anil Gurung was quite special. Don't think I've seen a youth team as good as that in Nepal."
After taking the team to South Korea and Belgium, he took over the U-19 team. The results were immediately visible, his side won the 2015 U-19 SAFF Championship, that too by defeating India. "These were the same players that had come through from the U-14s. The exposure they received by playing away from home was vital to our success."
Winning the U-19 SAFF Championship gave him the opportunity to manage the national team as well. "I was ecstatic when I got the chance to manage the national team. But what was even special was winning the Bangabandhu Cup in 2016 with some of my boys who I had coached since 2012."
Following a hiatus of two years, Maharjan was back as an assistant to Koji Goyotoku and soon landed on the hot seat after Goyotoku was barred from entering the country by the Department of Immigration after he was found to have been in the country without a valid visa.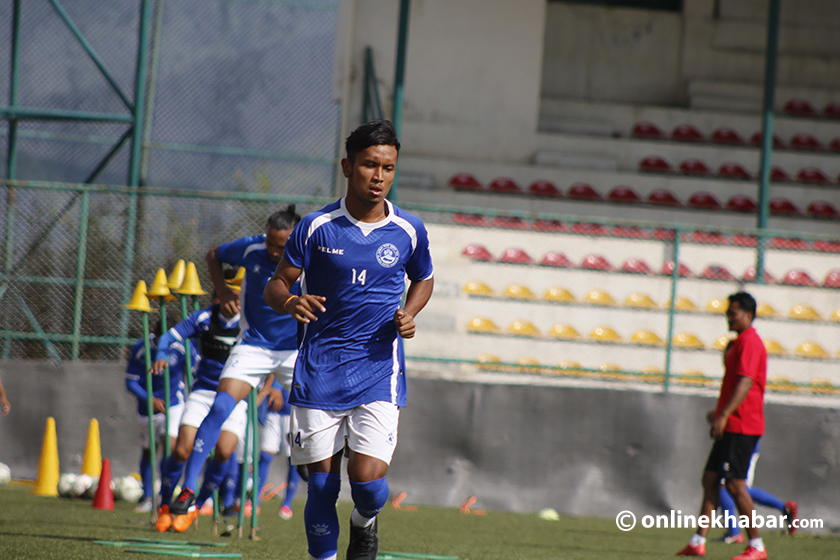 After a poor performance at the 2018 Asian Games, Maharjan has his eyes set on the 2018 SAFF Championships. In his team are six of his boys from 2012 who are looking to shine on the big stage. "The boys have matured a lot and as they have won something in the earlier age groups they believe that it's their time to shine," he adds.
Every manager and coach has their own way of doing things. An experienced Maharjhan is no exception. His young boys look up to him along with other senior players who seem to have opened up to his philosophy.
But competing against nations like India and Bangladesh who have a strong league as compared to Nepal is going to be tough. That said, it hasn't deterred Maharjan, who is hopeful the team will win the SAFF championship.