Kathmandu, February 27
Finally, after years of hullaballoo, it seems the parliament in Nepal is going to endorse the controversial MCC deal on Sunday.
The ruling alliance that commands a majority in the House of Representatives has decided to pass the deal. It, however, has decided to add an interpretative declaration to address various concerns raised in Nepal about the impact of the deal.
The alliance hopes that the main opposition, CPN-UML, will also vote for the deal.
Nepali Congress senior leader Ram Chandra Paudel says a meeting held at the prime minister's residence this morning made the decision.
Here is the draft of the interpretative declaration.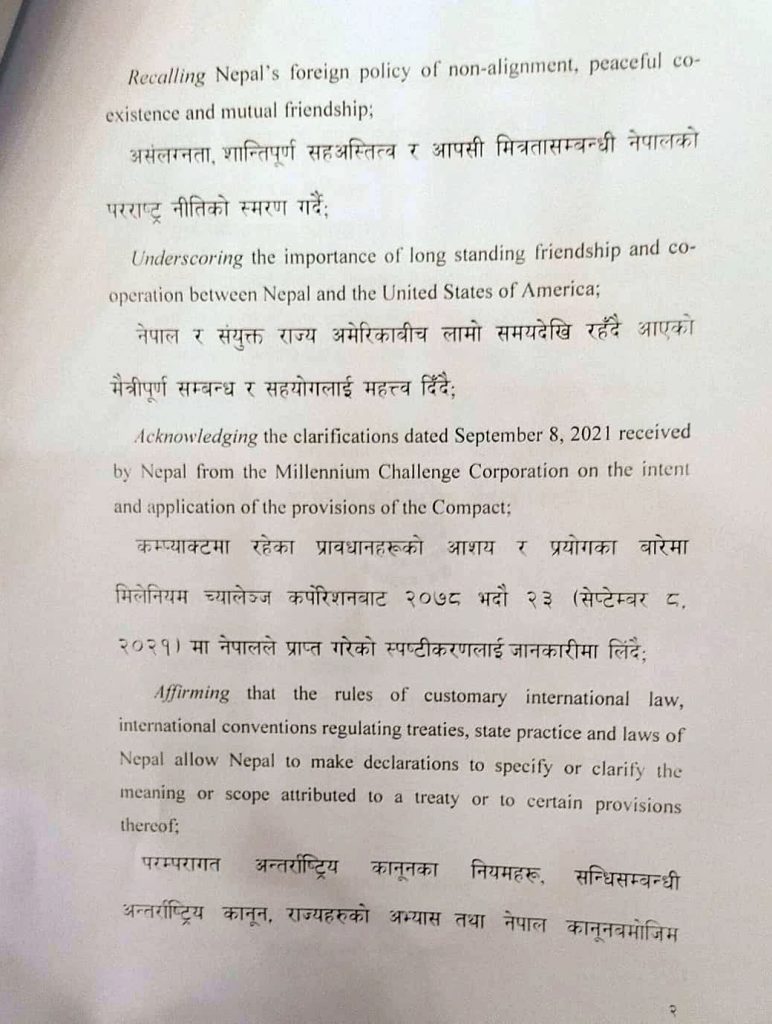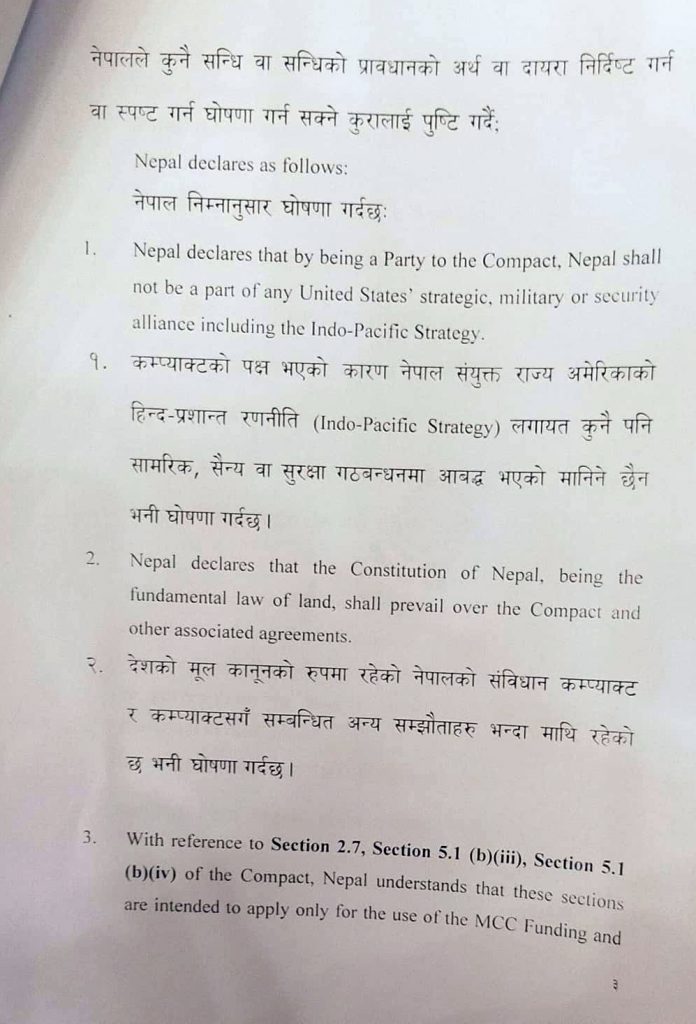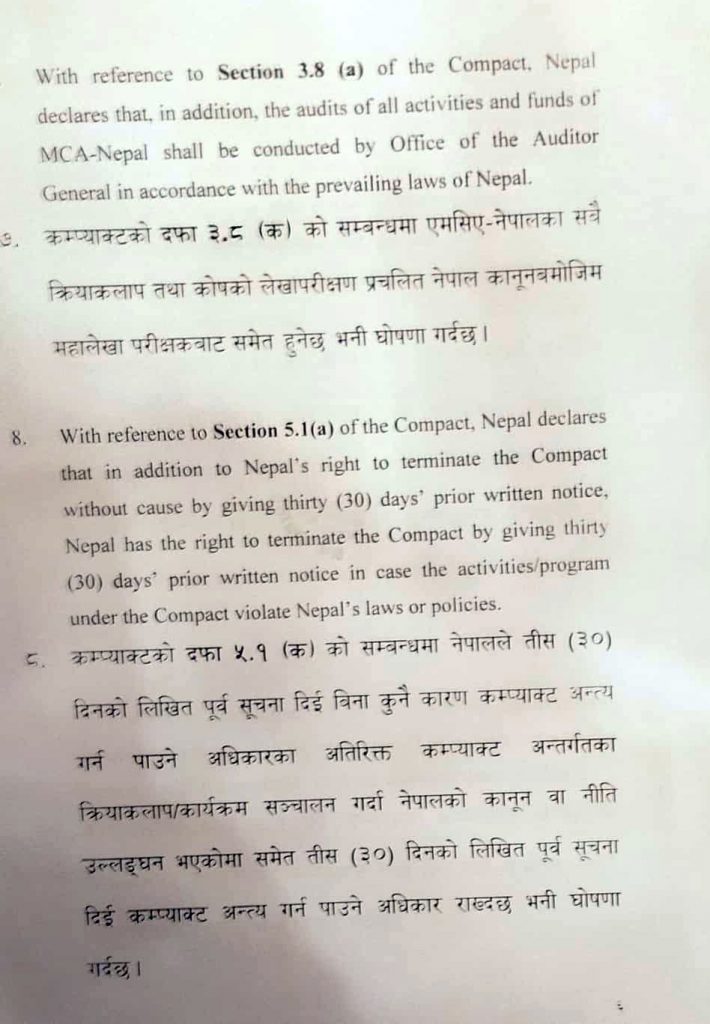 The government has tabled the deal in the parliament last week as Washington's deadline is coming closer.
Earlier last week, two key members of the ruling alliance–CPN-Maoist Centre and CPN-Unified Socialist–that had been opposing the 2017 MCC deal signed with the United States government for the USD 500 million grant had decided to let the deal get passed through the parliament.
The parties had decided to go for the compromise as Prime Minister Sher Bahadur Deuba prepared to form a new coalition with the main opposition CPN-UML to retain his premiership and endorse the deal.
Nepali politicians and society are virtually divided about the MCC deal as many people argue the deal has some provisions against the national sovereignty and national interests whereas many others think it is a great help for the country's development. Read more about the long-standing dispute about the MCC deal.