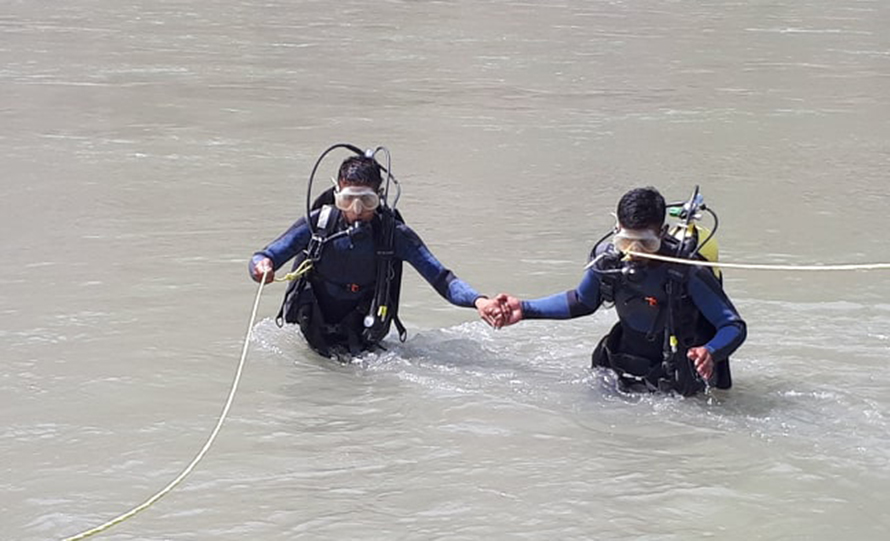 Surkhet, May 29
A high-level committee formed to probe inyotinto incident that occurred at Soti of Chaurjahari in Rukum West has started its work from Friday.
Earlier, media reports had said that a 21-year-old 'Dalit' man from the Jajarkot district, Nawaraj BK, had gone to Rukum West to marry his girlfriend, who belonged to a higher caste, on Saturday. However, the neighbours of the girl, in their bid to obstruct the wedding, launched an attack on BK's group. In their bid to save themselves, BK and his friends dived into the Bheri. Bodies of five including BK have been recovered while one is missing.
The committee formed by the Home Ministry reached Jajarkot and met the kin of the victims, informed Jajarkot's Chief District Officer Janak Raj Panta.
He also said the committee has looked into the postmortem report of one of the victims, Sanju BK of Bheri municipality-4. Members of Dalit Rights Activists Union and organisations also submitted a six-point memorandum to Joint Secretary Jitendra Basnet.
After increasing pressure to probe into the matter, both in the parliament and the streets, the ministry had formed a five-member committee to make the facts public on the issue.
Bodies of Nawaraj BK, Sanju BK, and Ganesh Budha of Bheri municipality-4, Lokendra Sunar of Bheri municipality-11, and Tikaram Sunar of Chaur Jahari have been recovered. However, Govinda Shahi of Bheri municipality-11 is still missing.