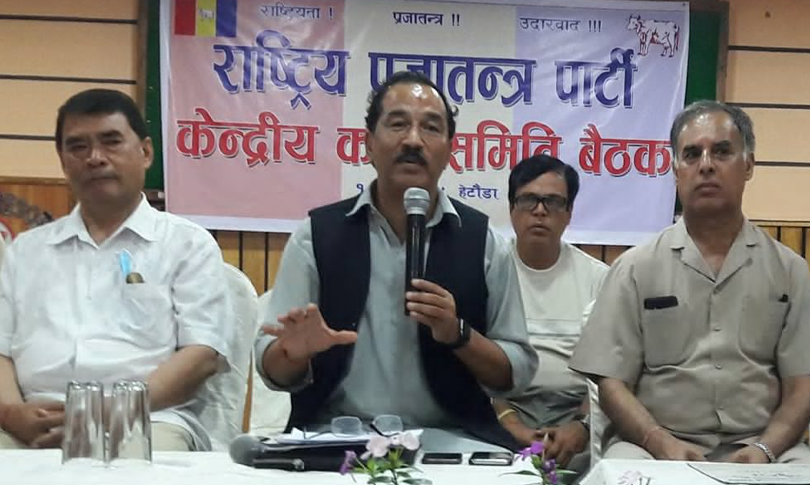 Kathmandu, October 23
The Rastriya Prajatantra Party (RPP) has finalised constituencies for some of its top leaders contesting the second phase of the House of Representatives elections on December 7.
The RPP candidates would be vying in the election on behalf the democratic alliance led by Nepali Congress.
According to the party, party Chairman Kamal Thapa will be contesting from Makawanpur-2, Vice-Chairman Rajib Parajuli from Parsa-2, General Secretary Rajendra Lingden from Jhapa-3, Kunti Kumari Shahi from Dailekh-1 and Bikram Thapa from Kathmandu-7.
Party spokesperson Bhuwan Pathak said that the democratic alliance agreed to give seven election constituencies to the RPP and selection of the candidates in the remaining two constituencies still remained to be decided upon.
The RPP is also organising election assemblies in all the seven provinces, party spokesman Pathak said.
RSS