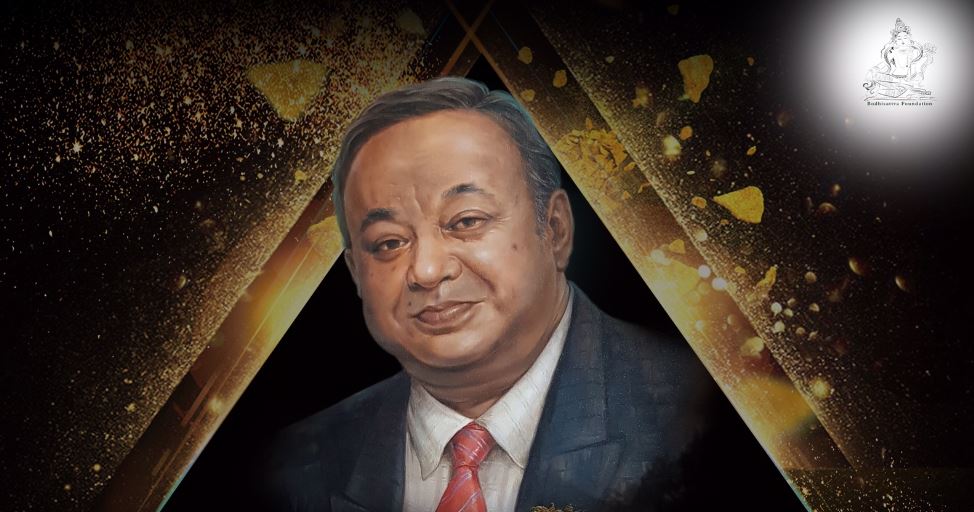 Traditional artist Raj Prakash Man Tuladhar first met Purna Man Shakya in 2006, but he vividly remembers that day even today.
"I first met him as an art collector, but instantly, I realised he was more than that," Tuladhar says, "He was an art lover in its truest sense because he thought Nepali art and artists could not be separated from the country's identity."
Tuladhar feels Shakya's contribution to ensuring the preservation of traditional Nepali art, in particular Newa art, is incomparable.
Newa art is well known worldwide as many international museums and galleries are adorned with this. While you look around the Kathmandu valley's core cities, these traditional Newa architectures and structures give you the feel of walking inside the museum. You cannot walk by without appreciating the majestic beauty of Newa art.
It has been possible thanks to traditional artists who have transformed their skills into those who are willing to learn and we are still able to experience the aesthetic beauty of age-old art. But, these artists say Purna Man Shakya's contribution to the art scene in Kathmandu is not less than theirs.
The man he was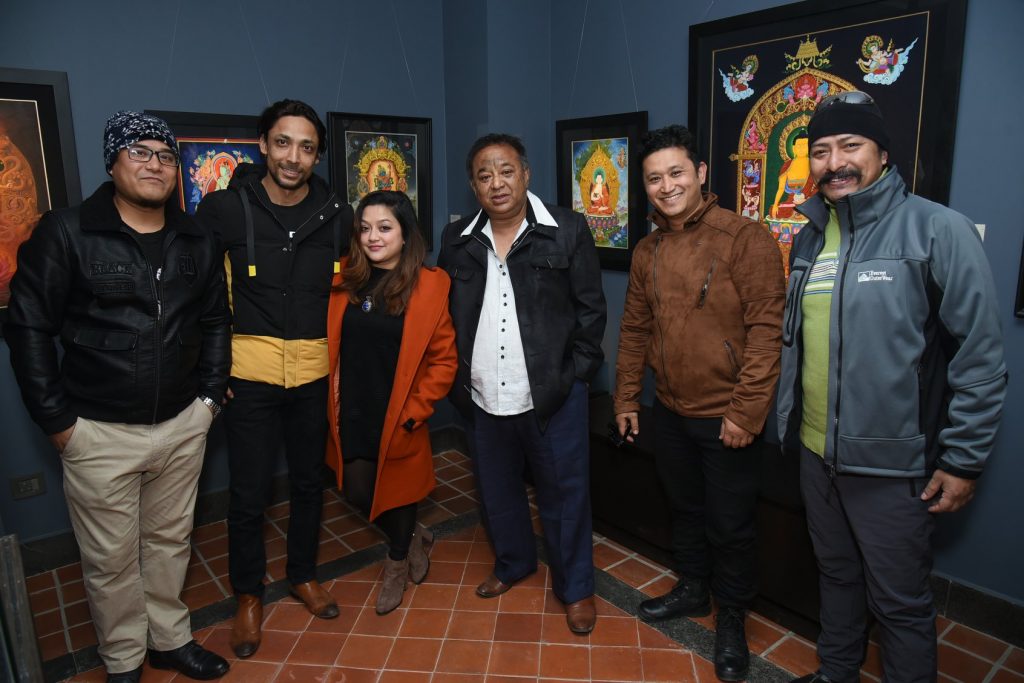 The founder of Bodhisattva Gallery, the late Purna Man Shakya worked closely with the artists throughout his life to bring a renaissance in Newa art.
Shakya (1962-2020) grew up surrounded by art and artists from his family and community. His grandparents were artisans who made crystal images and his father worked with antiquities, informs his wife Anjana Shakya. This environment helped him to cultivate love and appreciation for traditional Newa art.
Moreover, he got the opportunity to work closely with talented artists, which inspired him to be who he was.
From a young age, Purna Man Shakya had an understanding of how unique and precious his culture, tradition and heritage were. Hence, he knew there was a need to encourage artists to strive for excellence and creativity. With the same vision of preserving the heritage for future generations and for buyers, he established Bodhisattva Gallery in the 1980s.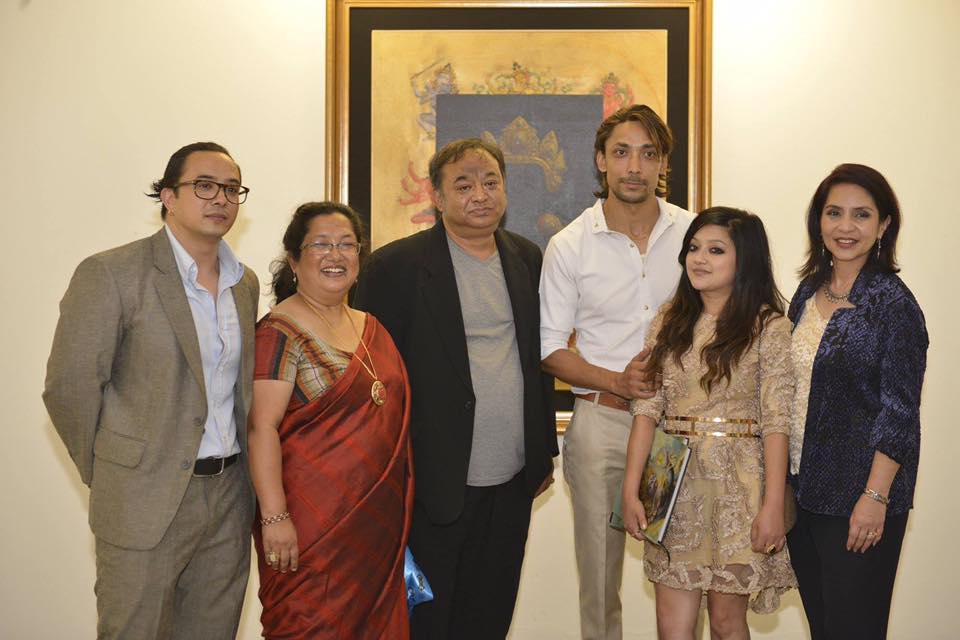 Anjana Shakya, Purna Man's wife who currently leads the gallery as its co-founder, says especially in the 70s and 80s, the theft of antique art was prevalent and he believed antique artefacts should be where they belonged, in the place of worship and/or origin. So, he took up this challenge when he was merely 24 years old, in 1986.
Purna Man Shakya not only commissioned new artworks but bought back previously sold art pieces from various countries and collectors. He worked very closely with every artist to create the best pieces possible.
"He wanted to inspire younger artists and showcase the vast range of Newa art and encourage future generations to continue and appreciate this heritage of ours," says Anjana.
The impact he made
Artist Tuladhar says it was because of Purna Man Shakya that many younger traditional artists were attracted to this field in the 80s. He organised several exhibitions for traditional artists, which were rare at those times.
In those exhibitions, he also initiated the publication of catalogues with proper identification of the artists and their artworks. Jewels of Newar Art, Royal Fables and Embodied Enlightenment are a few of the exhibitions that were organised through Bodhisattva Gallery.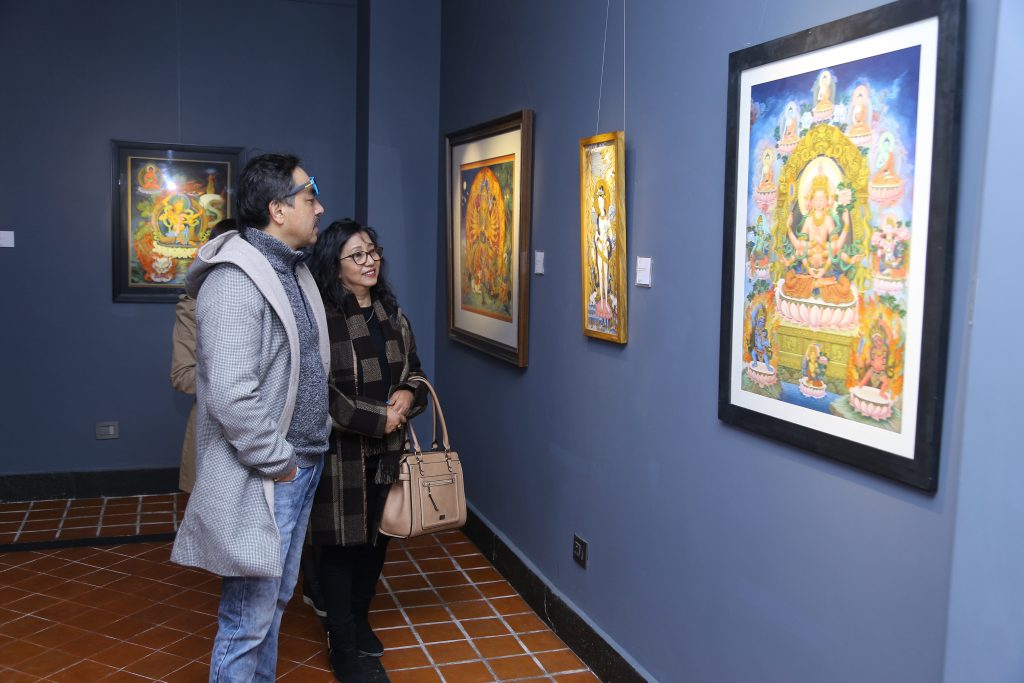 Embodied Enlightenment, a 2016 solo exhibition by Samundra Man Singh Shrestha, is one of the most successful art exhibitions happened in Nepal. More than 5000 people visited the exhibition, which was the first in the history of the Nepali art field, and stakeholders believe it also proves Purna Man Shakya's contribution to Nepali art.
"His contribution helped to flourish Newa traditional art qualitatively and quantitatively," says veteran traditional artist Lok Chitrakar, "He helped in the dignity of the artists and made contemporary artists sustain economically as well."
The legacy he left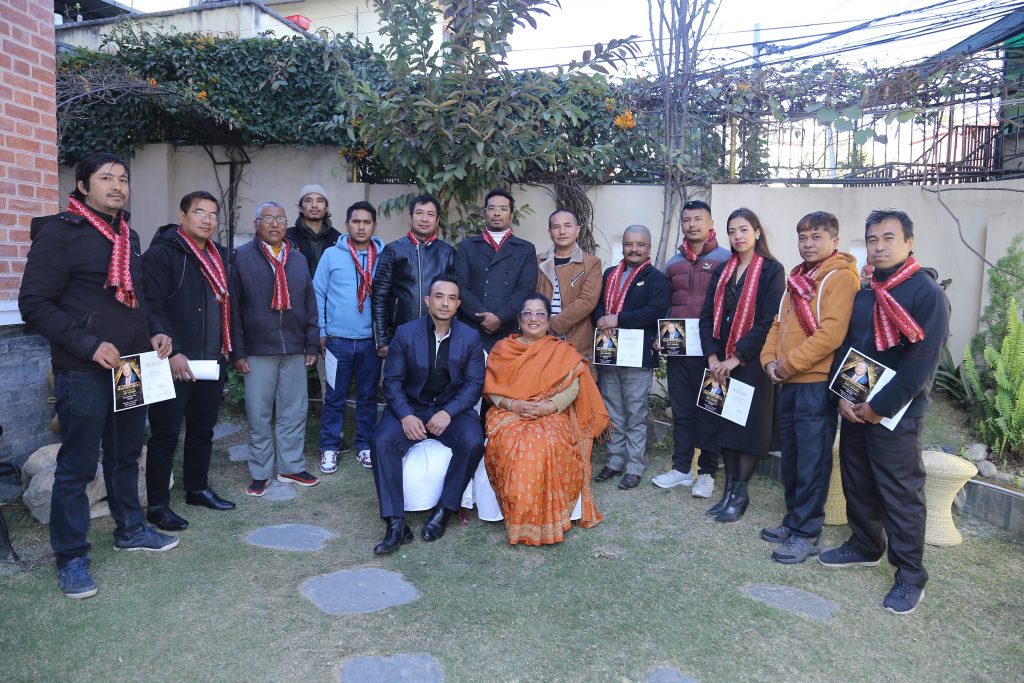 Bodhisattva Foundation announced Purna Man Shakya Memorial Art Competition over a year ago, during the second anniversary of his passing to continue his legacy and to promote Newa art.
Under the competition, the artists were given a year to complete their works, which were submitted on December 17, 2022, and were judged.
After the evaluation by senior artists, namely Lok Chitrakar, Udaya Charan Shrestha and Purna Hyoju (for paubha) and Sanu Raja Shakya, Prachanda Shakya and Phalsaman Shakya (for sculptures), four artists were awarded last Saturday (January 21).
Out of 17 paubha artists, Raj Prakash Man Tuladhar, Sujeet Maharjan and Ram Prakash Shrestha were awarded cash prizes of Rs 50,000, Rs 20,000 and Rs 10,000 respectively. Likewise, out of three sculptures submitted, artist Shyam Maharjan won the first prize of Rs 50,000.
All 20 artworks of participating artists are on exhibition at Bodhisattva Gallery, Patan. The exhibition will continue till January 31.