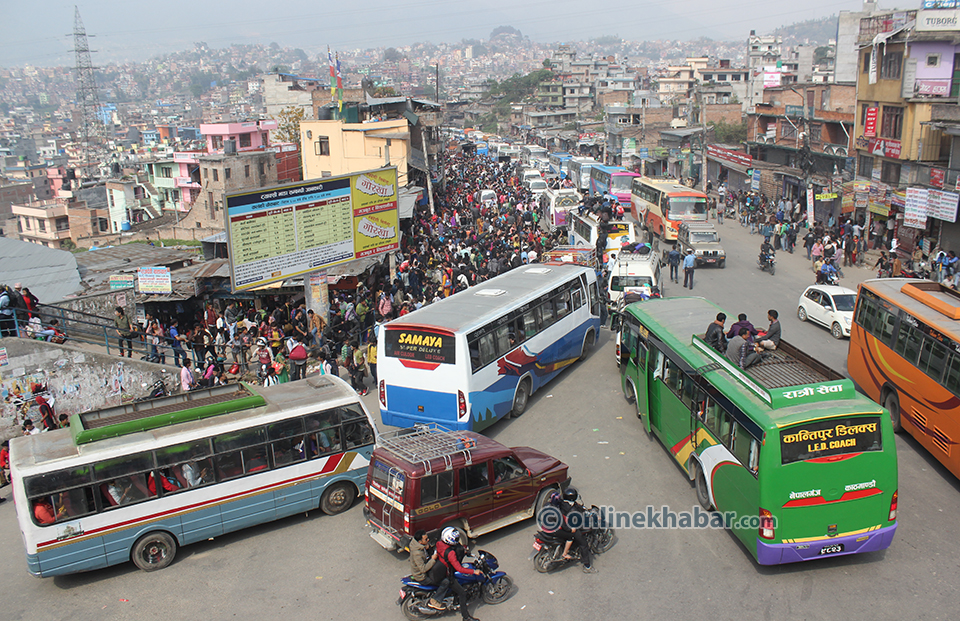 In the context of Nepal, public transportation remained the most basic means of mobilisation for the majority of the population. Road transportation plays a vital role in Nepal as it is rapidly increasing with the growing urbanisation.
As the National Action Plan for Electric Mobility reported, more than 90 per cent of the total domestic movement of goods and passengers in Nepal depends on public road transportation. However, various studies and my own personal experiences reflected that the existing quality and the system of road transportation have not been passenger-friendly. Yet, the latest scenario indicates that concerned authorities and stakeholders have not been aware of promoting the existing quality of road transportation.
As a result, public transport has become the most problematic and challenging means of transportation. On the other hand, such serious issues of transportation have not become the major agenda of politicians during and after the elections.
So, how can these issues be dealt with? Is not there any prospect?
Mismanagement in public transportation
I observed and experienced in both local and long-route journeys on public transport vehicles various problems related to mismanagement of the in-bus environment and disturbances in the journey from the outside, particularly created by the poor condition of the road.
I remember hearing loud music, crowded passengers even having no space for proper standing, ongoing debates with passengers while collecting fare, and often impolite language of bus staff just to name a few.
They reflect how the rights of passengers of having comfortable, luxurious, healthy, and secure journeys have been ignored and the regulatory mechanism of the government of Nepal has become less effective. As a result, it has become a profit-making mechanism rather than a service provider to the public.
It is obvious that there has not been a lack of rules for regulating the public transport sector. However, there has been a problem in the implementation of such rules. The most challenging aspect is that there have been syndicates and trade unions related to various political parties, which directly and indirectly are responsible to create such an unmanageable situation.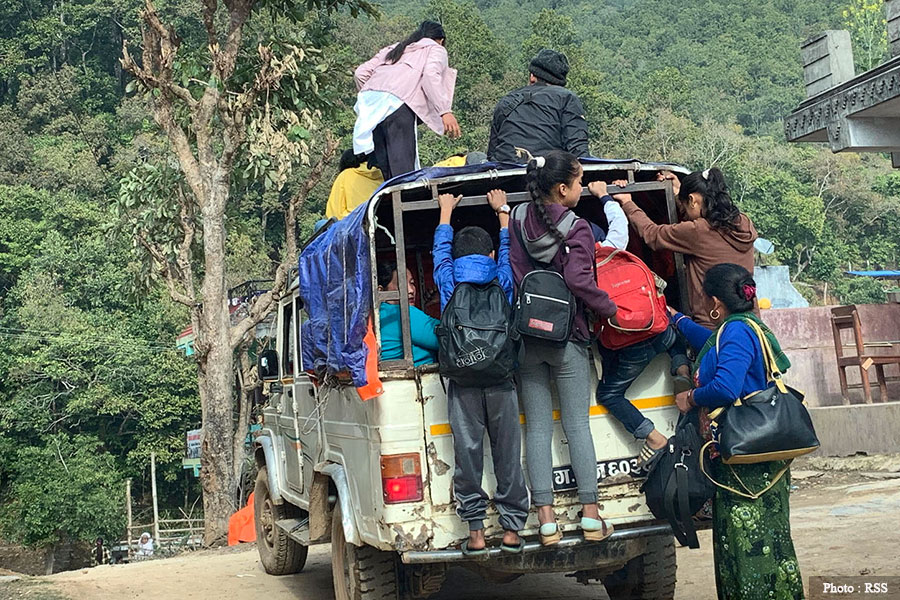 Exploitation of passengers
Moreover, a peer-reviewed research article claims that the syndicate/cartel system of Nepali public transport has become a great means for transporters to exploit passengers. This clearly suggests public transport in Nepal has not been secure and passenger-friendly.
In addition, the study by Prajapati et al.(2019), conducted in the Kathmandu valley, reported that limited infrastructure of transport and rapid growth of private vehicles spoiled the quality of the pick-hour journey and further brought tremendous challenges related to transport such as pollution, congestion, and accidents to name a few.
That has ultimately become an obstacle to establishing a passenger-friendly public transport system. This further indicates that new strategies and strong regulatory mechanisms need to be maintained to modify the sector to address the rights and maintain a passenger-friendly environment.
The solution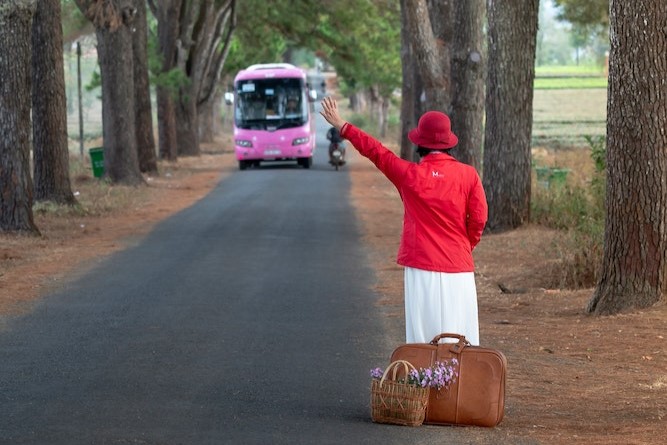 Keeping a passenger-friendly environment in public transportation not only encourages the passengers to use their time for creative activities but also contributes to their perception of the short duration of their journey time. For instance, a study by Watts and Urry (2008) says travel time can be minimised by filling various activities and enjoyments in the journey such as interaction with other passengers, utilising wireless networks, sight scenes etc, and it gets reflected in passengers' psychological experiences.
Overall, the passengers should get an opportunity to utilise their time involving themselves in certain useful activities without being disturbed on their journey.
Although many attempts were made and a number of luxurious buses were added, the overall condition of the public transport system in Nepal has remained almost the same. Many roads were made and are under construction. However, the focus on transforming and making a healthy passenger-friendly environment has been ignored.
The road transportation system can be more fruitful for both the passengers and the transportation service providers if the quality of roads can be improved, implementing a strict regulatory system, modernising public transportation, and adding the latest facilities such as an online payment system (for those who can).