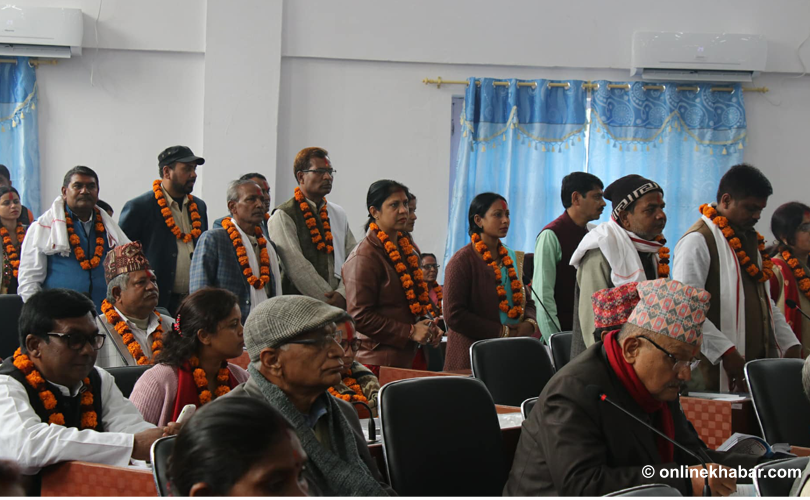 Janakpur, August 11
The Province 2 Assembly has passed a law which will enable it to impeach people holding public positions. The law was brought forward by amending the Provincial Assembly's working prodecure.
The amendment was unanimously passed in the Provincial Assembly on Saturday. With this, public post holders who have gone against the law and the constitution and those who have not shown the capability to hold the post of the office can be impeached.
One fourth members of the Provincial Assembly can file an impeachment motion giving valid reasons and poof as to why the person should be impeached. The motion will then be discussed at the assembly within seven days of it being filed. If the assembly has been prorogued, a meeting will be called in 15 days of the filing of the motion.
After the motion is filed, the speaker of the assembly will call a meeting where the proposer will present the impeachment proposal. The meeting will also give the person against whom the impeachment is filed to defend themselves. Until the case is being run, the person against whom the impeachment is filled cannot assume office.
The provincial assembly after an impeachment motion is filed will also make an Impeachment Committee which will assess if the allegations against the person are true or not. Nine members from the provincial assembly will be in the committee.
The committee will give the accused seven days to defend themselves. If the person doesn't give a valid explanation or doesn't offer one, the committee will submit its decision along with a report at the assembly within 30 days.