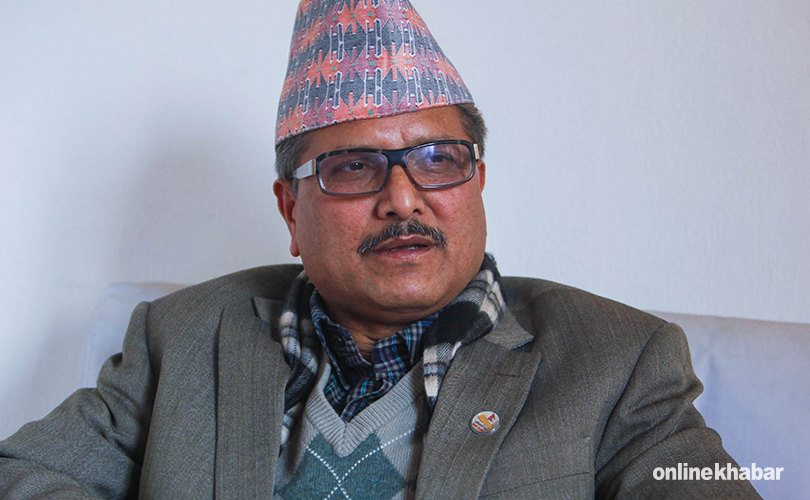 Bhaktapur,
June 28
Agri-scientists are leaving the country because of prolonged political instability, Minister for Agriculture,  Haribol Gajurel, said on Tuesday.
Gajurel, speaking at a programme in Bhaktapur, stressed the need to stop the outflow of agri-scientists by ending political transition.
He said: The government is working to retain young people in the country's farm sector by creating a conducive environment. There's a pension scheme in the farm sector now, so the workforce does not have to go abroad for jobs.
Gajurel said a national government is a must, no matter who leads it. The minister claimed that National Reconstruction Authority has turned into 'a political recruitment centre'. He stressed the need to address Madhesh movement's demands and hold elections on schedule.