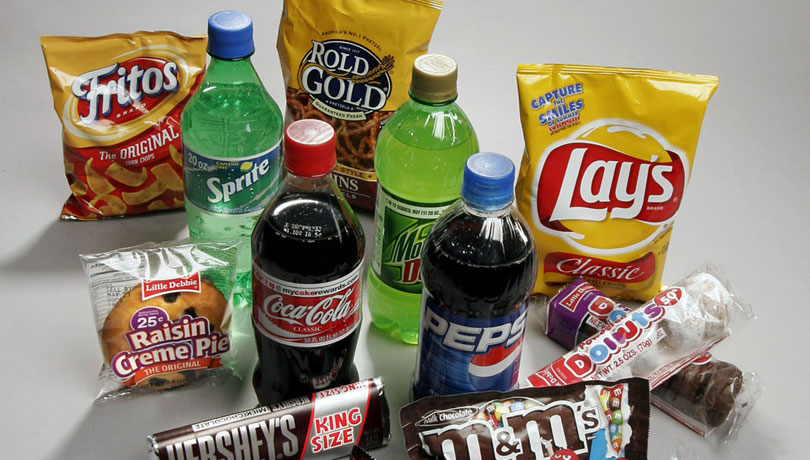 When Ruben Thapa used to go to his maternal uncle's house in Kharanga of Manahari rural municipality, Makawanpur, his maiju (maternal aunt) would offer him a glass of mohi (buttermilk) to welcome him.
This Dashain, when he reached his village again, after three years in Portugal, Thapa expected to be served yoghurt and mohi. But, his expectations fell flat when he found more processed beverages and other processed food such as Coke and chips than yoghurt and mohi in the village. Thapa had to make peace with the yoghurt and mohi found in the market.
"In the past when I went to my maternal uncle's house, they used to have three to four cattle for milk. Naturally, we got to have more milk, yoghurt, and mohi. But, now there are only mama and maiju (maternal uncle and aunt) in the house. Their sons and daughters all live in the market area and they have stopped rearing cows and buffaloes."
Not just in his maternal home, Thapa says the milk dishes are now available only in a dairy collection centre across the Kharanga village.
Meanwhile, the elders of the village are complaining that not only the drinks but the snacks consumed are also changing in the village of late as there is more processed food than local one.
According to 68-year-old Ramsharan Hatuwal of Bhimphedi rural municipality-9, "In the village, all kinds of bread, ​​corn, soya beans, yoghurt and mohi were popularly consumed as snacks, but now noodles, chowmein and readymade processed food items are more popular."
The changing market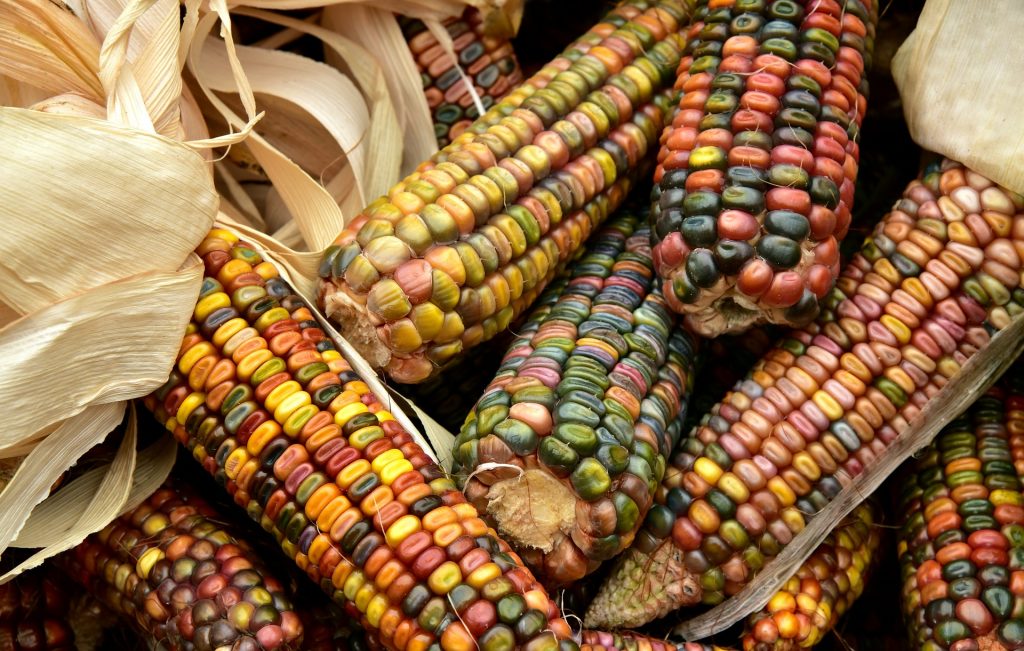 Local traders say that nowadays several cartons of cold drinks and noodles are sold during the festivals.
Sudarshan Sharma, who has been running a grocery store along the Tribhuvan Highway for two decades, says, "In yesteryear, chiura (beaten rice) used to be the most sold item so that the store would be empty during Dashain and Asar [15]. Now, everyone's go-to thing is carbonated cold drinks and noodles and other items of processed food. During Dashain, I sold up to two cartons just to one family."
According to Sunil Lama of Thakre rural municipality in Dhading, who runs a shop along the Tribhuvan Highway, he sold beer the most this Dashain. "Nowadays, people order rice in bulk from the dealers while chiura is bought up to 10 kg at max. But, with the trend changing among people, they rush to serve beer to their guests. Noodles also follow the same trend," Lama says.
This trend is the same in all the villages now. Cold drinks and junk food are among the most sold items even in small village markets. Raithane (local) food is now disappearing from villages to cities even during the time of harvest.
Pride that couldn't be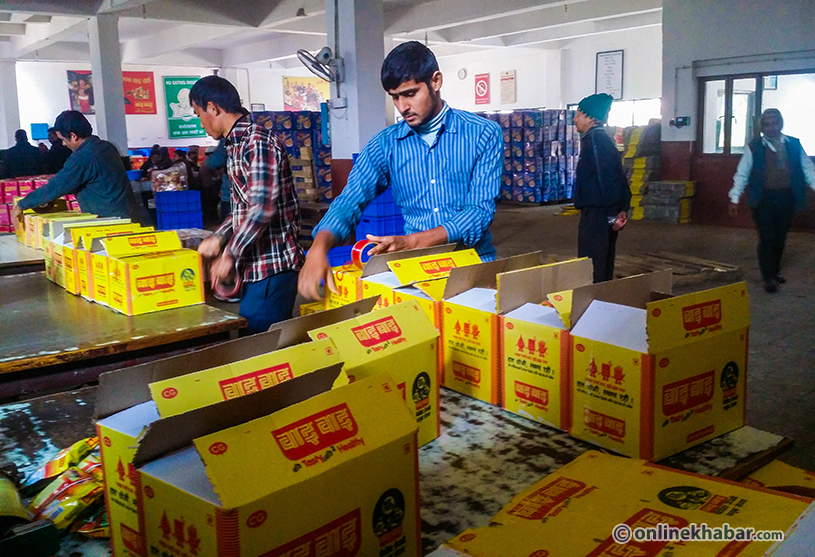 Tourism entrepreneur Rajan Simkhada says that the reason behind the penetration of processed food into villages is that Nepali people are not proud of their food. "We are not proud of our heritage and are more invested in imitating foreigners. In the village, we can see that beer is more popular than chhyang (local rice beer), carbonated beverages instead of yoghurt, and noodles, chowmein, or packet snacks are more popular instead of local snacks."
He further comments that on the one hand, junk food continues to affect one's health while on the other, the culture of local products including food is being destroyed.
Nutritionist KP Lamsal says the risks in the health sector are also increasing due to the recent increase in the use of highly processed food. "Nowadays, cold drinks are being used instead of our local drinks like mohi, yoghurt, etc. It is increasing the number of diabetic patients and is having a serious effect on people's digestive system."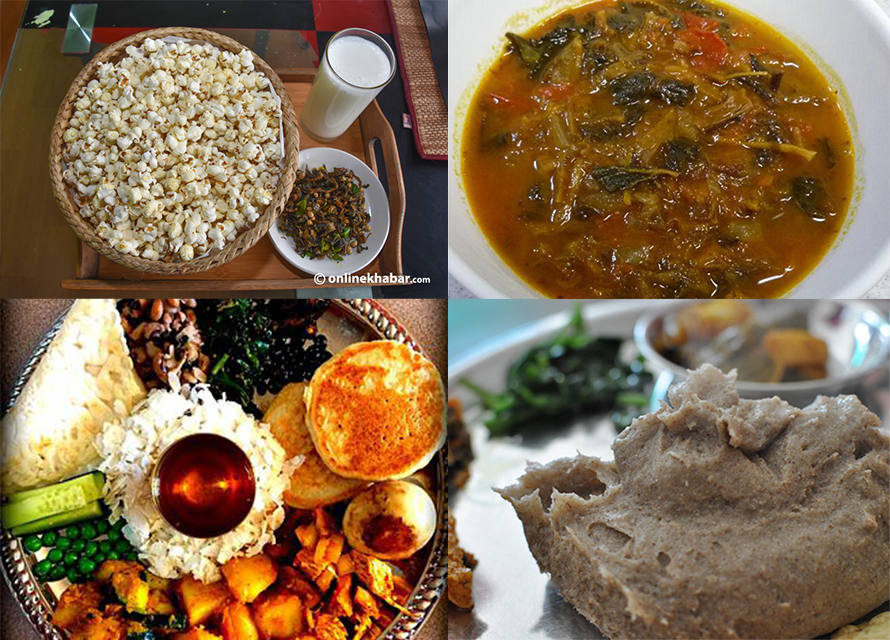 According to Lamsal, the influence of lucrative advertisements is gripping cities to villages alike and highly processed food is displacing its regular counterpart. But, he says, the lack of awareness about its impacts on one's health is evident in Nepali society.
According to Simkhada, to change this situation, emphasis should first be given to promoting food tourism.
Rather than devaluing the local food, one can improve the cuisine by looking at it from the point of view of traditions, he says, "Education and awareness are also needed. From the cities to the villages, foreign processed food is gaining space and importance because we cannot define the characteristics of our food or explain its importance."
He adds, "Not only to serve foreign or domestic tourists but millet dhindo (thick porridge) and phapar rotis (buckwheat flatbreads) should also be promoted to serve the regular house guests."
---
This story was translated from the original Nepali version and edited for clarity and length.