Santosh Shah of Nepal, who ended up as the first runner-up of MasterChef UK in December 2020, won the programme's rematch earlier this week. To win the feat, Shah prepared and served an 18-dish vegan feast including curried jackfruit, rice crackers, rice puri, smoked tomato and hemp seed chutneys, red yam, spiced potato and a lot more in the final. In a brief conversation with Onlinekhabar following the victory, Shah says he is hopeful that promoting Nepali food items across the world will earn him more awards in the future.
Perhaps that is why he is preparing for a new cookbook, Ayla, to offer the world in the next two months. Because the book will be in English with details of various food items from Nepal, he hopes the book will make more Nepali dishes known around the globe.
Before Shah's new work will hit the bookstands, Prashanta Khanal, who has been writing about Nepali food on a popular English newspaper and his own website thegundruk.com, is launching a similar book, Timmur, in January 2022.
While such recent initiatives make Nepali food lovers excited, they also highlight that Nepali cuisine so far remained underrepresented on the global culinary map. Nepali food experts and enthusiasts view that such initiatives should go further while making sure that the representation of Nepali food is inclusive enough to stand for all the varieties it has.
The representation question
This history of documenting Nepali food is already long, but now, in the globalised setting, it has to continue in a more tactful and inclusive way, according to observers.
Food enthusiast and veteran journalist Kedar Sharma says, "Because the history and background of the food culture of any ethnic group or caste are very long, the documentation should represent them."
He says the documentation and promotion of Nepali food should include different perspectives. "Some people look at food from a religious point of view, some from ayurvedic one. Therefore, plenty of opinions, perspectives and experiences should come out."
Khanal agrees and adds that as of now, Nepali food is only understood as some varieties of the Khas, Thakali and Newa cuisines including dal-bhat-tarkari, and momo. "But, Nepali cuisine is very rich and diverse. I don't see any proper and well-represented documentation of such rich Nepali cuisine."
"There are about 100 plus ethnicities in Nepal, and they have different food cultures. Many Nepalis are unaware of all this," says Khanal.
The food culture differs as per ethnicity, and region. Also, the prioritisation of some particular food and ingredients varies from culture to culture. For instance, the consumption of pork is forbidden in some cultures while in some other ethnic groups, a proper meal is not complete without pork.
Hence, as of now, Nepali cuisine is very much underrepresented and the efforts of one person, community or class will not be enough for the proper documentation of Nepali cuisine and food culture, Sharma says.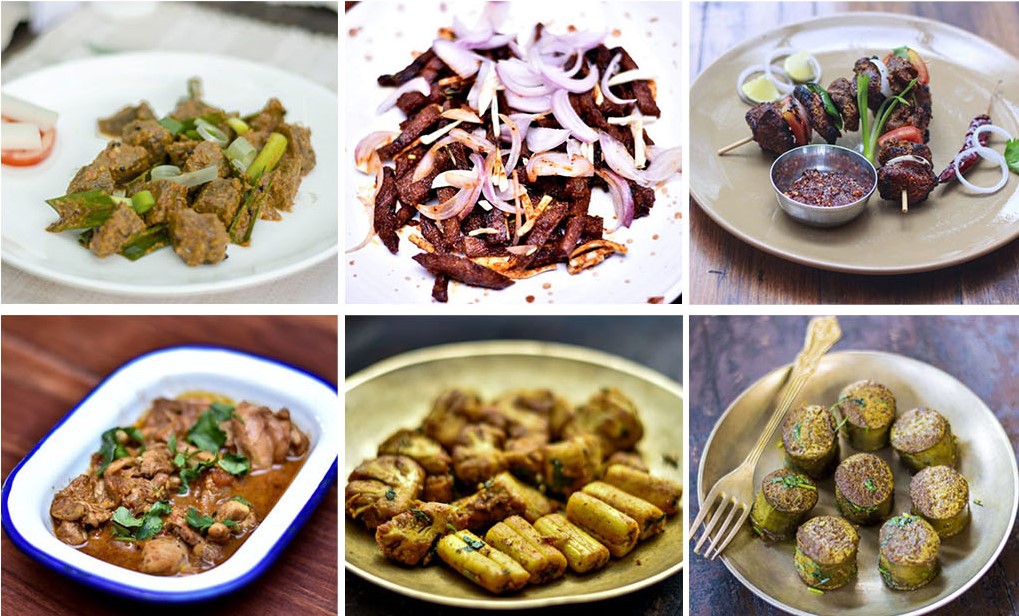 For Khanal, food is an integral element of any culture and also an identity. "What you eat shows your background, history, ethnicity, religion and caste," he says, "But, due to globalisation, our food is becoming more homogenous, which will be a threat to diversity."
Food expert Sharada Jnawali, who has written four cookbooks, agrees, "The geographic and seasonal variation of Nepal has granted diverse food items, herbs and spices contributing to unique Nepali cuisine, which is often ignored or yet to be explored."
Khanal agrees. He says researchers are interested to study customs, language and other many aspects of culture save food.
Mrishtina Maharjan, who runs a popular YouTube channel, Yummy Food World, to promote Nepali food, also agrees. "We have so many unique dishes which are only available in Nepal. Food can be one of the finest sources of income if we are really able to document and show people around the world what we can offer."
Learning from the past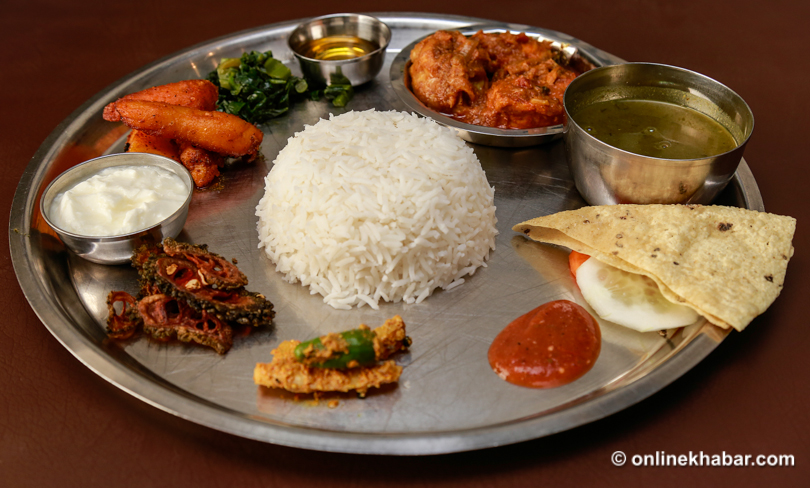 It has been a long time since cookbooks relating to Nepali cuisine are out. There have been many initiatives taken for the documentation of Nepali food at different levels. But, that became more subjective than inclusive, according to Sharma.
Two years ago, Sharma and his wife travelled across the country in a bid to explore different food cultures, which helped them understand the rich food diversity Nepal offers. The couple published an article later summarising their trip.
"We tried to document food in a different way: geographically, provincially and culturally. We tried to incorporate the history and cultural background of the food," Sharma says, "Our journey is still ongoing."
Khanal also thinks cookbooks about Nepali food published so far do not represent the diversity of Nepali cuisine. "Also, many such books or other mediums of documentation have been mostly about the recipes only. Its place of origin, travel history, heritage history, and cultural values are also equally important to document."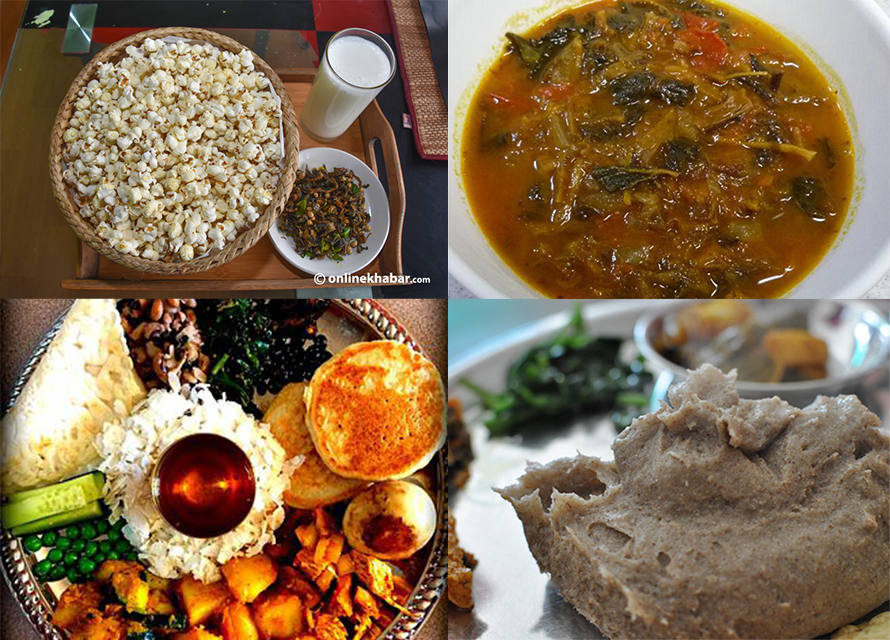 "Even my upcoming cookbook includes only some representative dishes of some communities of Nepal, which covers roughly 10 per cent of the nation. When I started my food blog, I could hardly get the recipe of other Nepali food items apart from the Nepali mainstream food," he adds.
Overall, food has just been something to eat, but not something to discuss in Nepal. It has not become a priority even in the media and is limited to recipes only, according to Khanal.
Maharjan agrees, "I don't think that there has been any official attempt to show our food to foreigners except chef Santosh Shah; he tried his best and he is still trying."
Heading towards the future
Now, learning from the shortcomings of the past, every Nepali needs to understand what is Nepali cuisine and promote them, says Sharma.
The first thing to do for this is that all the Nepalis should think Nepali food is not only just what s/he has been eating. Second, the political and cultural of the country should be sensitive enough to prioritise minority groups' food too. "For example, phulaura-eating Nepalis should at least recognise that it is also known as batuk in some other parts of the country," he says.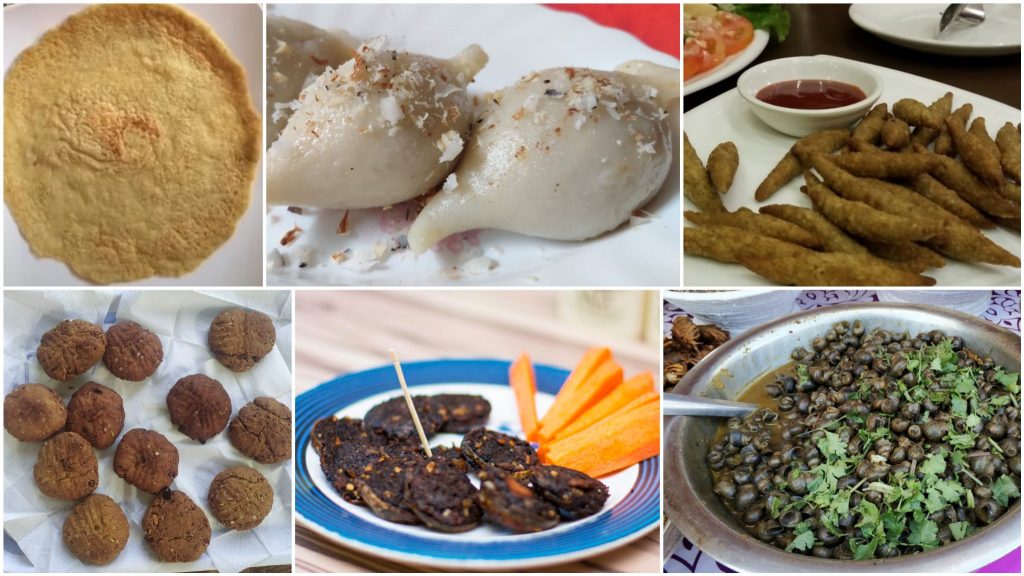 Jnawali adds the government should come forward for this and conduct research in an organised way and coordinate with global restaurants to incorporate Nepali cuisine. Maharjan says government authorities such as Nepal Tourism Board should take a lead.
"Even a person belonging to the same community should come front and write about it. My book could be a reference for culinary students. They are the ambassadors for promoting Nepali food and food culture," says Khanal.
The students can work on recipes whereas historians can research the history of Nepali food, ingredients and food culture. Likewise, the government also needs to play their role in carrying out such research and documentation and providing funds, as per Khanal.