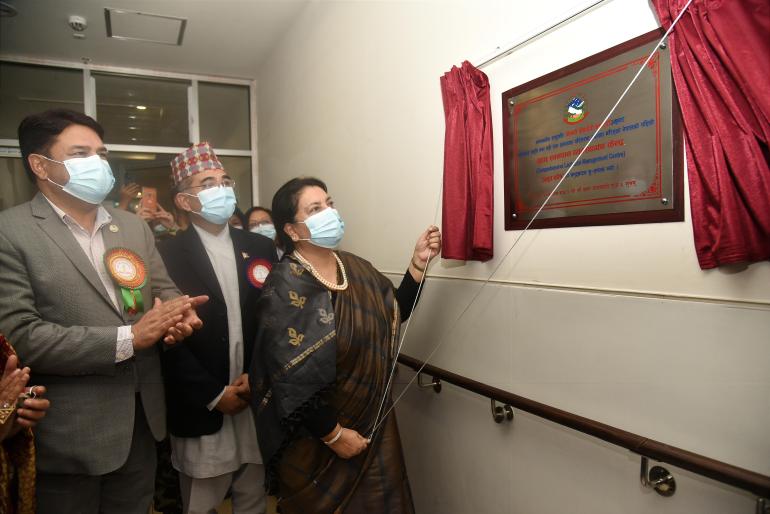 Kathmandu, August 19
Prasuti Griha, officially the Paropakar Maternity and Women's Hospital, has opened a human milk bank targeting new mothers who cannot produce sufficient milk for their children.
The hospital's director Dr Amir Babu Shrestha says the facility will also help other new mothers whose children cannot get sufficient human milk due to different reasons.
President Bidya Devi Bhandari opened the facility, named Amrit Kosh, on Friday.
The Ministry of Health and Population, the United Nations Children's Fund and the European Union worked together to establish the facility.
"Premature, low birthweight and small for gestational age babies are vulnerable in terms of survival and cognitive development and usually have feeding problems due to their medical conditions. Often direct breastfeeding is not possible for these babies," Dr Shrestha has been quoted in a UNICEF statement, "The next best alternative is expressed breast milk, preferably from their biological mother."
Prasuti Griha announced a plan to establish the milk bank last year.