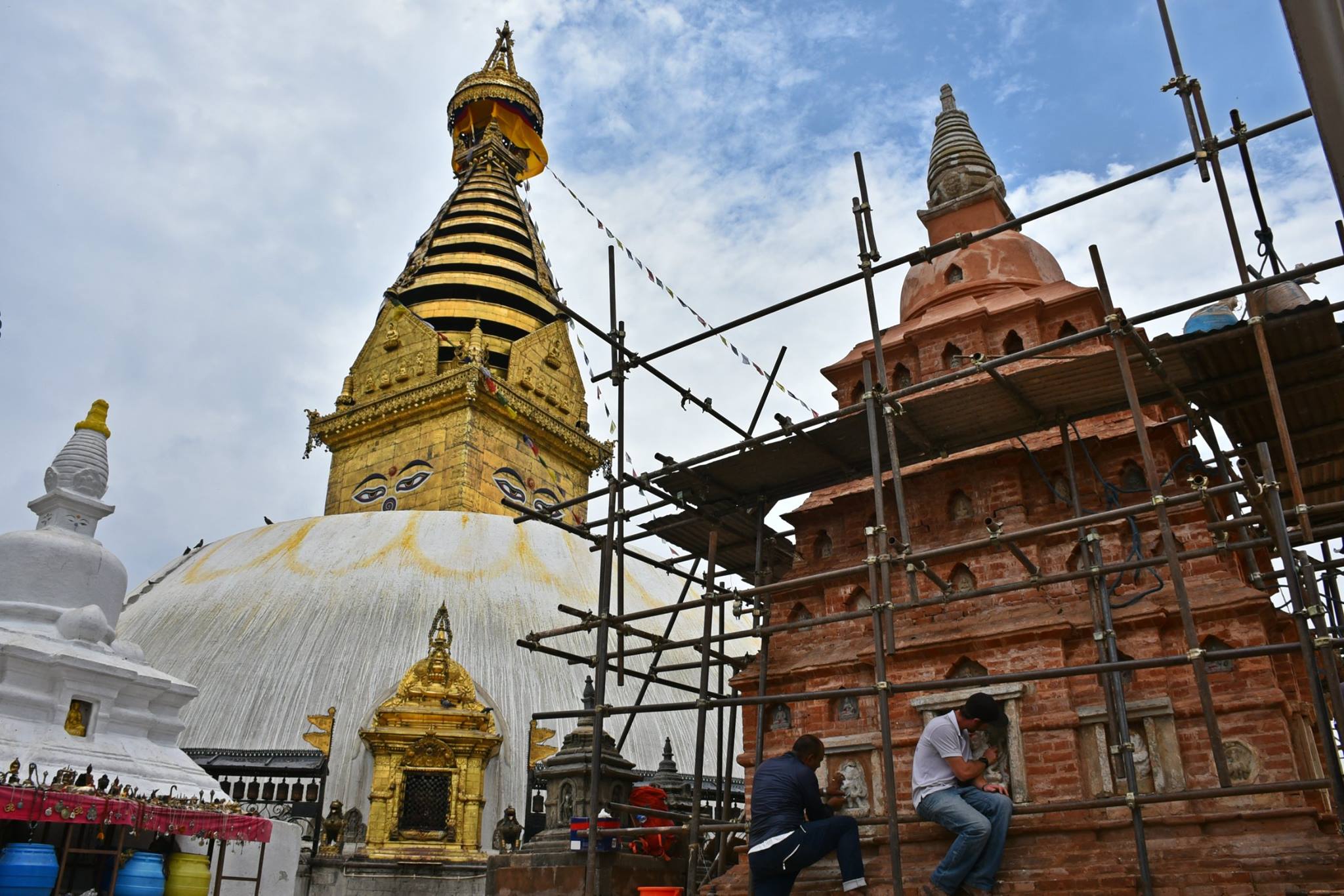 Kathmandu, November 14
The Swoyambhu Management and Protection General Committee has completed the renovation of 19 heritage momuments in the Swayambhu area of Kathmandu.
A chaitya, Bayupur and Basupur situating in front of the Shanti Pokhari, a pillar in front of the Swayambhu Chaitya and the roof of the Basundhara Temple were renovated.
As stated by committee, the restoration works were carried out with the help of several donor agencies and internal resources were also mobilised.
Monuments like Anantapur and Pratappur were refurbished with the help of the Department of Archaeology while the UNESCO supported in the repairing of the Bahumangaldwar Chaitya.
The committee has so far spent around Rs 50 million for the renovation. Most of the monuments in this UNESCO world heritage site were damaged by the 2015 April earthquake and subsequent aftershocks.
Earlier, the committee had got permission from the Department to restore the damaged structures to their original shapes.
The renovation works at the ancient Shantipur Temple here had begun two years ago at the cost of Rs 40 million.
A total of 14 districts including three districts in the Kathmandu Valley have been considered the most-affected districts by the 2015 Gorkha quake.
According to the Department, the quake had inflicted damages in 753 heritage monuments which also include the historic Dharahara (Bhimsen tower), Ranipokhari and Kashthamandap.
RSS