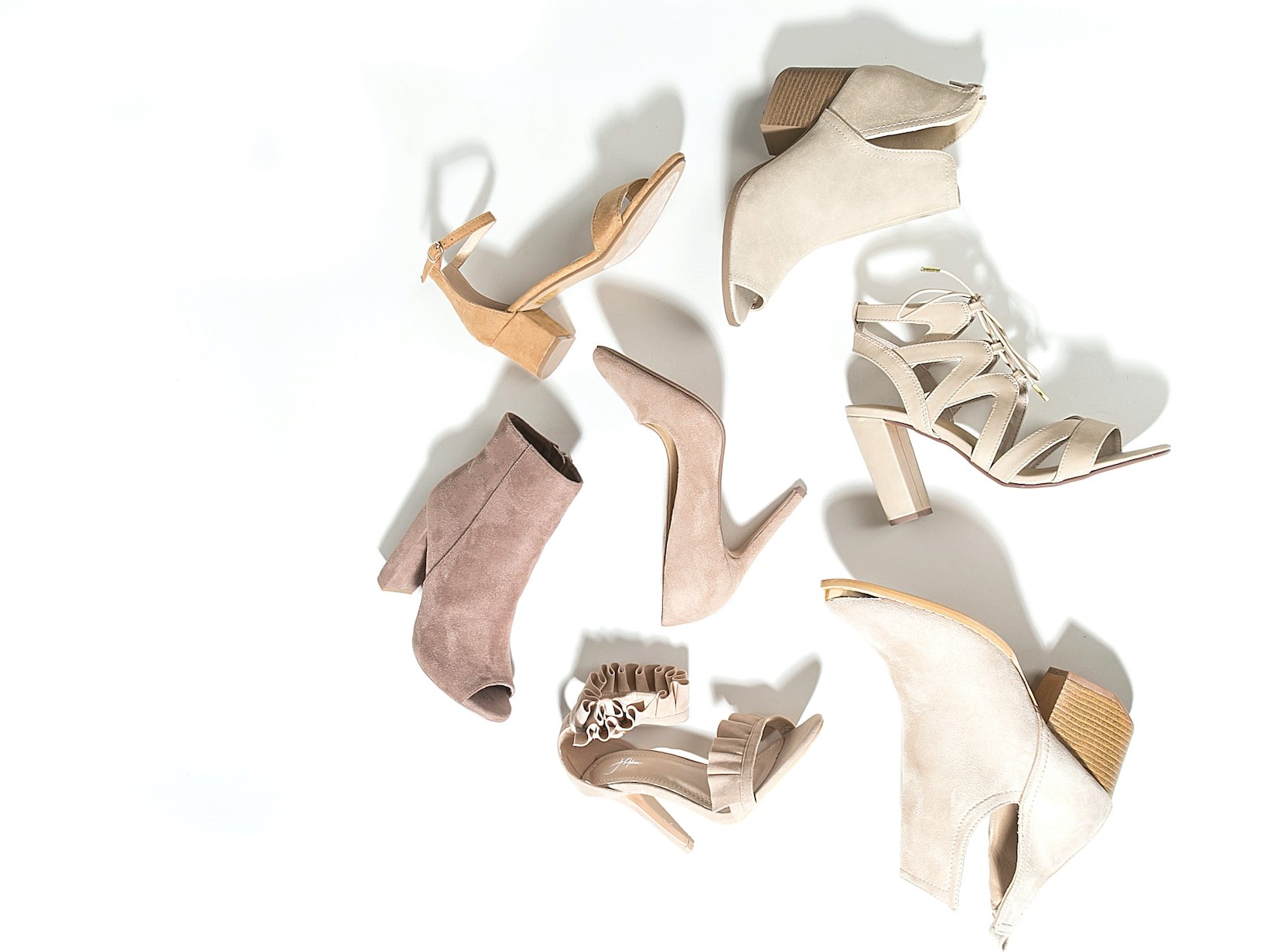 You choose a nice dress or an outfit for the day to go out but getting ready is incomplete without the right footwear. Shoes may seem like a small part of your outfit, but they can make a major impact. More so, heels are a fashionista's best friend, elevating any outfit to new heights of elegance and confidence. In some cases, shoes are even the star of the show! 
When it comes to heels specifically, there are a multitude of styles ranging from casual designs to more formal options. From classic pumps to trendy platforms, there are different types of heels for every occasion. But with so many types of heels available, it can be overwhelming to choose the perfect pair and match them with the right dress. Here are some common types of heels and tips on how to effortlessly match them with various dresses, ensuring you step out in style every time.
Classic pumps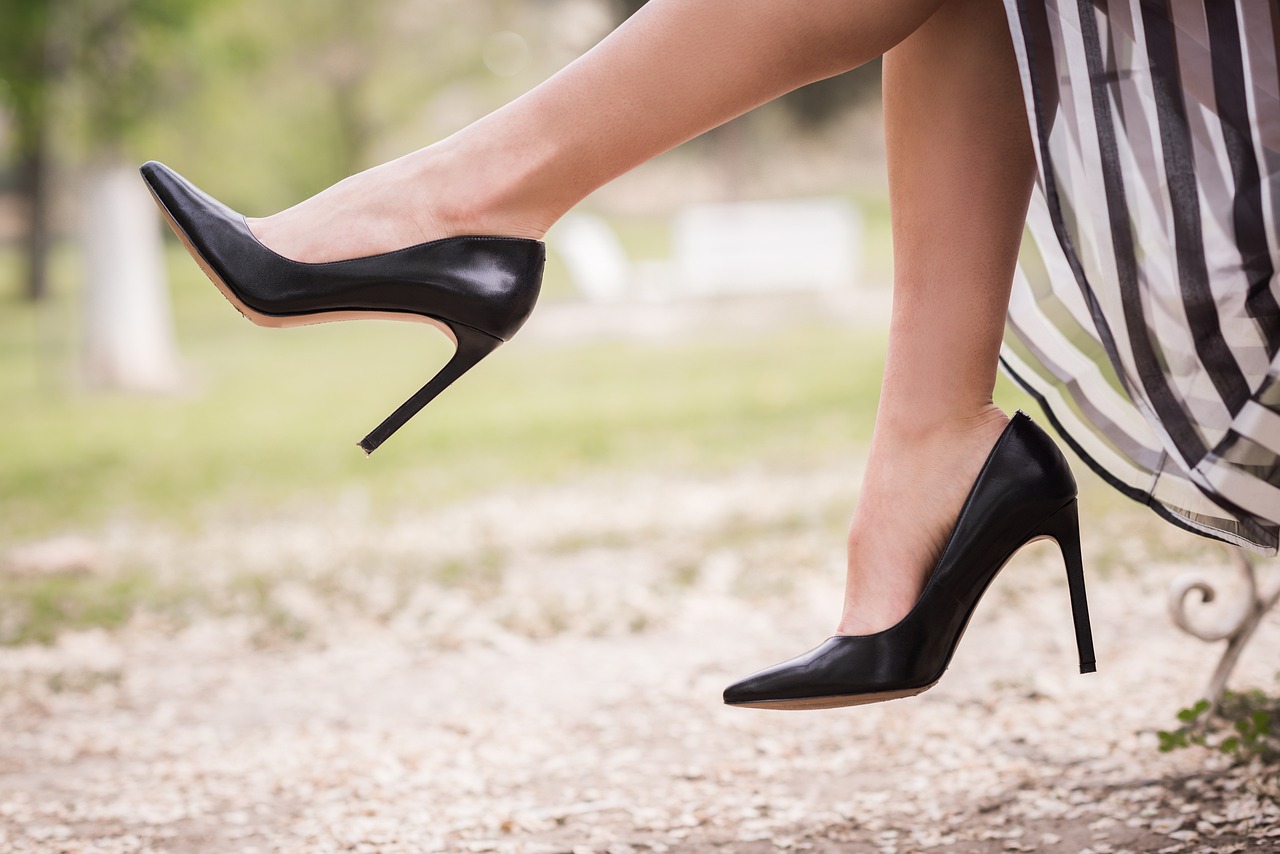 Classic pump heels are a timeless and versatile style of women's footwear. They are typically characterised by a closed toe, a high heel, and a low-cut front, exposing the top of the foot. Classic pumps are usually made of leather, suede, patent leather, or synthetic materials and come in various colours and heel heights.
The feature of this heel, a closed toe and a moderate heel height, make them versatile and suitable for both formal and casual events. These types of heels are perfect for almost any dress style, but they shine best with knee-length or midi dresses. Opt for a bodycon dress for a sophisticated look or a fit-and-flare dress for a touch of femininity.
Stilettos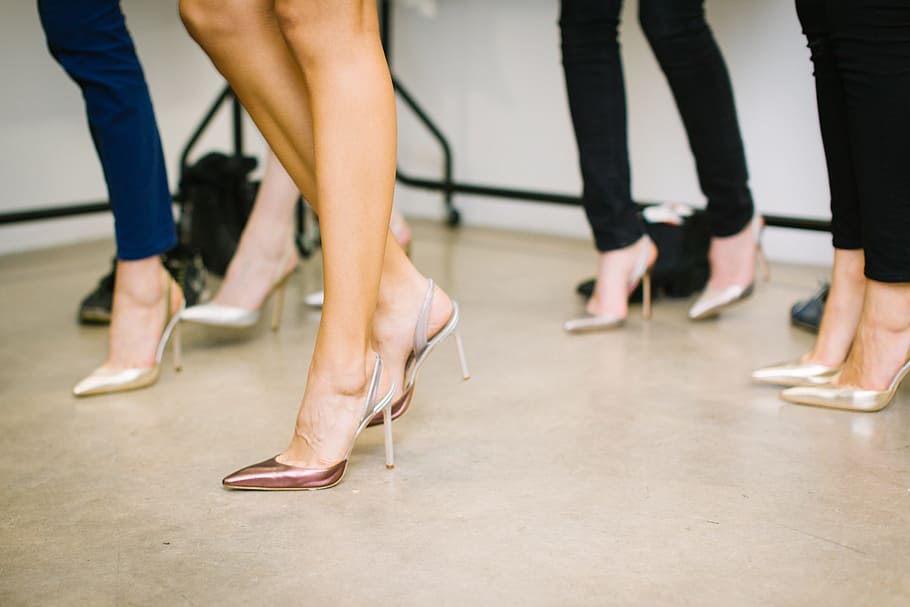 The ultimate symbol of glamour and sensuality, stilettos have an ultra-thin and high heel. They add instant allure and elongate the legs. These types of heels usually are elevated by anywhere between four to six inches, closed at the front, and come in a million different designs.
Stilettos heels have very versatile looks. Just a pair of black or nude stilettos are enough to cover you for the office, party or anything casual. It also goes with any random outfit from your wardrobe. These also look great with formal dresses and events. But they go stunningly with body-hugging dresses or flowy maxi dresses for a red-carpet-ready appearance.
Wedges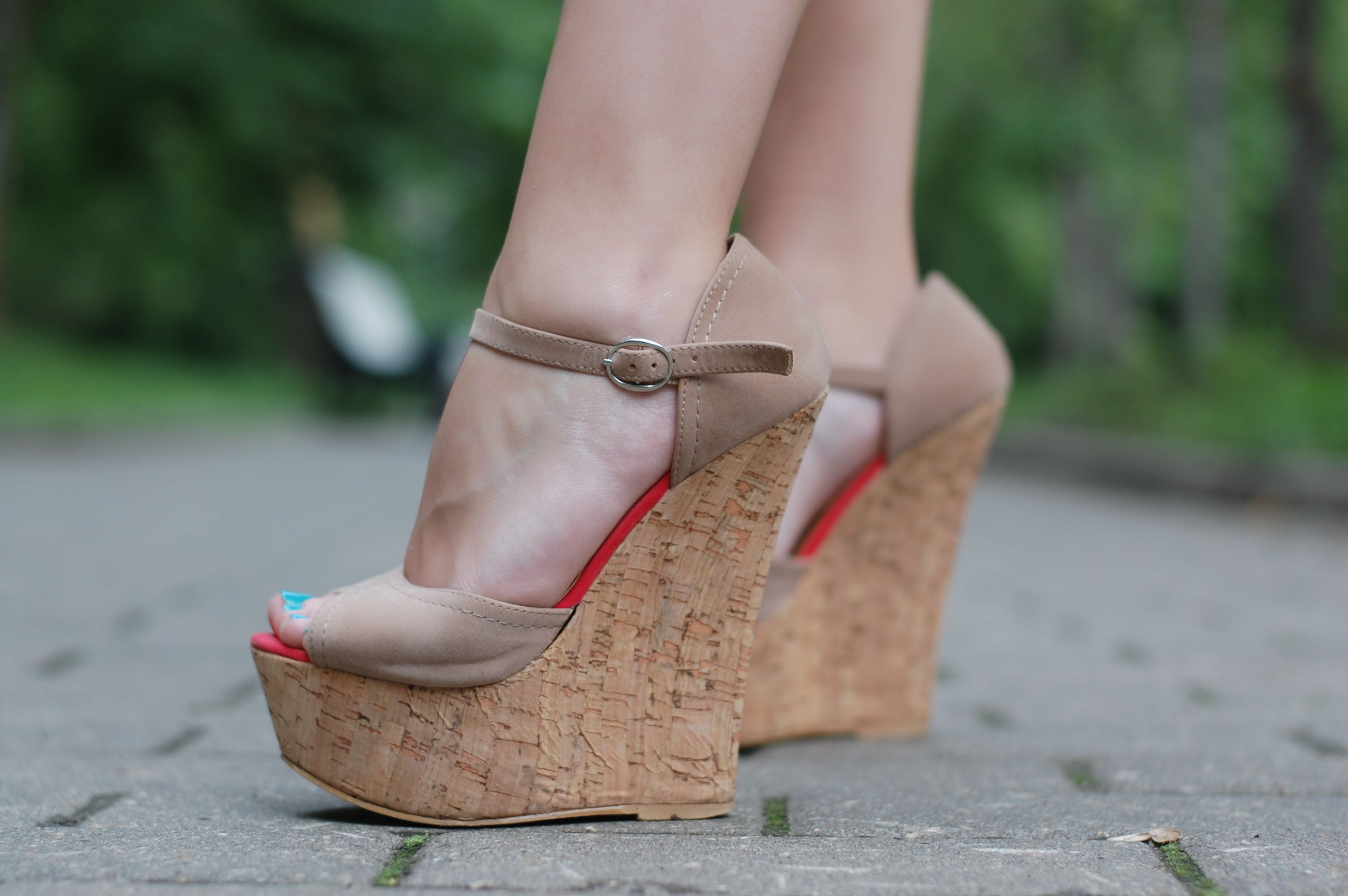 Wedge heels are perfect if you have never worn a pair of heels before and need some practice. Wedge heels are one of the most comfortable and flattering options for anyone who needs a height boost. The heel sits on a triangular, unbroken 'slice', which runs solidly to the middle or front of the foot.
These heels are very comfortable and can be used daily. Wedges offer style and comfort with their solid, broad heels that run from the back to the front of the shoe, providing stability and ease of walking.
Wedge heels are not formal types of heels they mostly go with a casual look. The fashion brand "wedges heels pair wonderfully with casual summer dresses like flared skirts, and maxi dresses for a cool look and it can also go along with jeans, and A-line dresses. They create a chic bohemian vibe when matched with flowy, floral dresses."
Block heels
Block heels are also known as chunky heels. Block heels are comfortable as well as glamorous. The heels provide the much-desired height and a tall silhouette. A wider heel area translates into a comfortable wearing and walking experience.
Block heels have various bases varying from rectangular, square, and cylindrical. These types of heels have thick width of the projected heel that covers most of the ankle area of the shoe. This design provides better support and stability without compromising on style. Block heels are classic and trendy at the same time.
Block heels can be styled casually in any way due to their versatile design and shape. They can go with any kind of outfit like shift dresses, wrap dresses, and even denim dresses. For a trendy look, it is recommended to pair block heels with a midi-length shirt dress.
Platform heels
Platform heels and block heels look kind of similar but there is a difference. Platform heels are those types of heels that are thick and chunky at the front of the shoe, making it comfortable to walk around, unlike your regular pointed shoes. It is especially for the summer and spring seasons. They come in various styles, including pumps, sandals, wedges, and boots, and they can have varying heights of platforms and heels.
Platform heels can be worn for both formal and casual occasions, depending on the style and material. They are a popular choice for parties, nights out, weddings, and other events. These heels look great with bodycon mini dresses, short cocktail dresses, and edgy asymmetrical dresses. They add a touch of drama to any outfit.
Ankle strap heels
Ankle strap heels have a strap that wraps around the ankle, providing extra support and style. They come in various heel heights and designs. The strap helps keep the foot secure within the shoe, providing extra stability and reducing the risk of the foot slipping out while walking or dancing in high heels.
Among the many types of heels, ankle strap heels are popular for their elegant and chic appearance. The strap adds a stylish element to the shoe, creating a flattering look that accentuates the ankle and complements various outfits. These heels can be worn with a wide range of outfits, from casual to formal attire. They look great in dresses, skirts, and jeans. Ankle strap heels can make anyone look versatile by styling them with the outfit on many occasions.
Peep-toe heels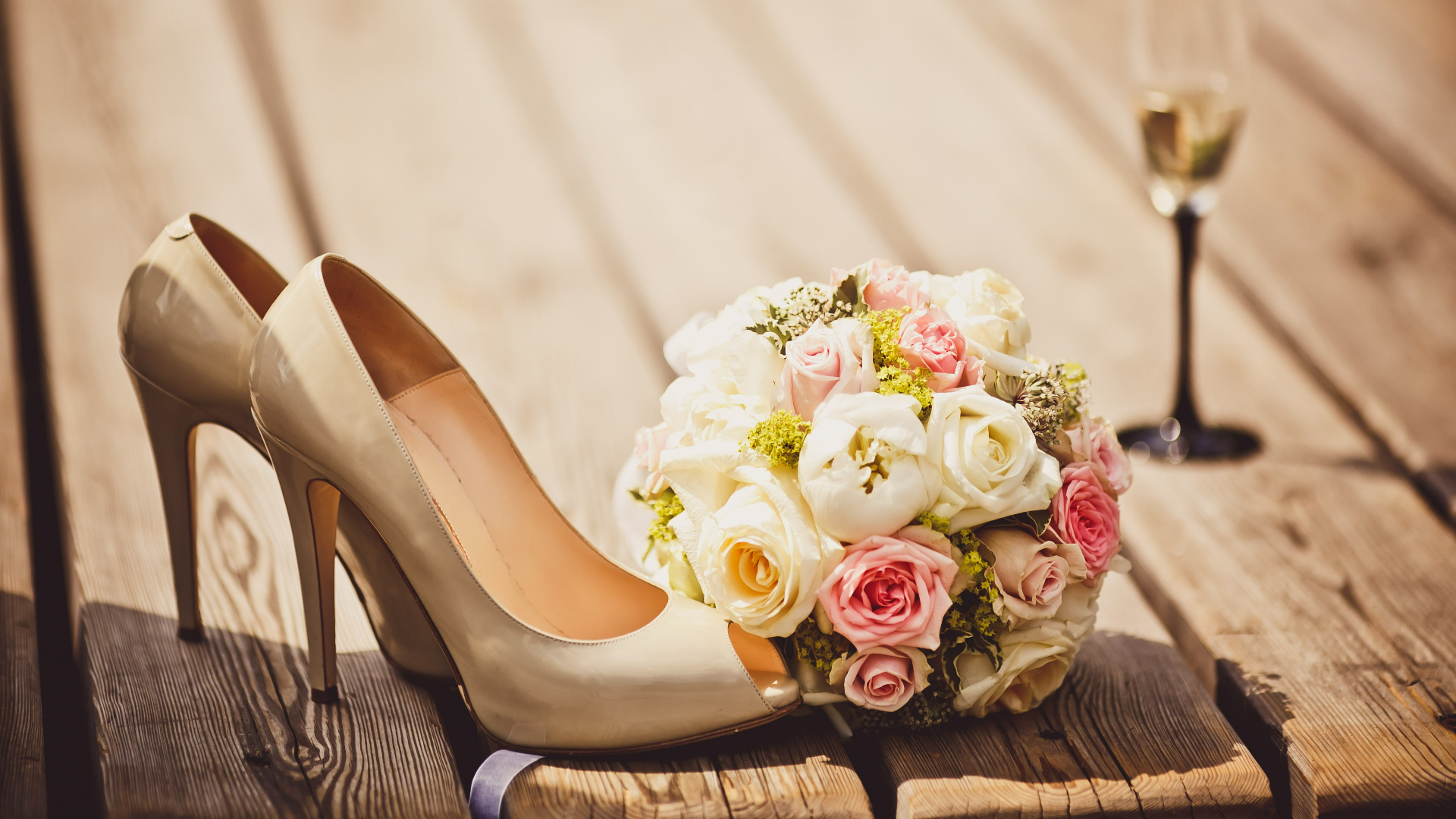 Peep-toes are one of the most elegant and appealing types of heels. The heels come in all lengths, but the higher the heel, the hotter this style looks. They come with an opening at the front, making the toes look like they are peeping, hence the name. As the feature an opening at the toe area, giving a glimpse of your pedicure and adding a playful touch to your ensemble.
Peep-toe heels can be worn with ankle-length trousers, short dresses or anything that is fitted and figure-hugging. Due to its design of open-toe design, Painting your nails some bold and dramatic colours to make them pop and attract attention. These types of heels can complement fit-and-flare dresses, high-low dresses, and cocktail dresses. Peep-toe heels are ideal for semi-formal events and parties.
Kitten heels
Kitten heels are short and cute types of heels. It has narrow heels that are primarily defined by their height: usually between one to three inches tall. Kitten heels are low, slender heels that offer a subtle lift. Many women prefer wearing kitten heels because they are easier to walk in, compared to their high-heel counterparts, but are seen as more elegant than a simple flat. They exude a classic and sophisticated charm.
Kitten heels can be perfect for daytime events and workwear, as they go well with midi-length dresses, pencil dresses, jumpsuits and leather dresses.
Slingback heels
Slingback heels are those types of heels with an ankle strap that wraps around the back and sides of the ankle, right above the heel. These heels have a strap that wraps around the back of the heel, providing a secure fit and a touch of elegance.
The open-back design allows for better airflow and breathability, which can be especially comfortable during warmer weather. The strap around the back of the foot helps keep the shoe in place and prevents the foot from sliding forward.
Sling-back heels have a versatile look due to their strap at the back. They are suitable for both formal and semi-formal occasions. These heels look great with dresses that show your ankles which create a center of attraction on heels. These types of heels can be worn with sheath dresses everyday casual outfits, and jeans with ankle length.
Mules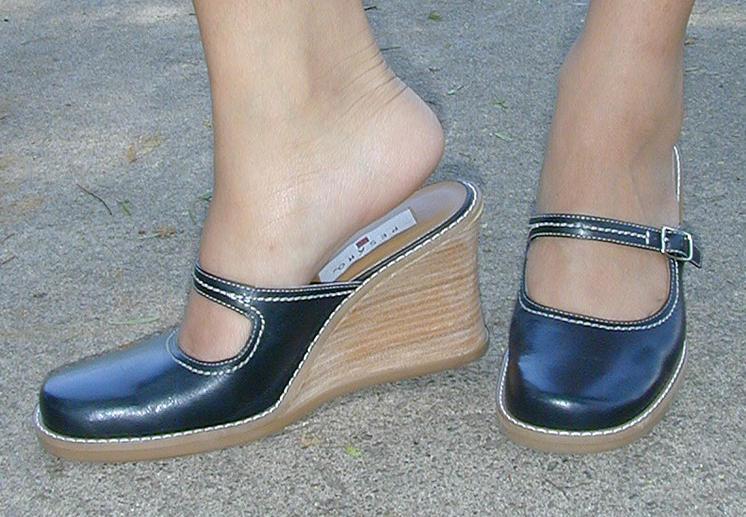 Mules are a type of backless footwear, typically characterised by a closed-toe front and an open back, which allows the foot to easily slide in and out. Mules can come in various styles, including flat mules, block heel mules, stiletto mules, and more, making them versatile and suitable for a range of occasions.
Mules heels come in various heel heights and add a modern edge to any outfit. Stylish mules heels are effortless and versatile. As per research mules heels can be used for chic and casual to official looks. These types of heels look fabulous with shirt dresses, wrap dresses, and jumpsuits.