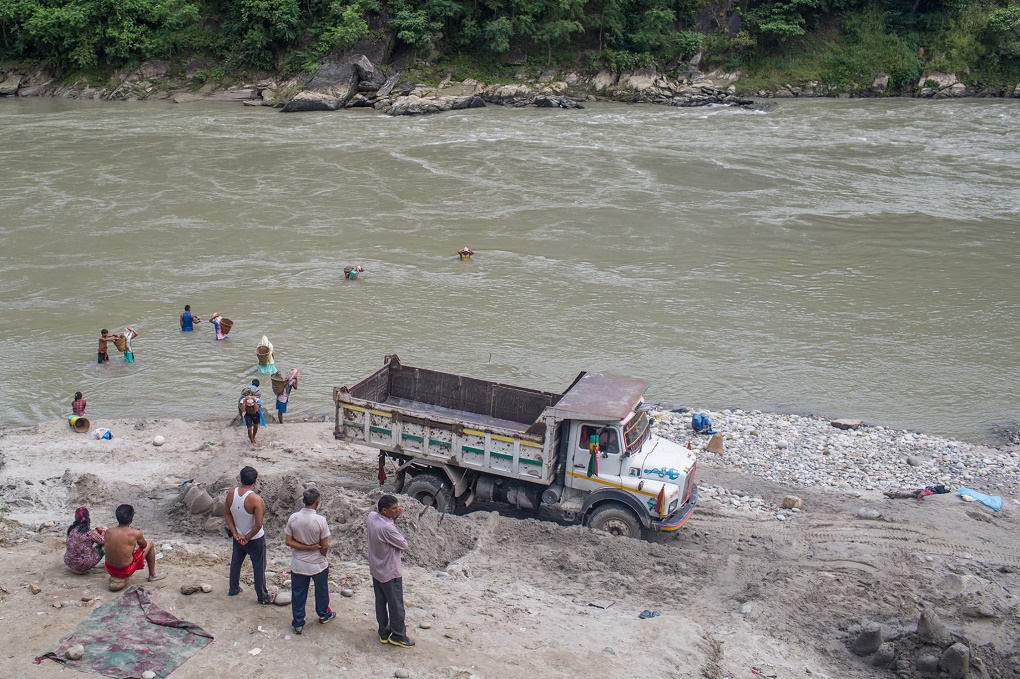 Muglin, May 5
The rafting business in the Trishuli River has is on the verge of closure as the unregulated excavations and mounting pollution in the river go unabated.
Adventure River Trail's proprietor Kamal Thakuri, who has been running rafting business, shares that wanton excavation of rocks, sands and soil from the river and dumping of garbage have posed threat to rafting in the river.
Thakuri further says, "The pristine Trishuli River is now murky throughout the year due to uncontrolled excavations at various places. Huge machines are taken to the river for digging dip into the river banks. The change in natural tides is risk to rafting."
According to him, the trashes of the Trishuli market are also dumped in the river which has made the river ugly and dirty.
It is the reason behind declined number of foreign tourists visiting Trishuli for rafting lately.
Similarly, rafting guide Milan Gurung agrees that increasing pollution with garbage and excavation of construction aggregates in Trishuli River are detrimental to the adventurous sports.
He views that sporadic cleaning drive launched by social organisations and rafting professionals would not aid much in keeping intact the chastity of the river.
"A regular cleanup drive in the river and proper waste management in Trishuli market are a must," notes Gurung.
Of around 6,000 rivers in Nepal, 16 rivers were open for rafting.
RSS