Kathmandu, February 23
We (the UDMF) will launch a decisive protest towards Chaitra-end if the government does not address our demands
Sadbhavana Party will form a Madhesh Defence Force
The party wants to form a grand alliance comprising forces represented in the Parliament and outside of it
The recently-constituted political mechanism has failed to impress Nepal Sadbhavana Party Chair Rajendra Mahato.
Mahato says the KP Oli government formed the body before Oli's India visit, in a bid to give a false impression to the southern neighbour.
The leader, speaking at a programe organised to make public the decisions of a Sadbhavana Party committee, said the mechanism isn't worth commenting upon. "I have heard a Kamal Thapa-led mechanism has taken shape. I don't know what it will do," he said, describing the body as a conspiracy to mislead India. Mahato said he will comment when a real mechanism takes shape. Nonetheless, Mahato indicated the United Democratic Madheshi Front will have no problem accepting the panel's existence if it has a wider jurisdiction.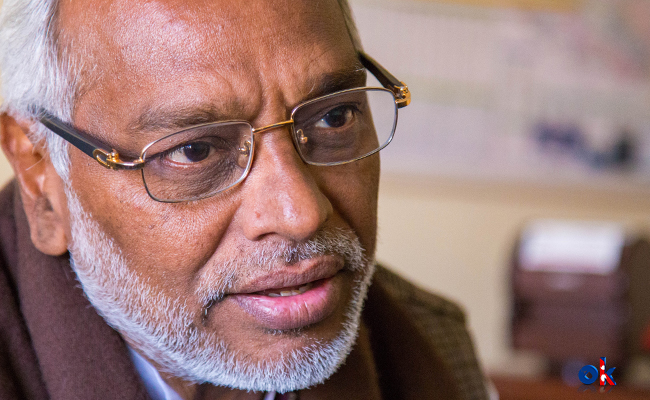 We (the UDMF of which Sadbhavana is a constituent) have changed the form of the movement for now, Mahato said and appealed the government to fulfil the demands of the movement. Otherwise, we will launch a decisive movement, he said, adding: "Madhesh is ready to fight with full force."
"We are making preparations for a decisive movement, UDMF leader Mahato said. We will have no option but to launch a fresh movement if the government thinks the movement is over and the people have lost," he said, warning: "Towards the end of Chaitra (in about 50 days), the country will go for a decisive movement," he said.
Sadbhavana has decided to form what it calls a Madhesh Rakshya Bahini (Madhesh Defence Force). It has demanded redrawing of provincial boundaries with two provinces in the Madhesh, withdrawal of cases against people arrested during the Madhesh movement and their release.
The UDMF constituent has stressed the need to form a grand alliance by also including parties that are not represented in the Parliament.