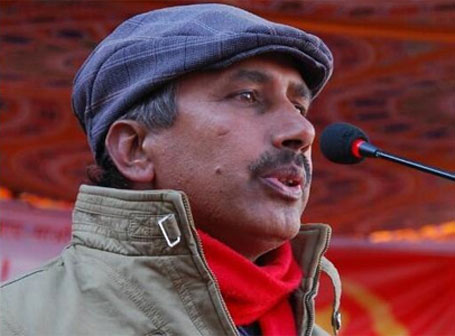 Kathmandu, September 23
Police on Friday detained 15 leaders and cadres from the Mohan Baidhya-led CPN-Maoist at Sundhara, Kathmandu.  The detainees include Dinesh Sharma, Pawan Shrestha, Hari Krishna Gajurel, Sharada Mahat and Jaya Dahal.
Party President Baidhya informed that police detained the party activists while they were staging a peaceful protest against the arrest of fellow party cadres arrested while collecting donations.
The Maoist party said the detained activists are in the custody of Police Club.
The party had staged called a transport strike in Kathmandu from 10 am till 11 am on Friday against the arrest. The leaders and cadres had reached Sundhara to make the strike successful.
Police had arrested Shiva Ram Yadav, Ram Nepali, Mahesh Shrestha and Dipendra Sunuwar from Bagbazaar on Wednesday while they were collecting donations.