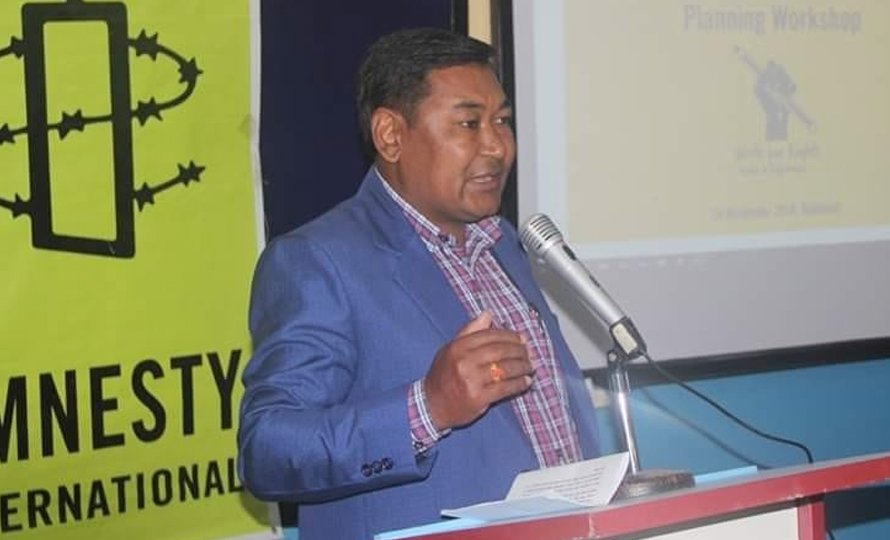 Kathmandu, November 30
Police in Kathmandu say they have detained some human rights activities while they were staging a protest in front of the Indian Embassy here.
Amnesty International Nepal, one of the leading human rights groups of the country, has organised the demonstration in relation with a human rights violation case in India.
Those detained include AI Nepal Chairperson Bikram Dhukuchhu and General Secretary Karna Bahadur Kunwal. They are kept at the Metropolitan Police Circle office in Lainchaur.
DSP Hobinda Bogati, spokesperson of the Metropolitan Police Range, says the demonstrators were arrested as they obstructed the movement of VVIPs who are in Kathmandu for the Asia Pacific Summit.
He assures that they will be released soon.