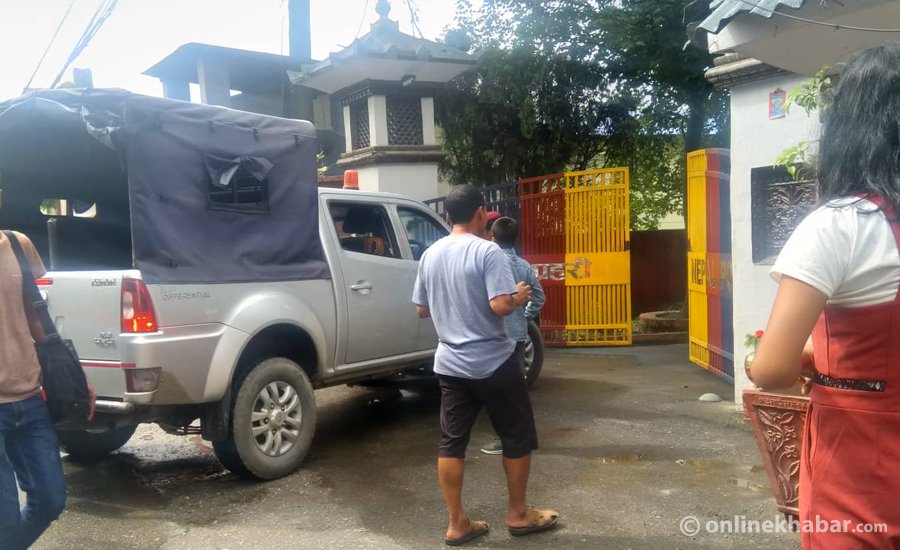 Kathmandu, September 13
Police have arrested some people who came to attend the Indra Jatra festival in Basantapur. Those arrested include former DIG Bijaya Raj Bhatta and former Nepal Army major Keshav Basnet.
"Narayan Hari Gajurel and I were at Bhugol Park. That is when police came and arrested us saying they received an order from the higher authorities. We are being kept at Nepal Police Club," informs former DIG Bhatta.
He further adds that the police were arresting people walking on the road and sitting in the park.
Metropolitan Police spokesperson DSP Hobindra Bogati, however, says that those persons were arrested because they were involved in 'undisciplined' activities.
President Bidya Devi Bhandari is due to visit Basantapur to observe the Indra Jatra rituals this evening. Police sources say the arrestees were planning a protest in front of the president.
Meanwhile, police say they confiscated 248 black t-shirts from them.