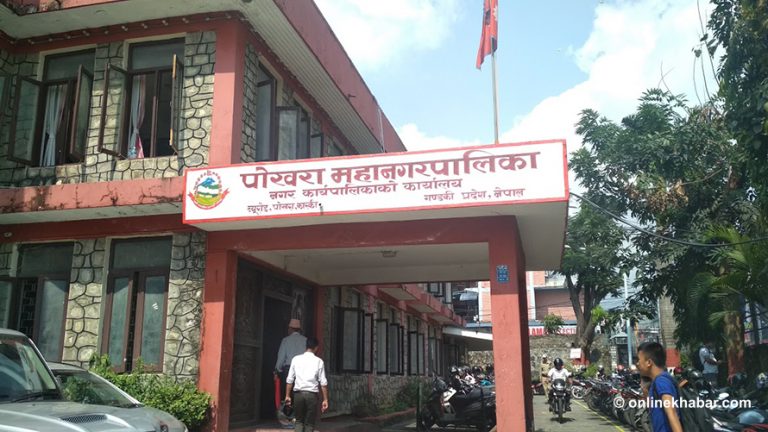 Pokhara, September 23
Learning from Kathmandu, the Pokhara metropolitan city has recently begun a crackdown on unapproved buildings. However, it has now been learned that the city government's main administrative building was never approved.
Officials say the construction of the city office located at New Road, Pokhara-8 is not approved by the city government.
Moreover, the new mayor, Dhana Raj Acharya, has built two temporary structures adjacent to the main buildings. These structures are also not approved.
"But, the city government also needs to complete the legal procedure. If this rule applies to others, it applies to the city government also," an engineer working for the city says.
Jitendra Jung KC, assistant chief administrative officer of the city, says the officials could not pay attention to the issue in the rush to complete construction, assuring they will correct the mistake and not repeat it in the future.
After this issue came to light, stakeholders criticised the local government, urging it to begin the crackdown on unapproved buildings from its own office.