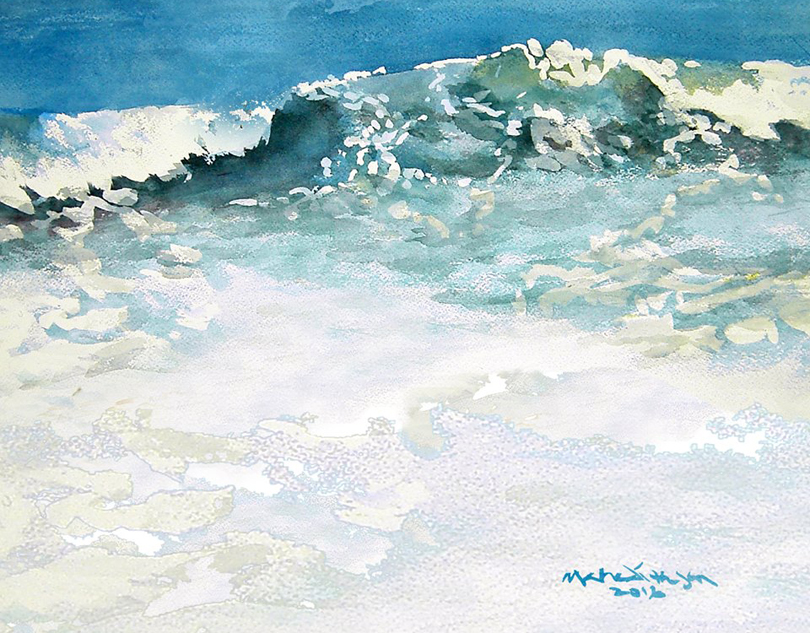 Kathmandu, November 29
Bangladeshi article Mehedi Hasan is currently in Kathmandu to exhibit what he calls 'Poetry of Colours' — his works depicting subtle shades of life through colours on canvas.
Nepal Children's Literature and Research Centre is hosting his solo art exhibition at the Nepal Art Council from November 25 to 29.
Over two dozens of his paintings, most of which reproduce a spectacle from the sea and present a critical view on one or another aspect of human life, are exhibited at the show.
"Others write poetry with words, which I do with colours. Words are understood more easily than colours, but they are limited by one's knowledge of a language," the artist says, "Colour, however, is a universal script, and people in any location on earth can grasp at least something from every piece of painting."
Hasan, who has been painting for the past two decades, has organised such exhibitions in more than 30 countries of the world. This is the first time he is displaying his works for public estimation in Kathmandu.
Bijay Raj Acharya, the coordinator of the event told visitors that this was an attempt to develop better understanding and cooperation between Nepali and Bangladeshi artists.