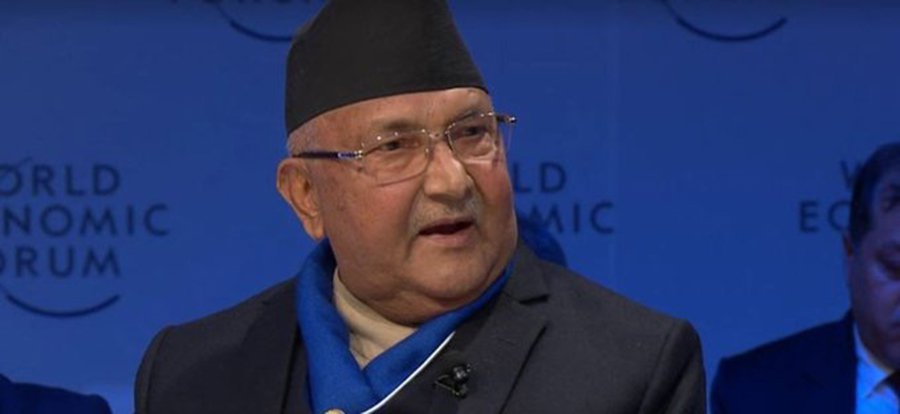 Kathmandu, January 23
Prime Minister KP Sharma Oli has claimed that Nepal has recently achieved political stability, appealing to the international community to get ready for 'deeper cooperation' in trade, investment and connectivity.
Addressing a session titled 'Strategic Outlook on South Asia' during the annual meeting of World Economic Forum in Davos of Switzerland on Tuesday, the Prime Minister said the political stability of the country had ensured an enabling environment for socio-economic development.
The Ministry of Foreign Affairs informs in a statement that the Prime Minister also talked about South Asia's richness in demographic dividend and the region's tremendous potentials for economic growth through regional cooperation.
Meanwhile, Finance Minister Yuba Raj Khatiwada addressed a session on 'Investment Trends Monitor' organised by UNCTAD in Davos yesterday, according to the Ministry.
He said that conventional model of Foreign Direct Investment (FDI) flows would not work any longer and that innovative financing mechanism with blended financing and risk sharing was necessary to meet the financing gaps especially in poorer countries.