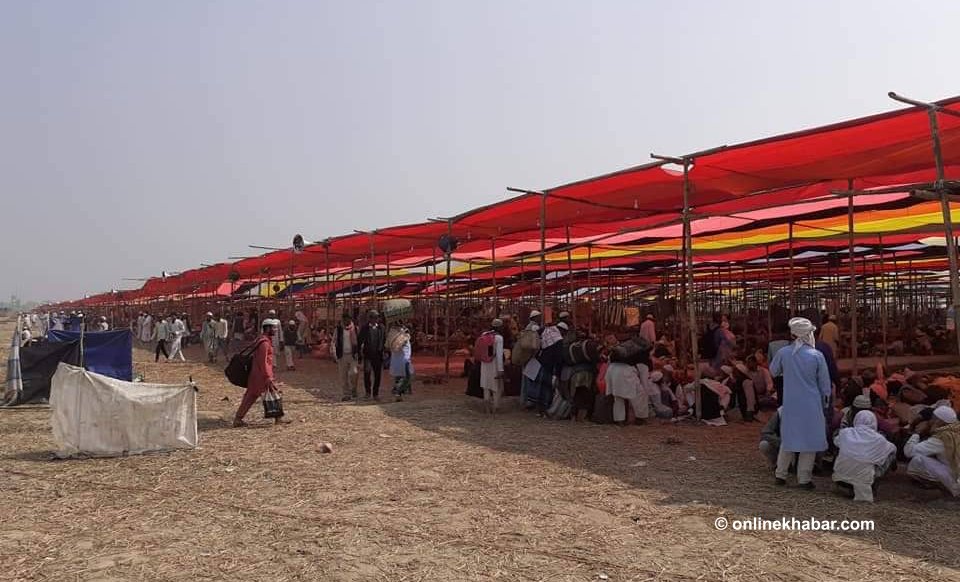 Saptari, February 14
Prime Minister KP Sharma Oli directed the Ministry of Home Affairs not to stop a function of Muslims in Bodebasain municipality of Saptari district.
Earlier, the ministry had decided to stop the function claiming Muslims from other countries except Nepal and India would participate in the event and it would pose challenges to the district's security situations. However, after protests from various Muslim organisations, Oli directed the ministry to let the organisers host the function.
The government, however, made the organisers commit to returning all participants from other countries except Nepal and India, according to the chief of Saptari District Police Office, SP Krishna Prasain.
It has been learned that the organisers themselves will mobilise their personnel for security and traffic management during the three-day event beginning Saturday.