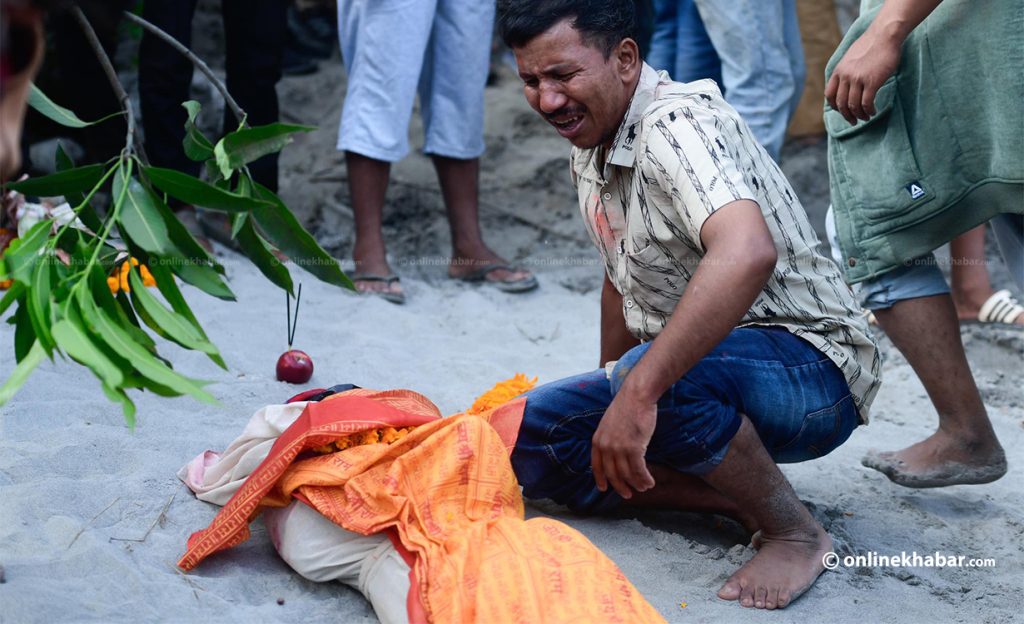 A journalist's role involves tracking new developments daily. While some of these events are covered as they unfold, others evolve into stories that linger in our souls for a long time.
The Jajarkot earthquake is a story that has left an enduring impact on me. I am certain that its effects will linger forever in my soul.
As a resident of Gorkha Barpak who experienced the 2015 earthquake, I had a firsthand understanding of the closely intertwined natural and human damage caused by such seismic events.
I was in Kathmandu when the earthquake hit Jajarkot on November 3. It was nearly midnight but the tremor jolted me up.
"The earthquake must be near," I told myself as the tremor was felt for a good 10 seconds.
I was curious and after going through the internet I found out that an earthquake had struck Western Nepal.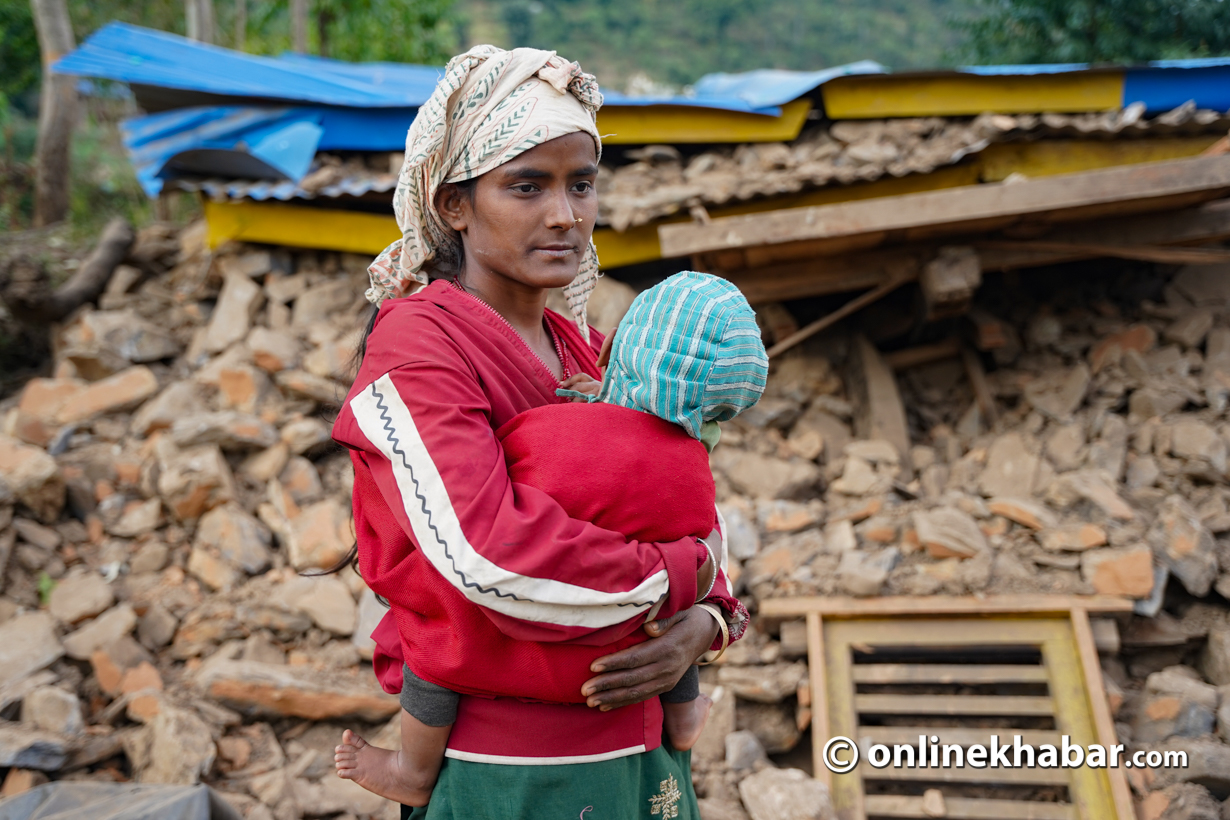 The next morning I woke up early and went through the news. The epicentre of the earthquake was Jajarkot. The magnitude was measured as 6.4 on the Richter scale.
While checking the latest update on the Jajarkot earthquake, which reported 36 casualties and 46 injuries on Onlinekhabar, I received a call from the newsroom.
"We need you to go to Jajarkot now," said the voice on the phone.
Before I knew it, I was on an aircraft heading to Nepalgunj. There was to meet my colleague Gaurav Pokharel who had already left on an earlier flight.
Witnessing nature's wrath
As I journeyed from Nepalgunj to Nalgad in Jajarkot in an SUV, the aftermath of the earthquake was profoundly startling. Mere observation of the distressing scenes did not suffice; I felt an inherent need to document them through the lens of my camera.
I believed that the lens had the power to portray people's suffering through visual narratives. In times of disaster, this is precisely what people expect from journalists: prompt and accurate information regarding the genuine challenges faced by citizens, coupled with ongoing updates on the advancements in rescue, relief, and overall management efforts.
Sending pictures was impossible due to the lack of network connectivity, worsened by the weak hotel Wi-Fi. As we spent the night in a hotel, we barely slept due to the constant aftershocks which kept us on our toes. But we were there to do a job and that is what we did.
Arriving in Chamakhet in Nalgad Municipality the next morning revealed a sombre sight: stacks of firewood occupying the space where a house once stood. Five people from the same family died there and three bodies were covered and were being readied for cremation.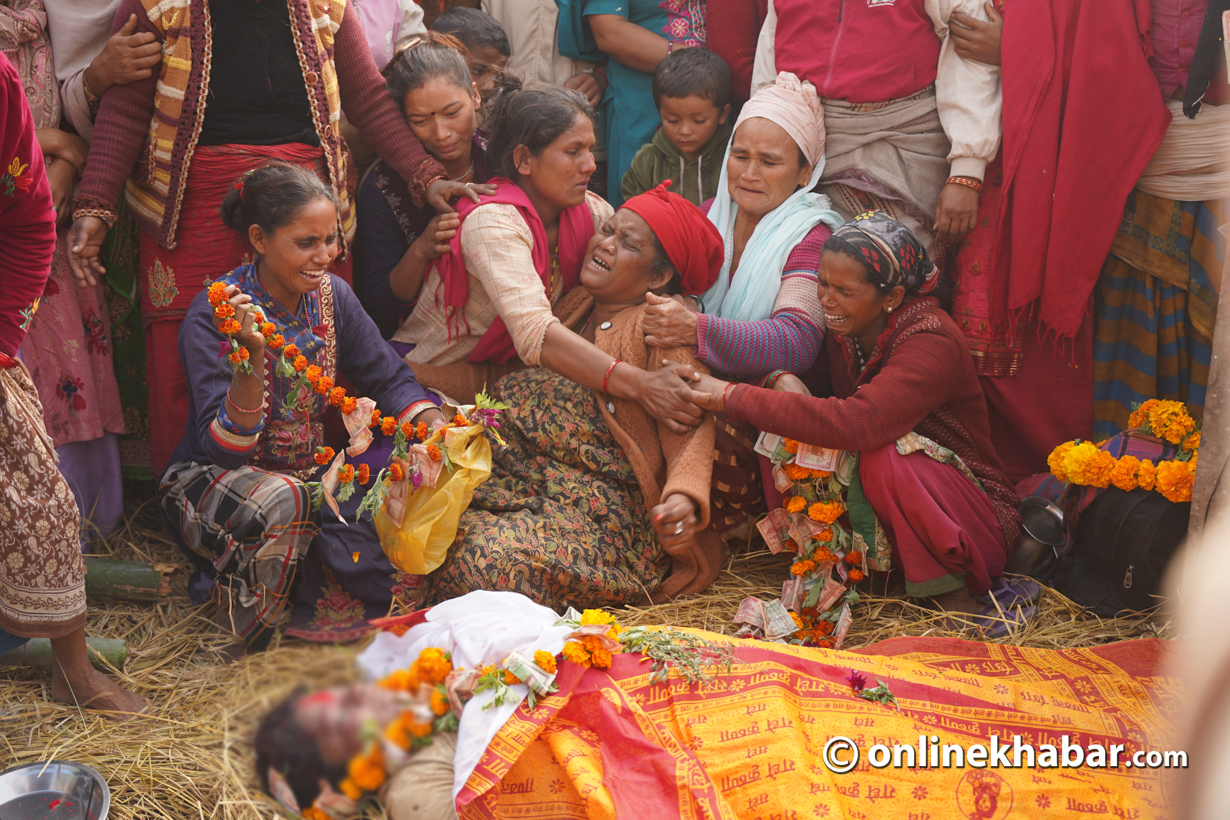 Bhagwati Pariyar had survived and was inconsolable. With tears streaming down her eyes, Bhagwati mourned the loss of her two daughters and grandson who died in the earthquake.
Only the western corner of the house remained intact. While only a few houses had completely collapsed, the majority were in a precarious state, which meant living in them was impossible due to ongoing aftershocks.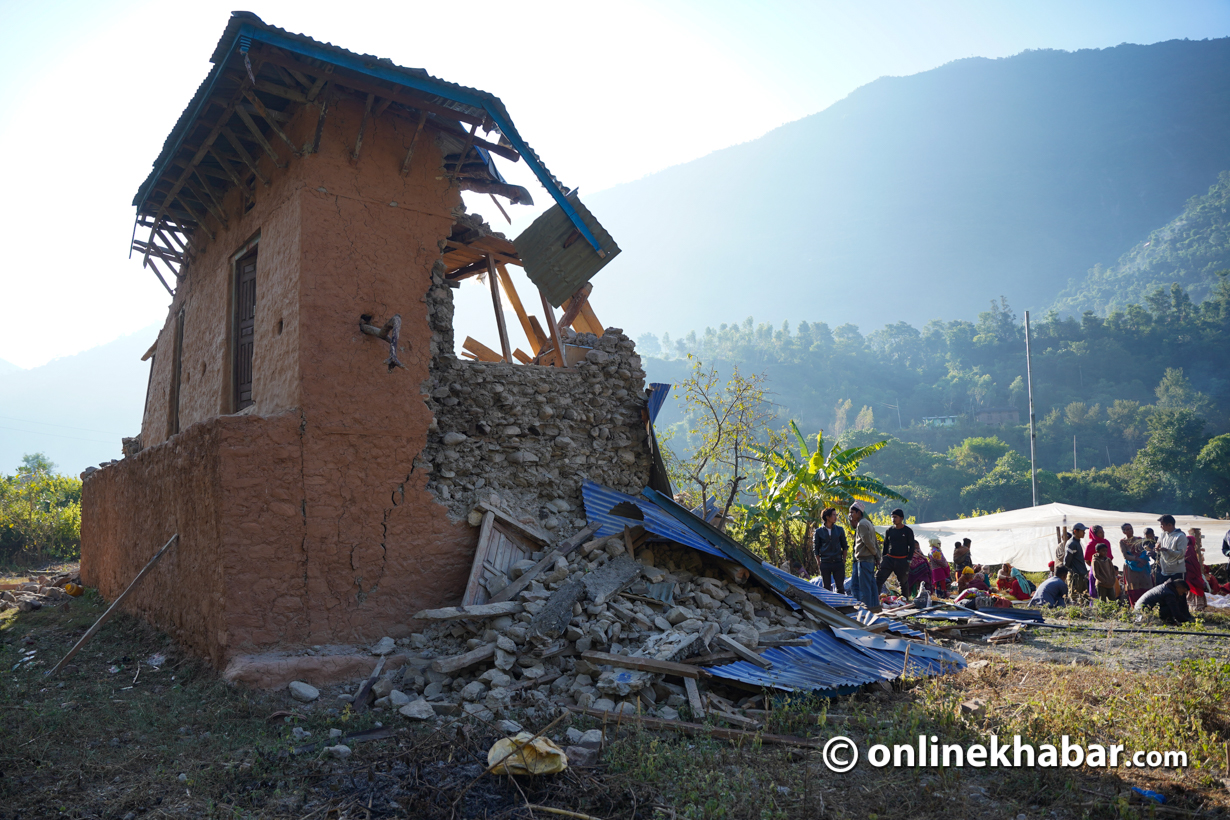 The village did not care about that as they stood by Bhagwati and joined her as she headed to cremate her family with a heavy heart and tears in her eyes.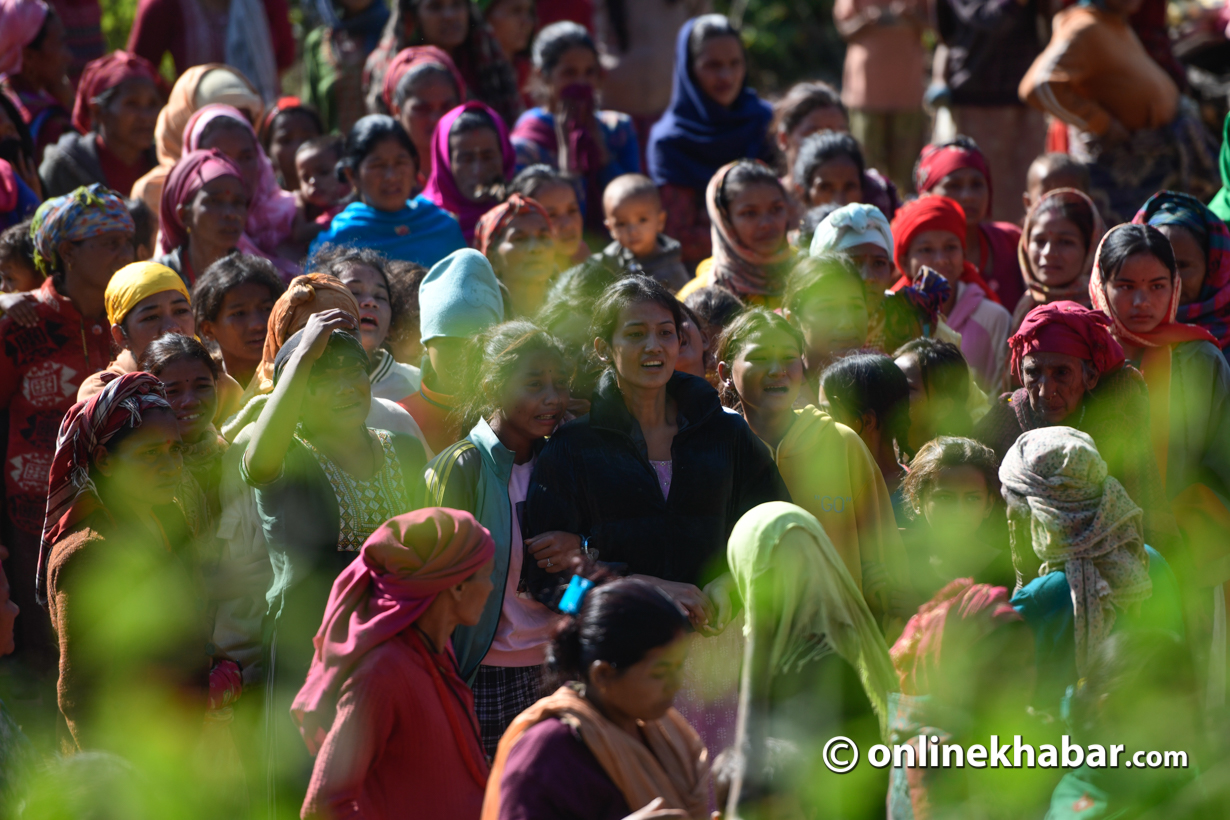 A village in mourning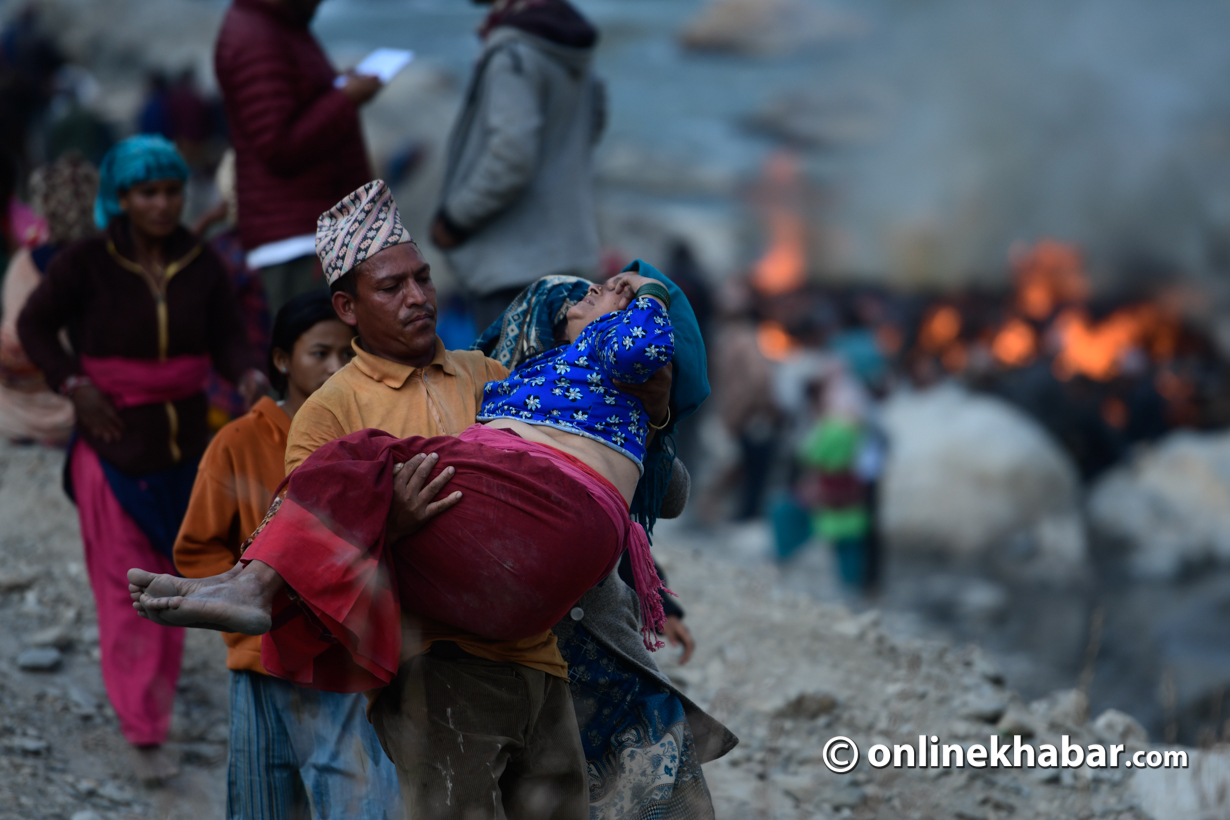 There was pin-drop silence in Chiuri village. Almost an entire village was gathered on the banks of the Bheri river. A mass cremation was taking place which had left the village deserted. Only those who could not walk remained in the village.
With shattered houses and vacant fields, the scene in the village was desolate. Chiuri village bore a heavy toll in terms of both property and human losses. Every house in Chiuri village lay in ruins, with no signs of any standing structure, and the ground itself appeared torn apart.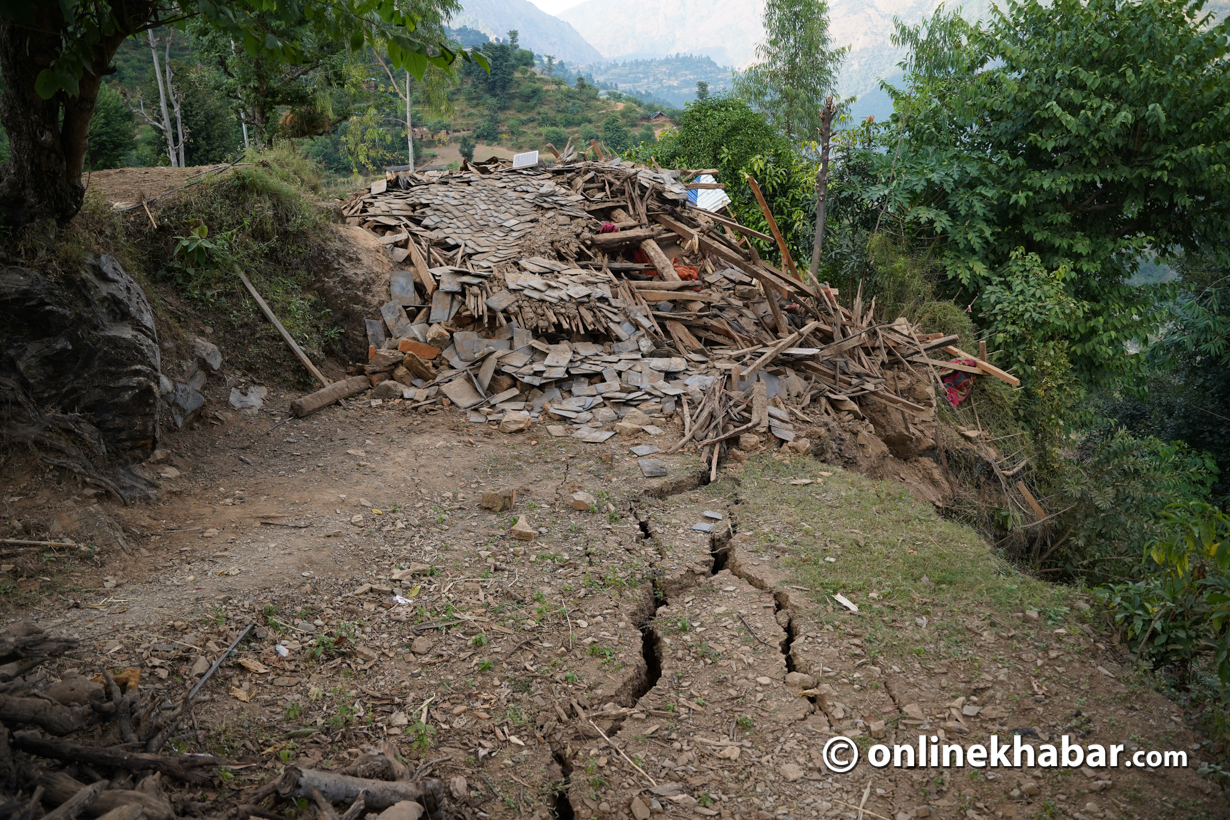 I reached Udaya BK's house where six people died. The collapsed roof of the house stood in stark contrast to the flourishing mustard fields spread out in front of it.
According to villagers, the same roof had claimed the lives of six people who were sleeping in the house.
Udaya was outside. Next to him were the bodies of his three kids and wife. He could not believe what he was seeing. He had left Nepal for foreign employment for a better future for his family. And there he was, in despair as he had lost every one of them.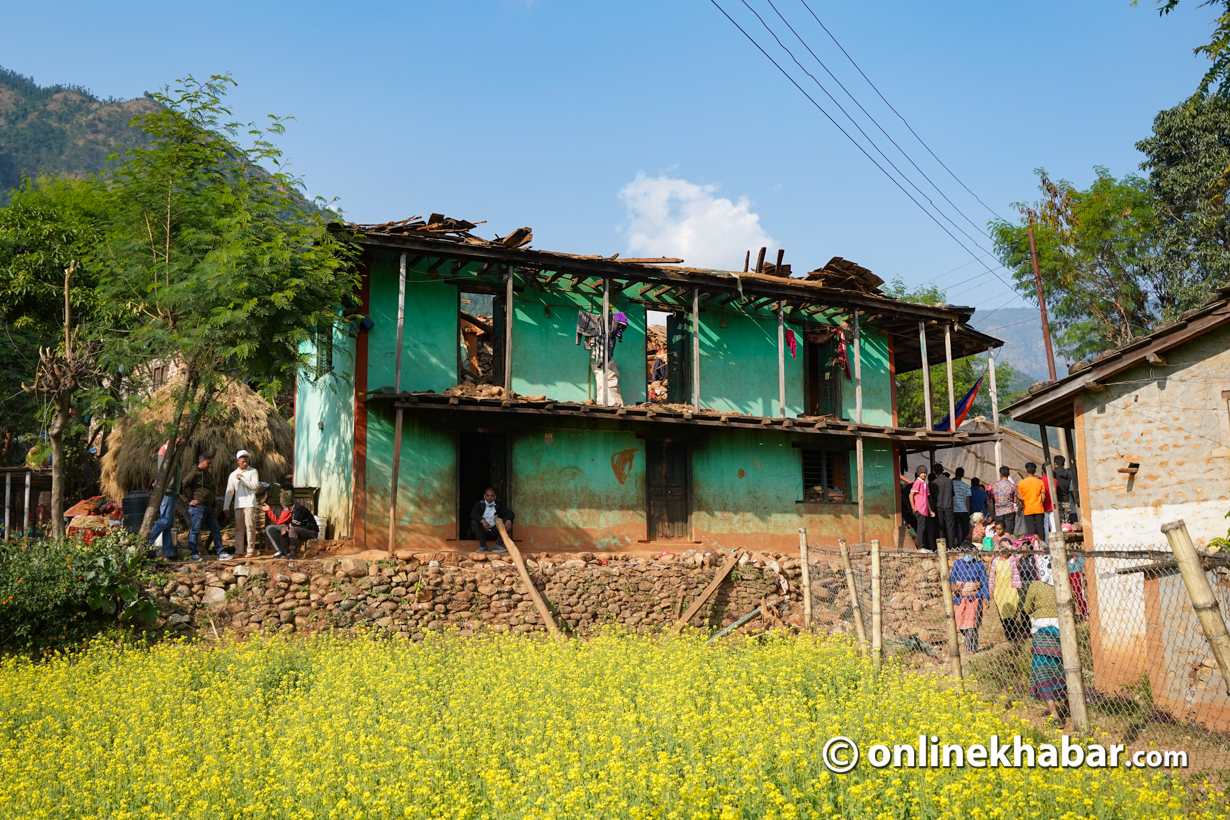 As they were preparing to bury his children – Sharmila, Anjali and Ujjwal, he looked in a state of shock.
"I had named you Ujjwal to spread my life with light, now all I have is darkness," he said holding on to his son.
Udaya, your words still echo in my ears. Your heart-wrenching speech has left a lasting impact on me. No one should endure such suffering any longer.