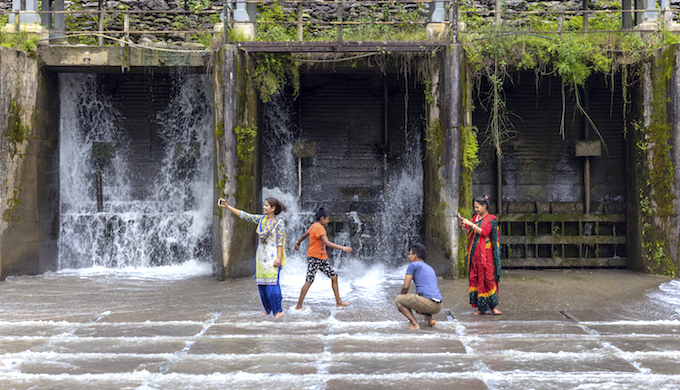 Environmental and social changes are impacting the ways in which small towns throughout the Himalayas source and distribute water. A research project in India and Nepal — called Pani, Pahar: Waters of the Himalayas — tried to understand the connections between changes in land use and management that impact on the water-bearing capacity of landscape in these mountainous regions, and the availability of water.
The interdependence of people and ecological processes across these incredible landscapes creates a complex and fascinating story in which sustainable development must be realised. The project, produced by the University of Cambridge in collaboration with the Centre for Ecology Development and Research (CEDAR) in India and Southasia Institute for Advanced Studies (SIAS) in Nepal, combined academic research led by Bhaskar Vira and Eszter Kovacs with contemporary imagery by photojournalist Toby Smith.
Four different themes emerged from the study — change and transformation around water sources; the growing visibility and rapid pace of urbanisation; the ebbs, flows and characteristics of seasonality that affect both social and ecological systems; and the ways in which physical, social and political infrastructures are being built, transformed and consolidated at this time of rapid change.
Most people who live in the small towns and villages of the Himalayas depend on surface water for their needs — for drinking, domestic use, as well as agriculture. Sources are typically glacier-fed rivers, springs, ponds and lakes, that depend on the flow of water through farms and forests.
In recent years, there has been a reduction in the availability of sufficient clean water for household use, due to changes in rainfall patterns and pressure on land use. Today, many of these areas are experiencing significant socioeconomic and cultural changes and pressures, with potentially more intensive land use practices such as higher forest extraction, grazing, stone quarrying and uncontrolled urban construction of homes, with supporting infrastructure, such as water pipelines.
The process of urbanisation includes more than the construction of new buildings and the settlement of people in an area. Growing towns also need new infrastructure that needs to provide additional services in greater volume and quality than before.
The life and economy of a town can come to depend on how quickly goods and people can move through its streets. In the Himalayas, some of the towns developed during the colonial period relied on tourism and seasonal movements of people. Urbanisation and growth in the mountains over the past century have been driven by the changing demands and expectations of tourists, now increasingly domestic travellers looking to escape the heat of the plains during the school holidays and festive seasons.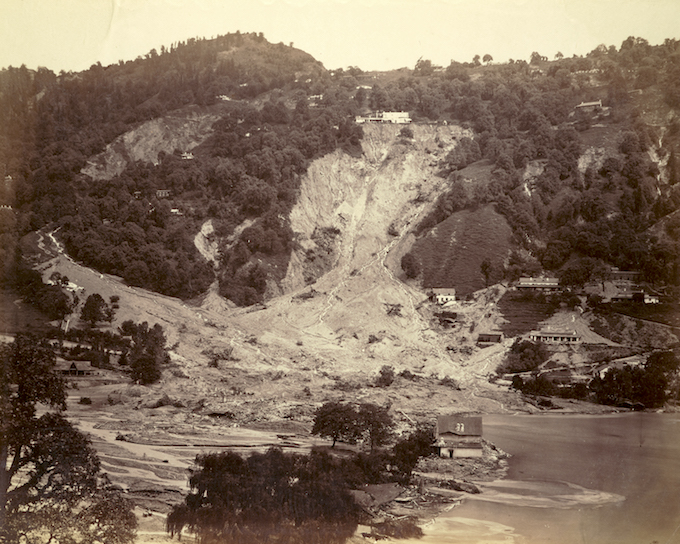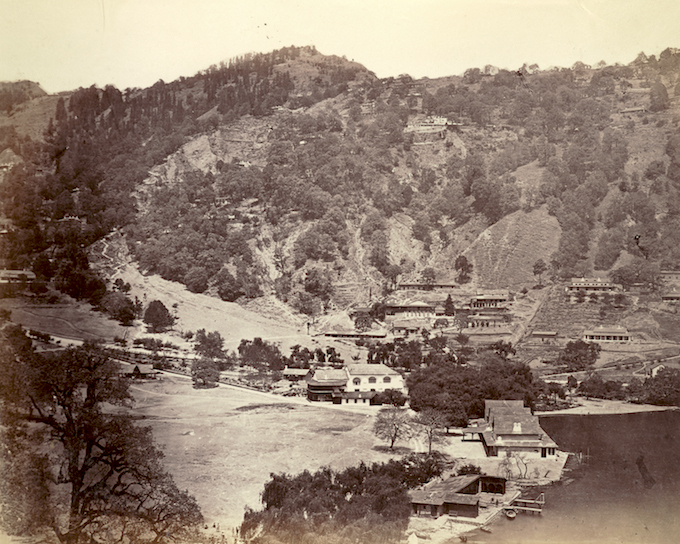 In 1880, the built-up northern ridge around lake Naini collapsed after heavy rain, killing more than 150 people. The area beneath the landfall has been turned into flats and is also used as a cricket pitch, sports field, home to the Nainital Town Hall and a mosque. As urban pressures have continued, the vulnerable hillside has gradually been built up for residential and tourist housing. The risk of landslides in the Himalayas remains high, especially during the monsoon months, with many of the town's poorest residents building homes on the most eroded and unstable slopes (Photo by Toby Smith)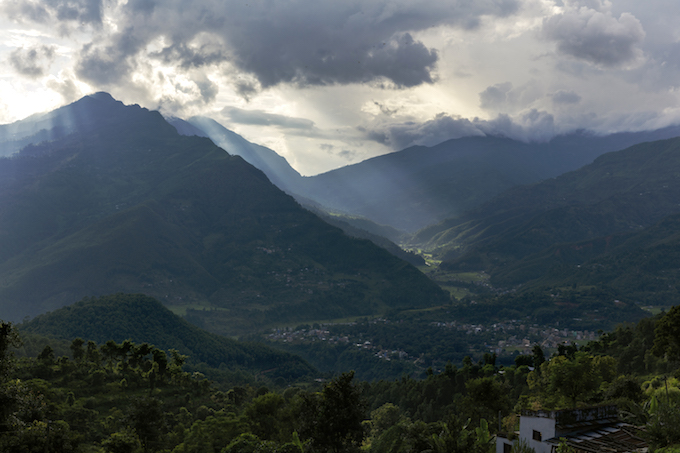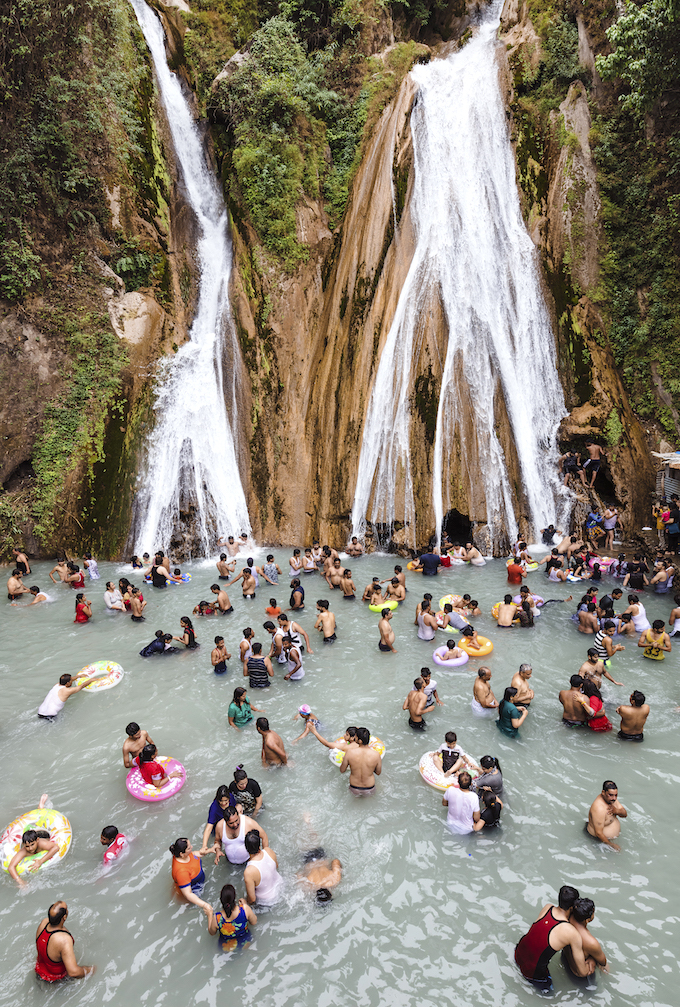 The Kempty Falls are 13 km from Mussoorie in Uttarakhand. British Army officer John Mekinan identified them as a tourist destination as early as 1835. 
In the last few decades, the picturesque falls have seen an explosion in domestic tourists, development and unregulated construction, fuelled by sustained promotion of the destination by Uttarakhand State Tourism Department to domestic tourists on bus tours. As an immediate concern, the surrounding villages are growing at an unsustainable rate with inward migration of families keen to capitalise on the Falls' popularity. Building construction has stretched water supplies and sanitation past breaking point. In the peak summer months four-hour traffic jams regularly clog the narrow road between Kempty and Mussourie. Then there is the rash of hastily and poorly constructed hotels, restaurants and gift shops jostling for for tourist trade along Kempty road. To negate the precipitous terrain, they are stacked precariously on thin concrete stilts or carved into the hillside with no retention or piling structures, in an area prone to seismic shift, extreme rainfall and landslides (Photo by Toby Smith)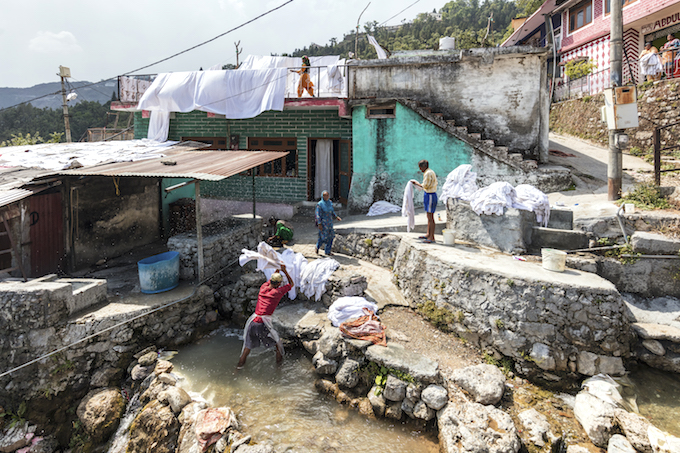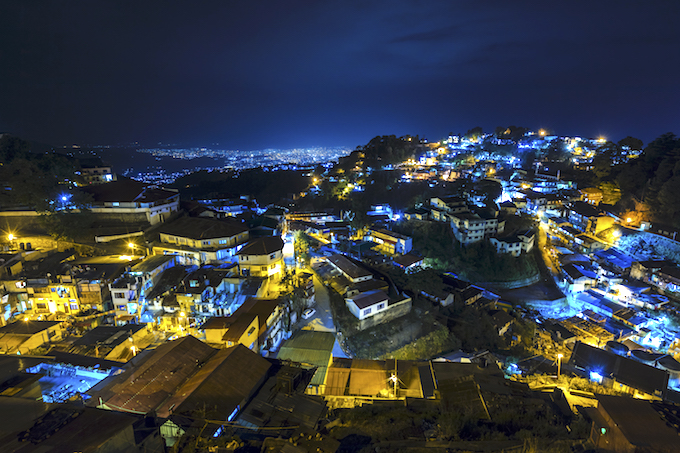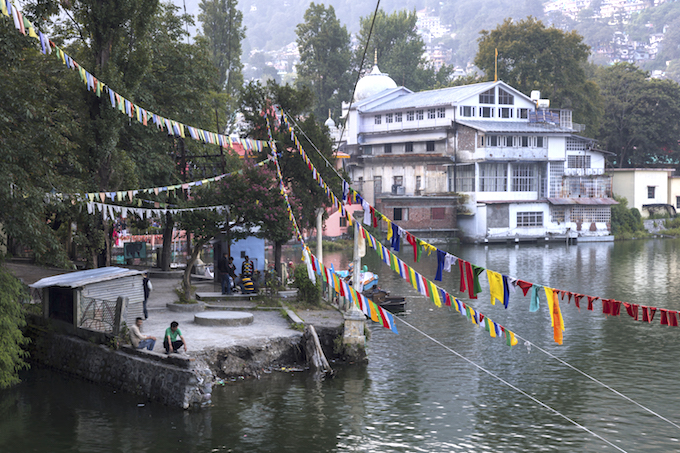 This story was first published on India Climate Dialogue.