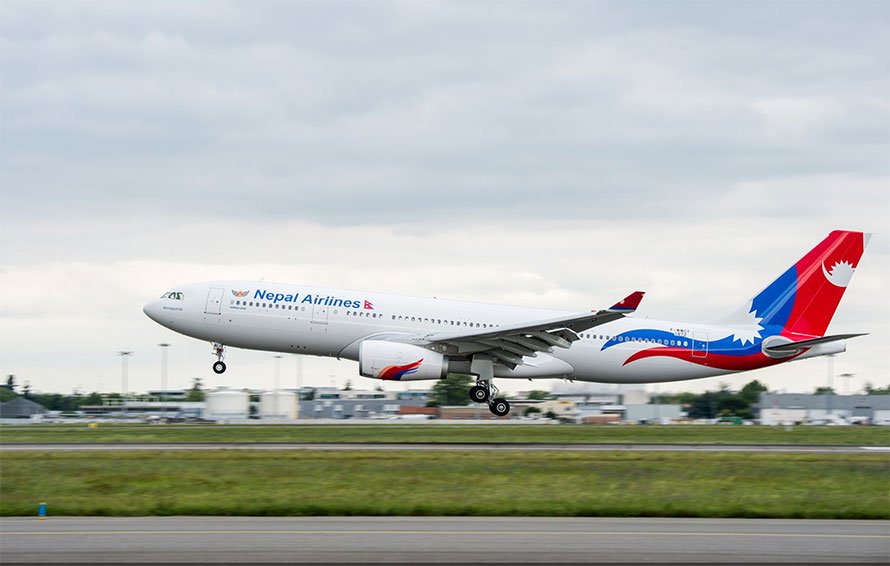 Kathmandu, December 15
Nepal Airlines Corporation's (NAC) cabin crew are protesting after it didn't review the contracts of two air hostesses.
Nepal Airlines Cabin Crew Association under NAC issued a statement on Thursday and informed the company that its members were going on strike.
According to sources, the cabin crew protested at NAC headquarters on Thursday.
NAC renews the contract of cabin crew every five years. When NAC didn't renew the contracts of two air hostesses stating they didn't meet the required qualifications, the entire team is protesting.
The protest affected international flights on Wednesday and Thursday.
According to an NAC source, the flights scheduled to fly from Kathmandu to Doha and Dubai on Wednesday were delayed by three hours. Flights from Kathmandu to Saudi Arabia's Riyadh and India's New Delhi on Thursday were also affected due to the protest.
The union says that the service contract of the cabin crew who have served NAC for 15 years has not been renewed.
Passengers are stranded at the airport when the plane does not fly.