In 1997, the Kathmandu metropolitan city appointed Padma Sunder Joshi as a consultant and assigned him to revive two hitis in Kathmandu. A civil engineer by training, young Joshi was confident that his team would do wonders in the assignment.
But, he failed. Water did not flow from the structure his team had just built.
When a friend of him explained that it was because the traditional flow system used for the hitis in Kathmandu had been disrupted, Joshi just dismissed the idea. But, the failure later pushed him into thinking deep and learning about the hitis in Kathmandu. Consequently, at present, 59-year-old Joshi is considered one of the veterans to know this system better than anyone else.
After years of work, Padma Sunder Joshi has finally published a book, Hiti Pranali, in which he talks extensively about the hitis in Kathmandu, all elements of the hiti system, with a special focus on the ancient water system of the Lalitpur area, and ideas for the way forward.
The book is being launched on Wednesday.
Learning and educating about the hitis in Kathmandu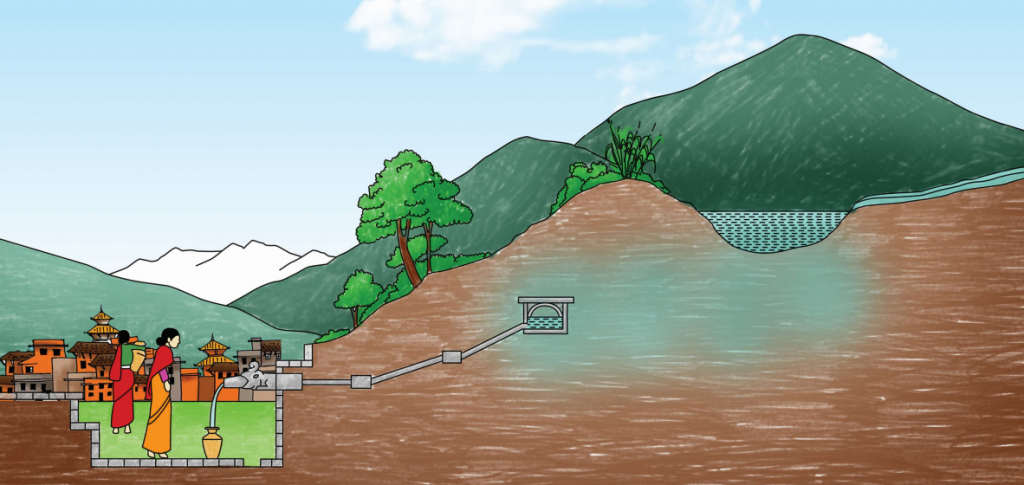 Padma Sunder Joshi's first source of information about hitis in Kathmandu was his friend. But, such information only settled in his mind when Durga Lal Shrestha and Satya Mohan Joshi resounded the same words as his friend.
"Durga Lal Shrestha recited a poem, La (meaning water) and that moved me. Then, Satya Mohan Joshi also explained the whole system in a programme organised on the occasion of World Water Day in 2005. Then, I started digging around the topic, searching for information, conducting research, and putting my modern-day academic understanding to it."
Then, he got involved in many campaigns about hitis in Kathmandu including alko hiti revival.
"In my years of research, I am just amazed by the way our ancestors have utilised the water resources around them that complimented their settlement areas and made it so that neither access to water was a problem nor water posed a threat to the settlement. Everything was balanced and thought-through."
"And, it is a system unique to Nepal only," says Padma Sunder Joshi, still awestruck by the intellect of the generation that established the hitis in Kathmandu. "That is not to say that other civilisations or settlements have not used water to their advantage. Every settlement has come up with its unique system, aqueduct being a good example."
"However, the hiti system of the valley was designed for a settlement that resided at a higher ground level that was prone to facing water problems. And, it has been understood that it was designed for some 15,000 households considering the whole ecosystem of not just humans but also animals."
Now, of course, the unmanaged and unplanned urbanisation has disrupted and destroyed many of the ancient systems resulting in the drying up of the ponds and hitis in Kathmandu. But, a hopeful Padma Sunder Joshi says reviving is possible and everyone should thrive to save whatever they can. "Even if we save 50 or even 10 per cent of what we have lost, we can consider that an achievement. But, of course, more is possible. And I hope the book conveys the same message educating readers about the ecosystem."
Deciphering cryptic messages
During his almost two decades of work, researcher and urban planner Padma Sunder Joshi has observed many interesting connections between human life and the hitis in Kathmandu. Decoding what the ancestors meant then and how it all is connected keeps him excited.
"Our ancestors were a mystery. They were knowledgeable, but they never said anything straight. For the future generation to keep doing the right things, they have used many cryptic messages and connected many of our social and cultural activities and events with water conservation as well as making us a part of the ecosystem that would eventually benefit us."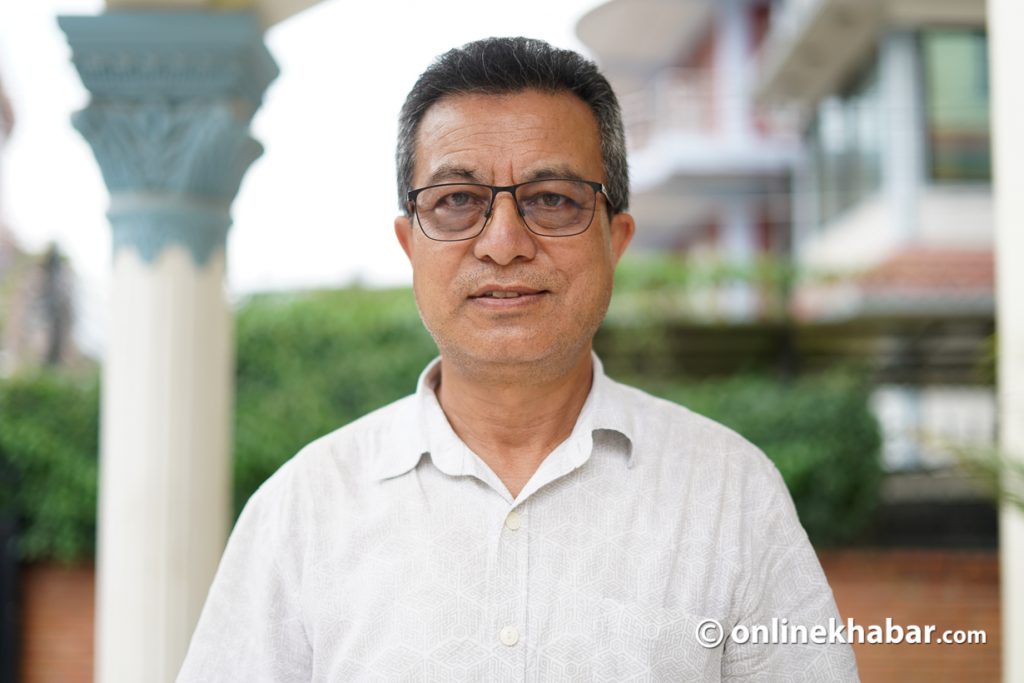 Giving some such examples, Padma Sunder Joshi remembers the sign he had seen a hundred times around the hitis in Kathmandu. "I always used to see these directions [written in block red] outside a hiti on my way. It asked people not to wash clothes, not to use soaps and this and that at the hiti. That always seemed odd to me because people are known to go to water resources for the same."
"Then there would be a message that people should not mix honey in the water resources. That baffled me even more because honey is considered one of the panchamrits (elixir of five elements) that we considered holy and pure."
Padma Sunder Joshi says it all furthered his curiosity and he researched more about the hitis in Kathmandu. "Then, I found that the reason; honey is harmful to snakes. And, since we consider snakes as gods and they also reside in the water system, our ancestors barred us from mixing honey in the water so that we do not infuriate the snake gods. Apart from that, since snakes stay and travel through the water pathways, they were crucial to keeping the water resources healthy and clean."
Joshi says he has found similar connections in other festivals such as Asar 15 and Sithi Nakha.
But, even as someone who has researched so much, he says, there is more to uncover. He says he wants to continue learning and focus on the revival next.
Hopes to revive the hitis in Kathmandu
Looking back at the history, Padma Sunder Joshi shares that records found in Gopal Raj Vamshavali, an old manuscript, suggest that the oldest hiti system was recorded in Syengu Bihar (or Swayambhu). "So the whole system is very old, for sure, regardless of the missing dates."
"So far, as many as 573 hitis in Kathmandu have been identified, of which about 35 per cent are running, about 14 per cent have dried up and others are lost. So, about 60 per cent have been dried up," he shares, adding, "The valley had three major rajukulos (state water systems)–namely those in Budhanilakantha (Kathmandu), Bageshwari (Bhaktapur) and Tika Bhairav (Lalitpur). But, they have dried up or disrupted."
So, can the hitis in Kathmandu be revived? Padma Sunder Joshi replies yes but stresses it will require research and commitment.
"The oldest recorded hiti system that is still running is that of Manga hiti (of Mangalbazaar) made by Manadev dating back to 1,500 years ago." Hence, that can be the initial learning point, he says.
"There are guidelines documented by our ancestors in thya saphu (a kind of manuscript) teaching us how to make the hiti system. So, that can be followed. But, since we are in modern times, it does beg the question if such ancient systems should or can be replicated," Joshi says, "I say we can learn from it and adapt to our modern needs using modern academic knowledge and the help of modern tools. One example can be the manmade recharge pits made in Patan."
"We can also imagine and try to develop sponge cities and continue to work around the topics of climate change and water," he suggests.
But, Padma Sunder Joshi says that before that, research about the hitis in Kathmandu will be imperative. "We need to identify the water resources and plot the water flow system, then strategically divert the water resources around the city, learning from our past. We might even solve the waterlogging problems of the city. But, the research also needs to focus on long-term impacts on humans and ecosystems."
After that, the next focus should be on local authorities' purposeful investments and follow the works already done by Patan and Bhaktapur authorities. Locals' active ownership of sustainability with the participation of the younger generation will make a difference, Padma Sunder Joshi says.
"Above all, what we need to do is start the effort. If we keep the ball rolling, people will experiment, learn and make necessary changes, ultimately reviving the hiti system back to its old glory."