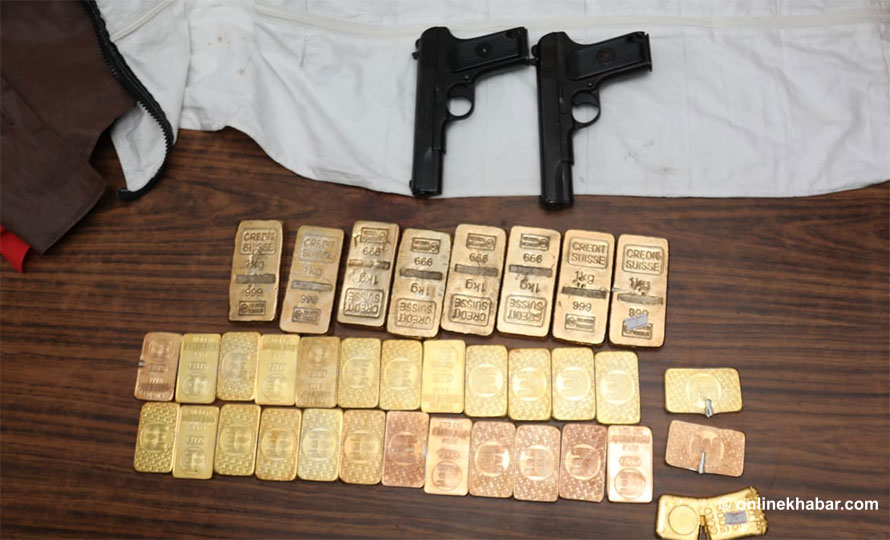 Kathmandu, July 31
Police in Kathmandu on Friday confiscated one kilogram of yellow metal that looks like gold from a policeman's apartment.
The confiscation follows the finding of 15 kilograms of such material in Kathmandu on Tuesday. In the mysterious case, the police had found 15 kilograms of metal and two pistols. It has already been proved that only a half kilogram of the metal was gold in the case.
While investigating further into the case, the police raided the residence of police constable Prasanna Shrestha and found the suspicious material today. It is yet to be checked if it is real gold.
After the Tuesday incident, Nepal Police had formed a probe team headed by SSP Sushil Kumar Yadav. It has found the roles of DSP Ranjan Kumar Dahal, and constables Bahadur Singh Kadayat and Prasanna Shrestha suspicious.
Meanwhile, three persons were arrested in connection with the case in Nawalpur on Thursday. Police also arrested a man allegedly involved in plating silver with gold in Kathmandu today.