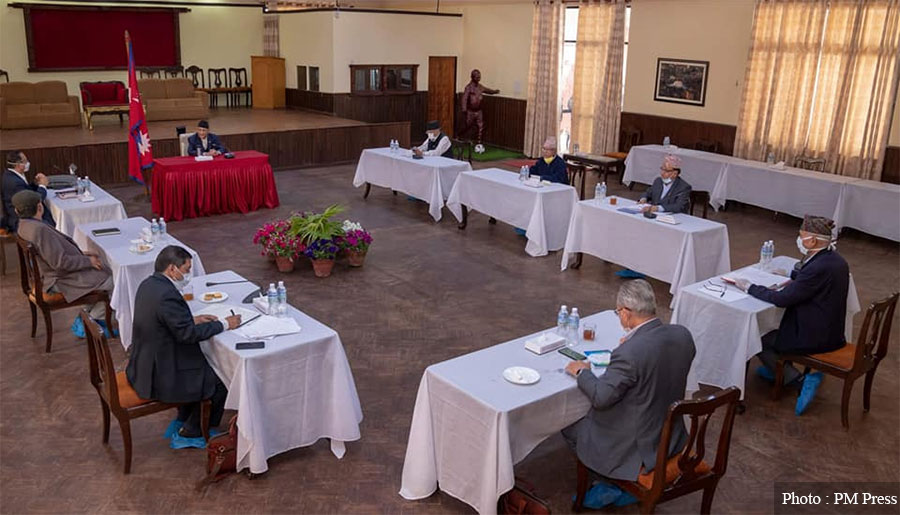 Kathmandu, April 8
Prime Minister KP Sharma Oli has claimed that he was not informed anything about a controversial medical equipment purchase deal that the government signed with a private company to import the tools required for the government's Covid-19 response.
After the media and the public claimed that the deal involved irregularities as the supplier was selected without any free competition and the rates of the purchase were higher than quoted in the proposal, the government has already annulled the deal.
Speaking in the ruling Nepal Communist Party's secretariat meeting at his official residence in Baluwatar on Tuesday, Oli said, "Later, I learned that the agreement was signed at the director general-level. I did not know anything about it."
During the meeting, Oli had informed the party leaders about the government efforts to control the coronavirus outbreak in the country, according to a leader who attended the meeting. Another secretariat member, Deputy Prime Minister Ishwar Pokharel, who heads the government's high-level committee to control the outbreak, had also supported Oli.
Earlier, it was expected that the party leadership would draw criticism from other leaders of the party about the controversial deal and the decision to assign the Nepal Army for the purchase after scrapping the deal. However, sources have not revealed if anyone spoke against the decisions.