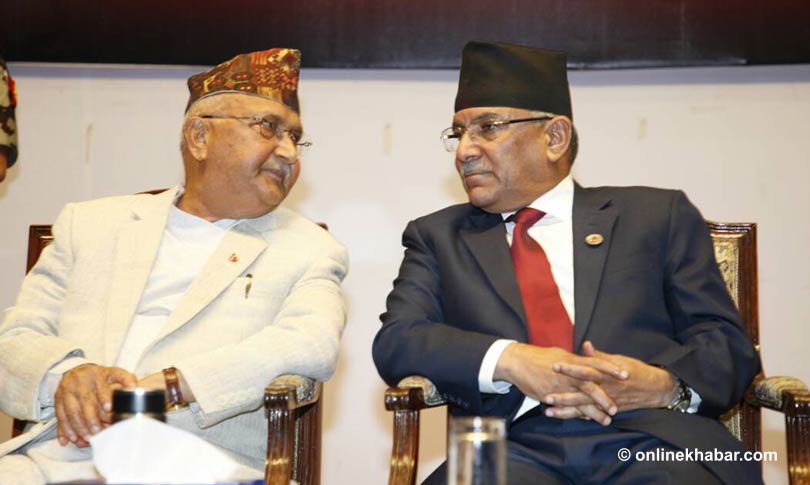 Kathmandu, July 6
Two chairmen of the ruling Nepal Communist Party have held another round of talks, this time one-on-one, in their bid to resolve the recent dispute between them on Monday morning.
Recently, a majority of the standing committee including chairman Pushpa Kamal Dahal has demanded that another chairman of the party, Prime Minister KP Sharma Oli, resign from both the positions of the PM and the party chair whereas Oli is adamant against the demand. The deadlock has led many to fear if the party, formed after the merger of the then CPN-UML and the CPN-Maoist Centre led by KP Sharma Oli and Pushpa Kamal Dahal respectively in 2018, would split again.
In this context, Oli and Dahal held the meeting at the prime minister's residence in Baluwatar this morning. Details of their discussion have not been divulged yet. However, sources close to Oli say Dahal has left the meeting happily.